Nigerian Lady Love
Nigerian Love's Radiant Tapestry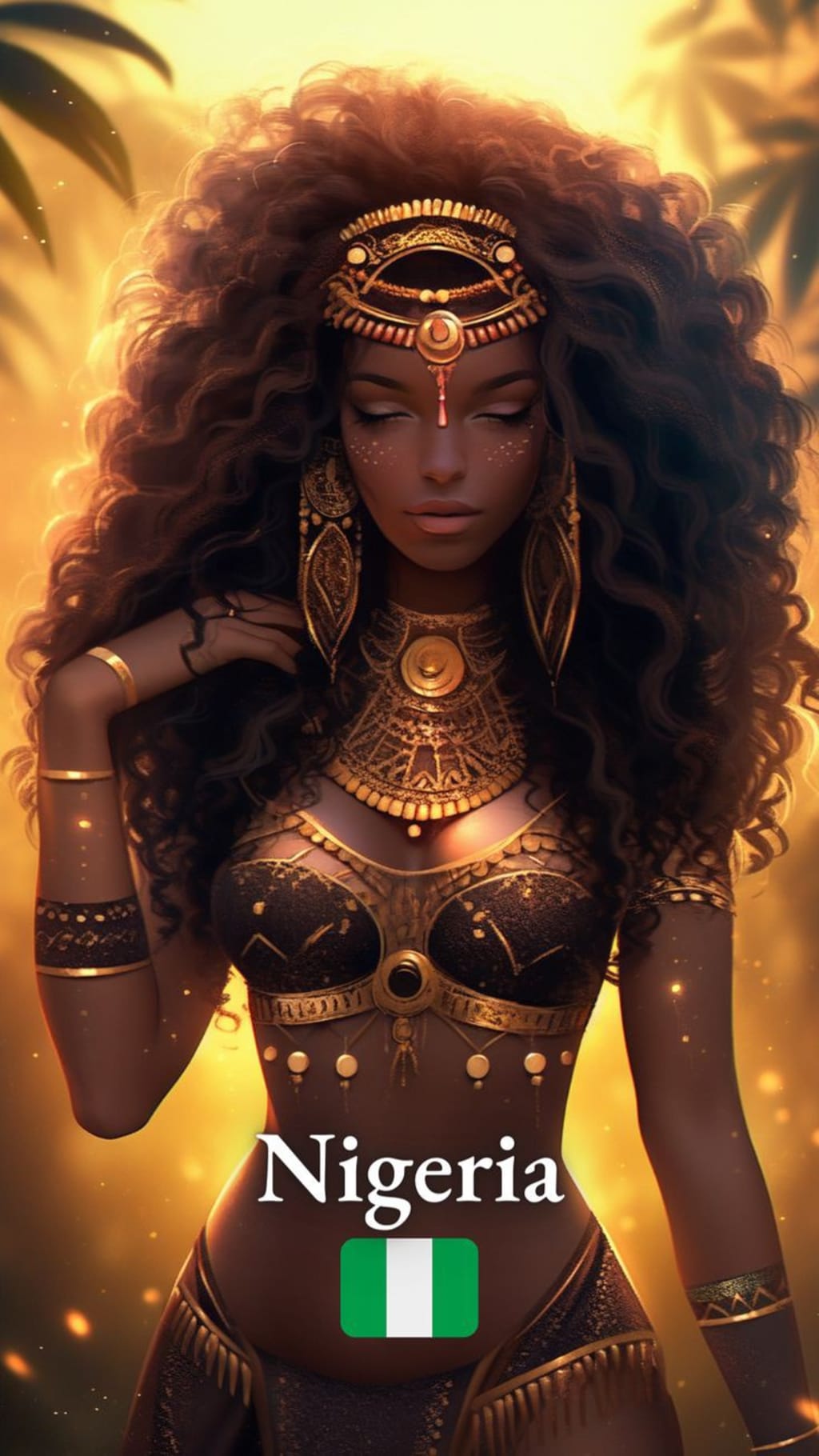 In Nigeria's land where beauty blooms,
There resides a lady, enchanting as moon.
Her eyes, like ebony pools, sparkling with grace,
Reflecting the spirit of her vibrant embrace.

Her smile, a sunbeam, radiates pure delight,
Illuminating hearts, bringing day to the night.
Her laughter, a melody, dances in the air,
Filling every moment with love beyond compare.

Her skin, rich as cocoa, a masterpiece untold,
A tapestry of heritage, a story to unfold.
Her essence, a blend of cultures, diverse and grand,
Embodies the strength of her ancestral land.

Her voice, like a songbird, sings with gentle might,
Resonating with passion, igniting a soul's flight.
Her words, like poetry, paint vivid dreams,
Guiding hearts through life's unpredictable streams.

Her spirit, unyielding, fierce and bold,
Defying limitations, breaking barriers untold.
Her dreams, a tapestry of hope and desire,
Ignite flames of change, setting souls on fire.

In the tapestry of Nigeria's vibrant embrace,
She stands as a symbol, a beacon of grace.
A Nigerian lady, with love as her core,
Shining brightly, forevermore.

For in her presence, love blossoms anew,
Nurtured by her kindness, as love tends to do.
A Nigerian lady, a love so divine,
Forever cherished, an eternal valentine.
About the Creator
I am a seasoned professional writer, skilled in the art of crafting captivating stories and engaging content. Let me enchant you with my words, leaving a lasting impression and sparking the magic of storytelling...
Reader insights
Be the first to share your insights about this piece.
Add your insights