"Nerve-cited"
Nervous/Excited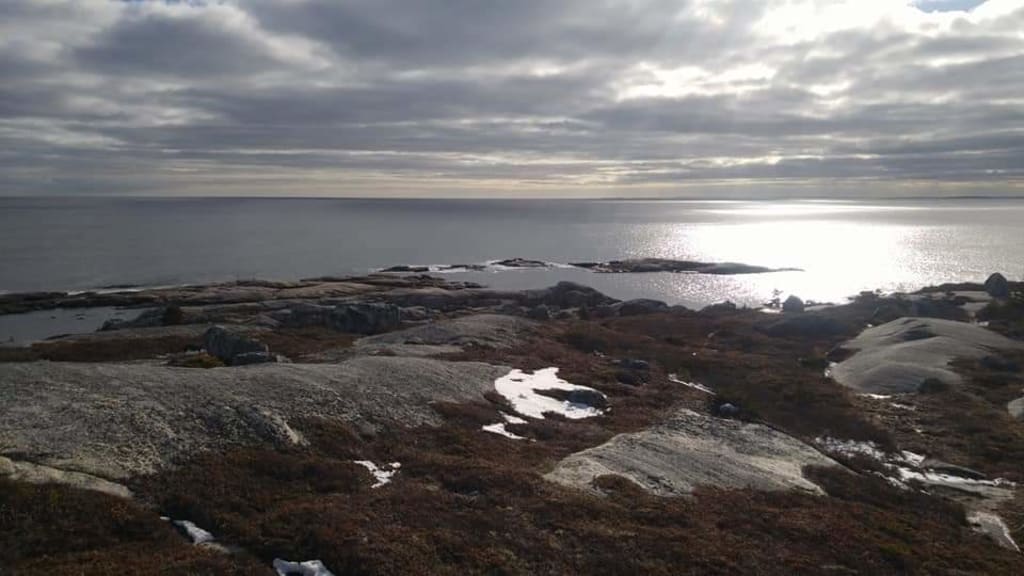 Polly's Cove, Nova Scotia, Canada
L - looking at you as I drove up, my face erupting into a smile
O - our first date was about to commence
V - very 'nerve-cited' I fidgeted about my car aimlessly
E - eventually mustering the gusto to step outside and say 'hi'
~
A - all my life I've been waiting for a woman like you
T - taken aback by our mutual inability to keep a straight face
~
F - first, we greet one another and can't seem to maintain eye contact
I - in our favourite summer outfits, we begin our hike
R - rushing again? No, it feels so natural
S - sitting on rocks in an untouched place to share life experiences
T - took my breath from my lungs, glad I brought us some ice-cold ones
~
S - so excited to meet after speaking for weeks
I - I couldn't not meet you, even though I was late
G - gotta love Polly's cove, Nova Scotia, Canada
H - her beauty matches yours, inside and out
T - together three years later, my heart is forever yours, my love
love poems
About the author
I've always had a knack for writing, but never truly embraced it or stuck with it. These days, however, the magical world of creation with words is calling my name. Here I am, writing for the first time in so many years. Thank you, Vocal!
Reader insights
Be the first to share your insights about this piece.
Add your insights