Natural Divers
Our Search for Oz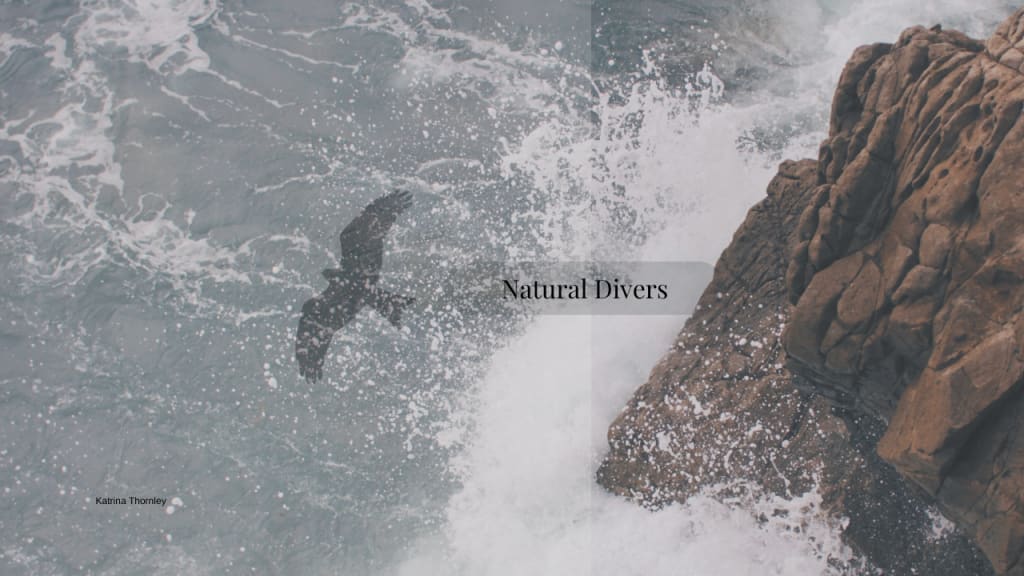 We pretended to know
What tomorrow would bring,
The acceptance that the sun
Would shine and illuminate
A world we said we knew,
A world we designed
With perfect intention-
We pretended to know
Every moment mattered
Every breath important,
But we forgot.
We forgot our lungs,
Our hearts, our brains,
Our courage-
A false pretense
That we placed
In suits and shades,
An illusion created
To satiate the desire
For more, more, more.
We searched for Oz
Finding our yellow road
To be a dead end
To cliff face
Where we found
We had no answers
To the demands of the ocean,
The strangled trees,
Our depleting system.
We took a deep dive,
Exhilaration
At the shedding of suits and ties,
Replaced by Nature's covering
As we realized
We had no knowledge
Of this world
Birthed from our crooked fingertips.
Katrina Thornley is a nature poet and novelist that resides in Rhode Island. She has two poetry collections currently published, a novel, as well as a short story anthology. Her poetry collections "Arcadians: Lullaby in Nature" and "Arcadians: Wooden Mystics" were inspired by a local park and life in her small rural town. You can find them on Amazon now!
Be sure to check out her website and Etsy store as well!
About the Creator
Katrina Thornley is a Rhode Island based author and poet. You can find Arcadians: Lullaby in Nature and Arcadians: Wooden Mystics on Amazon now. Her debut novel Kings of Millburrow is now available!
Reader insights
Be the first to share your insights about this piece.
Add your insights