My Stargate of Sexualities
A Truly Colorful Poem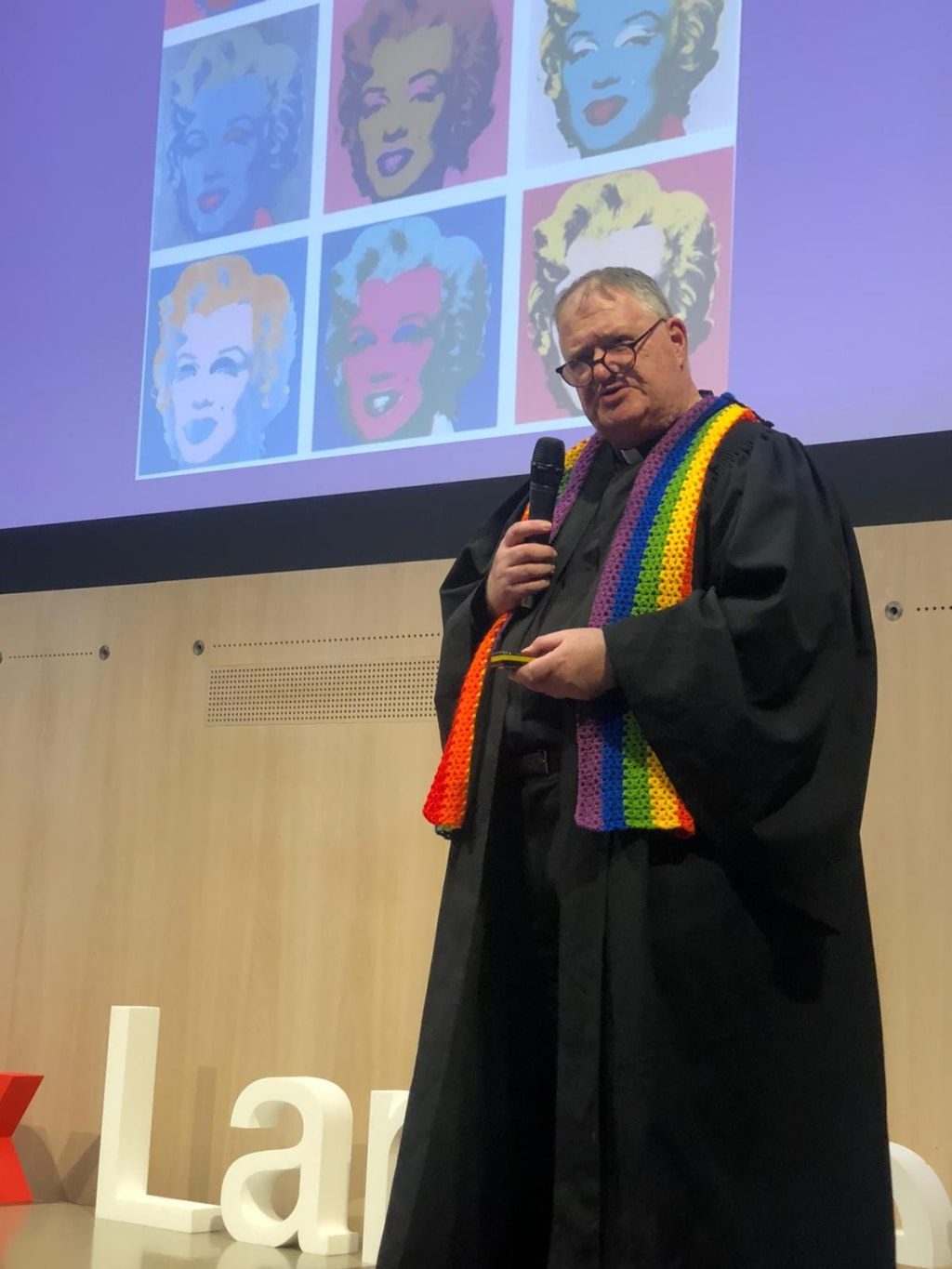 As a teenager astonished by starry tales,
I became a Manichaean fractal remoulded by Light
Which illuminated my stargate of sexualities;
Or rather a rightful continuum of love and flesh
Instead of being a merely binary Being
Who admired Green muscle on attractive Jovians
Like a real alternative to a Black or White fandom
That involved no shades of alien desire
While passing through bodily antinomies.
So, between such relativities as birth and death
And truth and religion and time and conscience,
Which surrounded my passion inside others,
I learnt through magazines recounting marvels
To question who we said we were in ourselves
Amid naked heroes, romantic monsters and ethoxy ethics
Exciting an intoxicated, palpable, breath
About my Stargate of Sexualities
While passing through bodily antinomies.
surreal poetry
About the author
Rev Dr David William Parry (he, him, his) is a multi-award-winning poet, essayist, dramatist, and queer pastor of Valentine's Hall, a Metropolitan Community Church Oasis founded in South London, UK.
Reader insights
Be the first to share your insights about this piece.
Add your insights