My Knight for the Night
No mourning this morning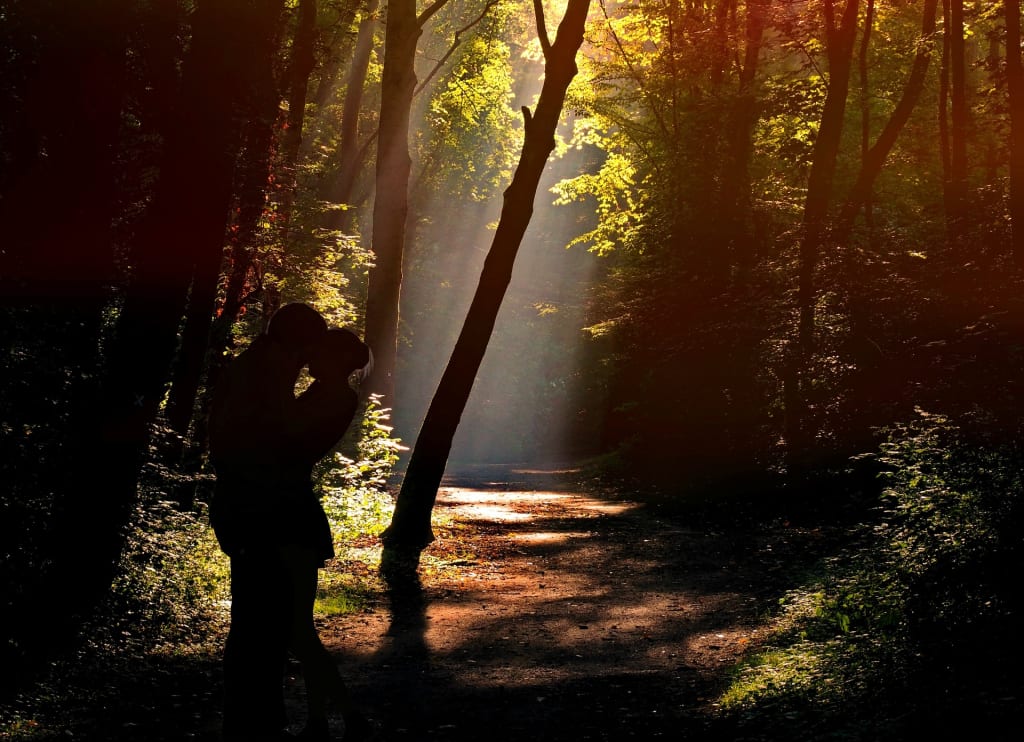 Some will man up when the mourning every morning is so much.
Forever following the foggy fields of love, finding loneliness instead.
Fools we are, lured and locked away in the dark lagoon of our own lazy minds.
But not the one who is brave enough to say enough.
She will howl with the howlers, creep with the creepers the rest of them restlessly try to avoid.
Calling her crazy, but she is bright.
For not fighting the fears but befriending them.
Finding connection in the cool crookedness of it all.
For nothing makes sense or meaning unless we note the beauty of nothingness.
So we must find it in the muddy waters and endless waking hours.
Before the end, before we break.
You fill the void, the voicelessness of my pain with pleasure.
When I met you in my emotional wheelchair,
with no brakes, and no break between bumps in the road.
You took the handlebars and guided me to safer ground.
As I was gasping for air between the bothersome tasks of staying alive,
you led me to a place where I could pause and pray.
The holes in my heart had hardened and healed over and over again.
You told me you love the way I am not afraid to fight and fail.
In my mind, what is to fear when one is already warped and ruined.
But you see something sincerely different.
Someone battered and bruised, but not broke.
Someone hurt and horrored, but not hollow.
Someone with strength and solutions, surrendering only to the uncontrollable.
Your puppy dog eyes see past the patches of pain and sadness.
To see only my desire to love and be loved.
"Nothing's going to hurt you, baby."
He whispered to me as I lay in his arms,
He held me close and kissed my shoulder.
As I drifted away in my dreams,
to a life far away from all of the aches and pains.
I awoke to see his emerald eyes appear between the evergreen trees I had dreamed of.
The ocean I had been swimming in wore into his warm embrace.
I welcomed his soft lips to mine.
I must be clear, that I was not looking for a knight,
Or even night with him.
I did not want another band aid.
I did not want stitches that I would itch and scratch and eventually be ripped out.
But he was not either of those things.
He was a home for my heart, to heal itself.