My Heart is Beating, Too
Beating Heart: Ballad Collection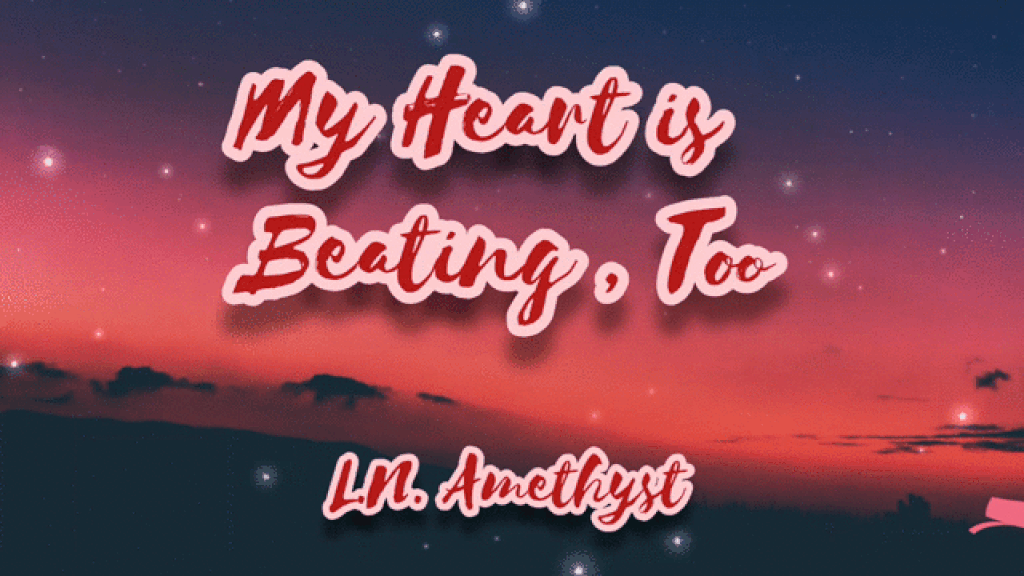 "Beating Heart: Ballad Collection" Book Cover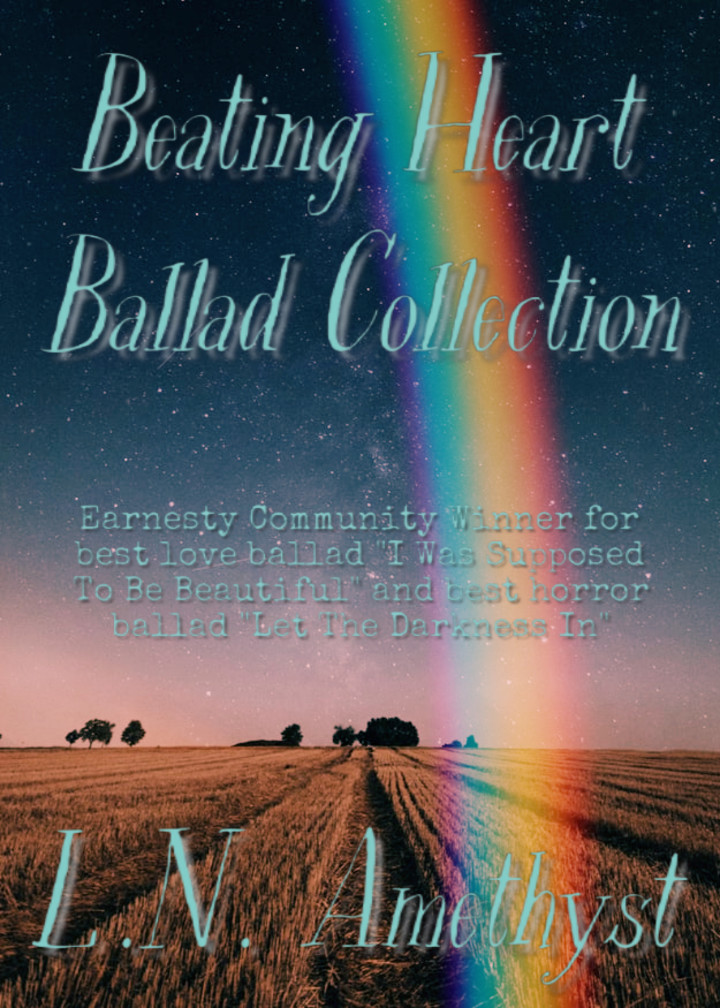 Self-Publisher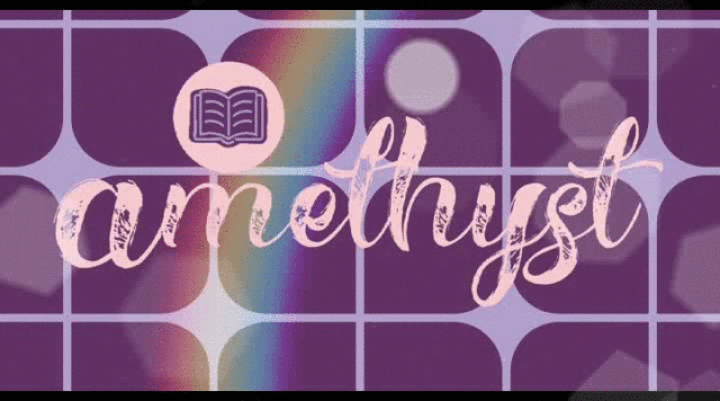 License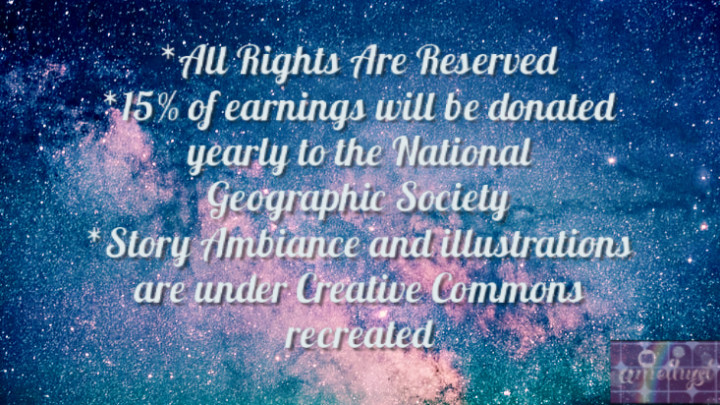 ~~~
Story Ambiance (Right-Click to Loop)
"Never deny your dreams because you will always find a way, I will always find a way."
~~~
My Heart is Beating, Too
My heart is beating, too
Desperations, a plea for help and holiness
Refused in the undoing and comings of life on earth
What is this feeling? Of magic, happenings, becoming to the very presence of a blank void
The staggering soldiers of plenty have to remain untouched
And a diffusion which will become big and beautiful will no longer be decided
And a crescent moon's phase will unleash upon the ocean, casting its light to see what the darkness beholds
And when everything is settled, and when the world ends, and when we are all sent to heaven
My heart is beating, too
I once had a fragment of a memory, which no longer matters into the epiphany of my mind
The worlds that were created, the fights that I have fought, the characters that formed on my journey of life on Earth, it has all finally reached towards this undesirable prestige
I would imagine myself with a ray of petals in my hair, I would see me as I am, but was reluctant to substantially realized the skin I had reflected a false hope of what a "man" should be
Yes, I, born to love another man, and only another man, for though we can kindle into the stars, the universe, and the oblivious time that one could say "be there in space forever until death rekindles it into energy"
A wonderful charity of all life on Earth, divine love eternal, his heart is beating too... Or so I would never know, because he has never spoken to me, so...
I hope he grows into the man he wants to be, I hope all his desires come true to be, I hope he finds the woman he loves for though he is as straight as I am gay, and I hope his lives will forever be filled into no desperate flee
I can be filled with anger and hatred, but I would never move until a new manifested banquet
I want to keep this as raw and holy as possible, dear, I want to keep it as untouched and looked past to be fair
Watch me fly away into another world, another world where the pale monster cannot rule anymore, so he and I can be free from a mistaken partial of "our hearts will never mend for another cry in my dreams"
Farewell...
~~~
Author's Note
The ballad collection you have read was written from the years, 2013 to 2018. I knew I had a passion for this poetry collection ever since I was in middle school to the aftermath of graduating high school. Over the years during my life, I had gone through numerous revelations engulfed in those eight years of tears, happiness, regrets, and silence of personal agony and pain.
These poems are a time machine of societal reflectance in my life. Thankfully, these personal artistic matters won two awards from the Earnesty Community for best love and horror poem, which still really surprises me to this very day's aspect of reality. I recognized this award through hard dedication. And even if my ballad collection didn't win these awards, I would have still loved my literacy creation, nonetheless.
My personal favorite ballad from this collection that has originally made me wept and may relentlessly make me internally and externally tear is the ballad, "I Was Supposed to be Beautiful."
Understandably, I am always trying my absolute integrity working on embracing the natural and organic beauty I possess inside and out, as should every human being on Earth, male or female.
When nature encompasses my visions in its own glorifying intent, I want to invigorate a happy momentum through every point in my time and exceedingly overtaken what should never be stolen.
Ultimately, I am creating a final ballad collection called, "Final Heart Beat." I cannot wait to share this literacy fabrication from settle reflectances in how I've seen society in my young adult years as well as a few ballads that are "Beating Heart: Ballad Collection" originals.
~~~L.N. Amethyst
~~~
Read the full story, available on the following Literary Services to Adventure:
Scribd
24symbols
Rakuten OverDrive
Bookmate (Updated Version)
May you enjoy your reading experience with all of your Heart's Intent With More Literacy Fabrications