My first iPhone
I got YouTube-addicted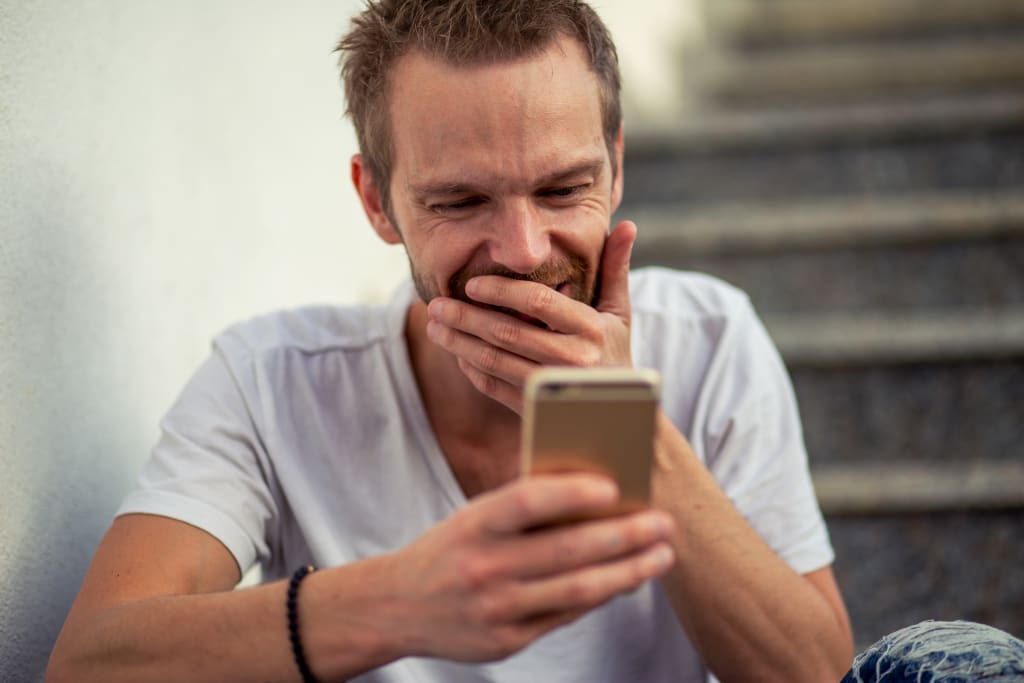 I got YouTube addicted
"My life's gone", I predicted
It's an in-built app in Android
Had it have never been created,
Google's income would stay near void
How to get rid?
On 'Rooting' is my bid
I contacted a gadgets freak
He said my device may brick
My Redmi is six months old
Actually planned to exchange it after it's four fold
Will this plan mould?
I phoned my friend
Who's a developer at backend
'Buy an iPhone' – His recommend
"Because here, YouTube isn't an in-build"
But iPhone is an overspend
But still there's hope
I immediately made a grope
Over the internet
Never made such an effort as yet
They looked cool
Roommate stammered, "You'll…
err…buy it fool?"
Nevermind
I'm kind
"Father, father, buy me an iPhone"
I asked in a hesitant tone.
"Okay son, definitely.
Use it delicately"
What!!? Did he just say yes?
What a bless!
"I promise dad.
My studies won't go bad"
"Don't brag it off.
Take care"
"Sure dad." Call cuts off
iPhone 11 is the latest
"But XR is perfect", peers suggest
Ordered
.
.
.
'Ding dong', I hear
I went near. "Who's here? Courier?"
"Yes, please sign here"
Yayyy! My first iPhone!
----------------------------------------------------------------------------------------
This poem was originally published on Medium in Illumination-Curated.
If you've liked what you've read, please check out the rest of my work on Vocal, and share them with your friends on Social Media.
 You could also find me on Medium    .
If you really enjoyed reading my poem, please consider rewarding my writing with a small tip. It would be gratefully received. Thank you!