My first book of Poems
Perspectives and Perceptions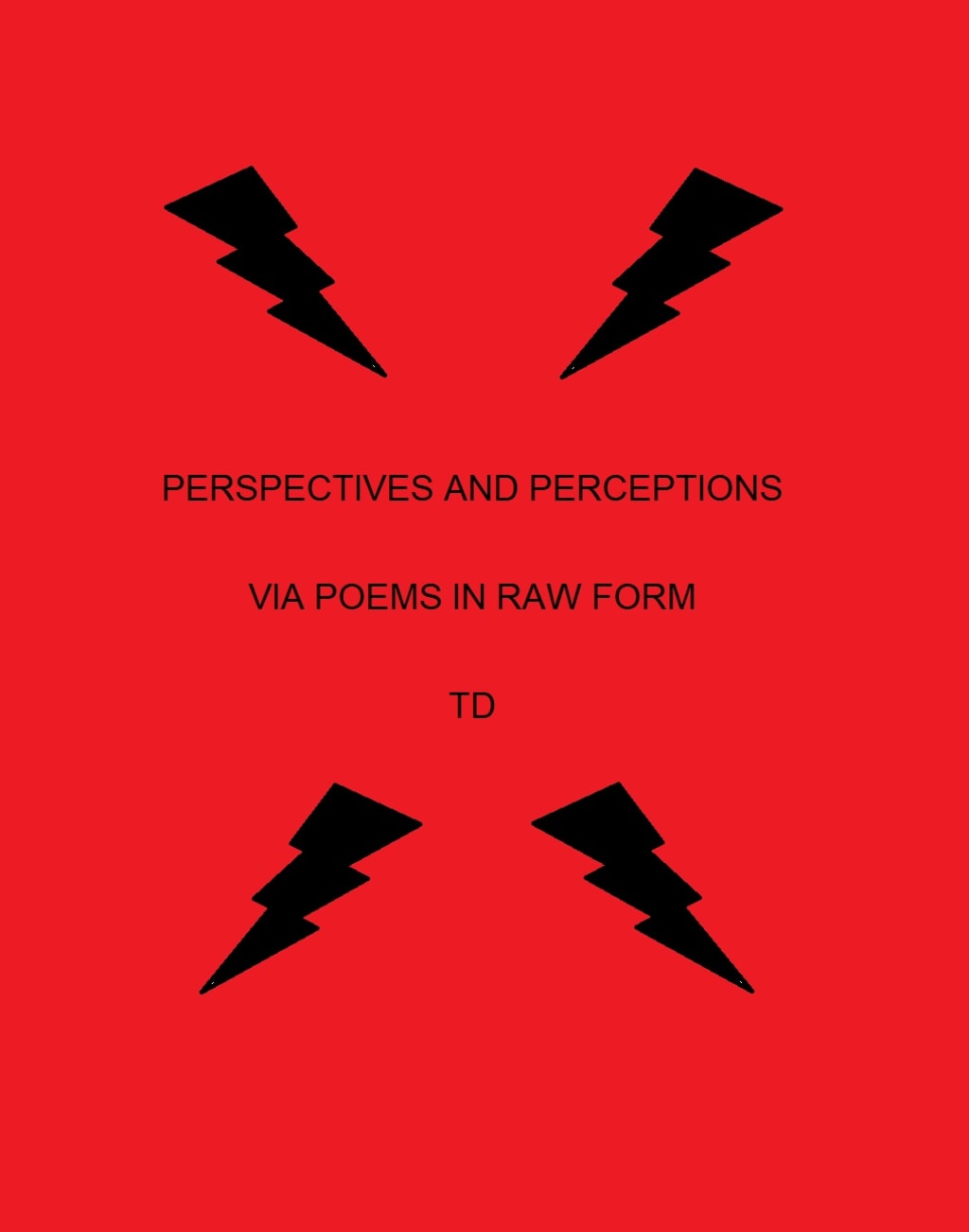 PERSPECTIVES AND PERCEPTIONS
VIA POEMS IN RAW FORM
Now available via this link!
https://www.amazon.com/dp/B08XCPRNSK?ref_=pe_3052080_397514860&fbclid=IwAR1buxelklnZIYfimN82u7VOmqYHdbuskcsUKRDyAwtta5ovhwrtEhanUgs
Copyright Durbin 2020
All Rights Reserved
First Edition
FOREWORD
These are works written throughout my life. The earliest one, Give, was written for a class assignment during my days at Newtown Grade School. The poems are presented in various styles and have not been edited into any standard grammatical structure. This exception to my preference for proper grammar provides additional perspective and embodies creative license and artistic expression.
The rest come from various times and many reflect feelings roused by specific experiences. Some of the experiences were very traumatic, including an intense thrashing from an abusive and corrupt custody and divorce court system and several social betrayals. These bring dark times for the mind and that is reflected in the written words based on those times. Some of the experiences were very pleasant, including spending time with Grandpa Ed and musing about advice for my Grandsons, Theodore and Oliver.
The inspiration for some of these poems comes from observations of society and seeing that it is possible to create a much better society and restore the health of the planet while moving beyond the instinctive, self-serving, territorial, violent, and destructive traits that evolution instilled in humans and the arbitrary societal and financial constructs that magnify those negative attributes more than they accentuate positive ones.
Each reader may get something unique from each entry. My hope is that at least a few strike an appealing chord with each reader and that they revisit these because perspective changes as time passes and experiences bring new light to the mind. There is a wide variety of subjects covered and, hopefully, something for each reader worth tearing out and posting on their refrigerator door.
inspirational
About the author
Raised in rural east-central Illinois, I appreciate nature and the environment. I'm a father, grandfather, professional engineer, leader, researcher, coach, scouts leader, stoic, minimalist, costumer, historian, traveler, and writer.
Reader insights
Be the first to share your insights about this piece.
Add your insights