My City – The Phoenix
My Hometown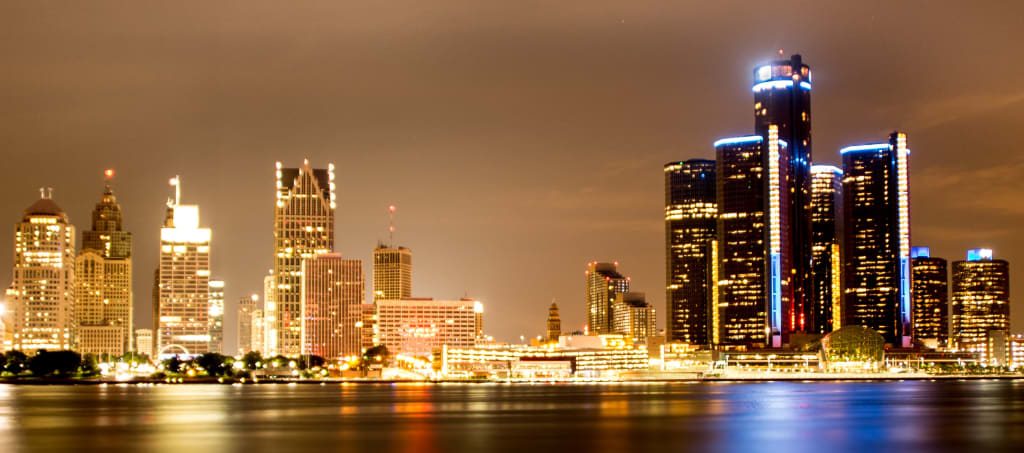 9431779414_2ceeb50721_o (cropped)
Once known as a metropolis of dreams,
who would have thought this present-day nightmare
could bring this one town to its knees -
where grandmothers are trapped on their knees praying
for sons and daughters who live on their knees
dying for a quick fix.
There is no quick fix,
only terrors that mix with hope of those who refuse to leave -
who can't afford to leave;
whose lives are woven into a grand tapestry of the
past that has started to wilt.
This once budding metropolis of success,
where there is a church and liquor store on every corner,
corners folks who still praise God for blessings amidst hell.
And so many leaders have said oh well when
this former metropolis tripped and finally fell into an abyss -
where people actually miss the safety of everyday;
now seemingly trying to avoid the seeing of someone's
eye-to-eye meeting while walking down the street
as a potential life-ending occurrence.
This once famous metropolis of happiness,
for future Tops and Supremes who have fallen to those
who stopped caring about life,
is now infamous for not regarding all life and sadly,
many lives have sifted through the hourglass faster than
the sands of time.
Jesus, help this forgotten and forsaken population full of
love, history, and families
who continuously and steadfastly cherish this motor city –
A city that is more than what the news portrays.
A city that is more than the slanted politician's ways.
A city that is more than the games casinos offer us to play.
A city that is more than the neighborhoods covered in the blood of those slayed.
There is no reason for those stains this city is painted in to remain any longer.
This city is rich in smiles, spirit, and song
industry, inspiration, and intelligence
potential, pride, and promise.
This once exciting metropolis of greatness, happiness, success, dreams
will once again be
if those who remain will see my city as more than a piece of land
that's been a victim of rape, inequality, and injustice and plan to rebuild by hand
Detroit, Michigan, you will rise again from the ashes.
inspirational
I am a published author of poetry and one memoir. I am a writer of short stories. I am a teacher, an editor, a proofer, and a creator. I hope you all like my work.
IG: theladypoetremix
wp: theladypoet.wixsite.com/eoan
Receive stories by Tiandra, aka theladypoet in

your feed