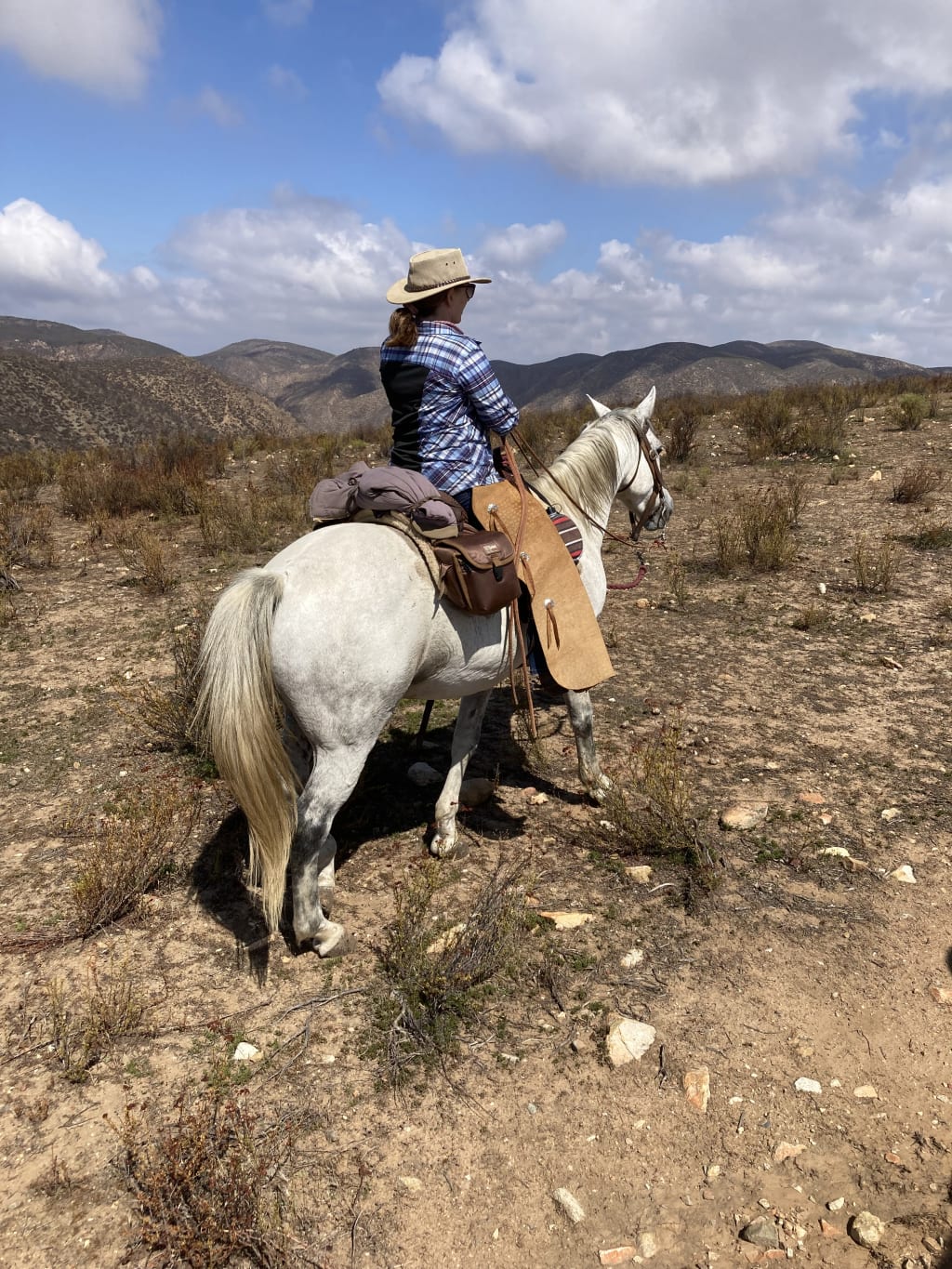 There is no better church than when astride my saddle with my horse moving easily underneath me.
The smell of sagebrush and manzanita trails on the wide open range is my church.
The saddle, my seat of prayer.
Its horn sounds like the bugle's sermon as it rings in my ears.
I gaze across the valley, the cattle are grazing quietly.
They appear as tiny black and brown ants against the enormous mountains surrounding the area.
I'm reminded Life is Glorious in so many ways.
I hear the soft hoofbeats of my horse as we ride along,
the sound of my breathing and I feel the thump, thump of my heart as Gratitude floods its gates.
inspirational
About the author
Writing is my source of peace. I write short stories: memoirs, fiction, and on matters of the soul.
Writing could have been a career for me but I let it slip away. It's never too late to start again. I hope you enjoy what you read here.
Reader insights
Outstanding
Excellent work. Looking forward to reading more!
Add your insights