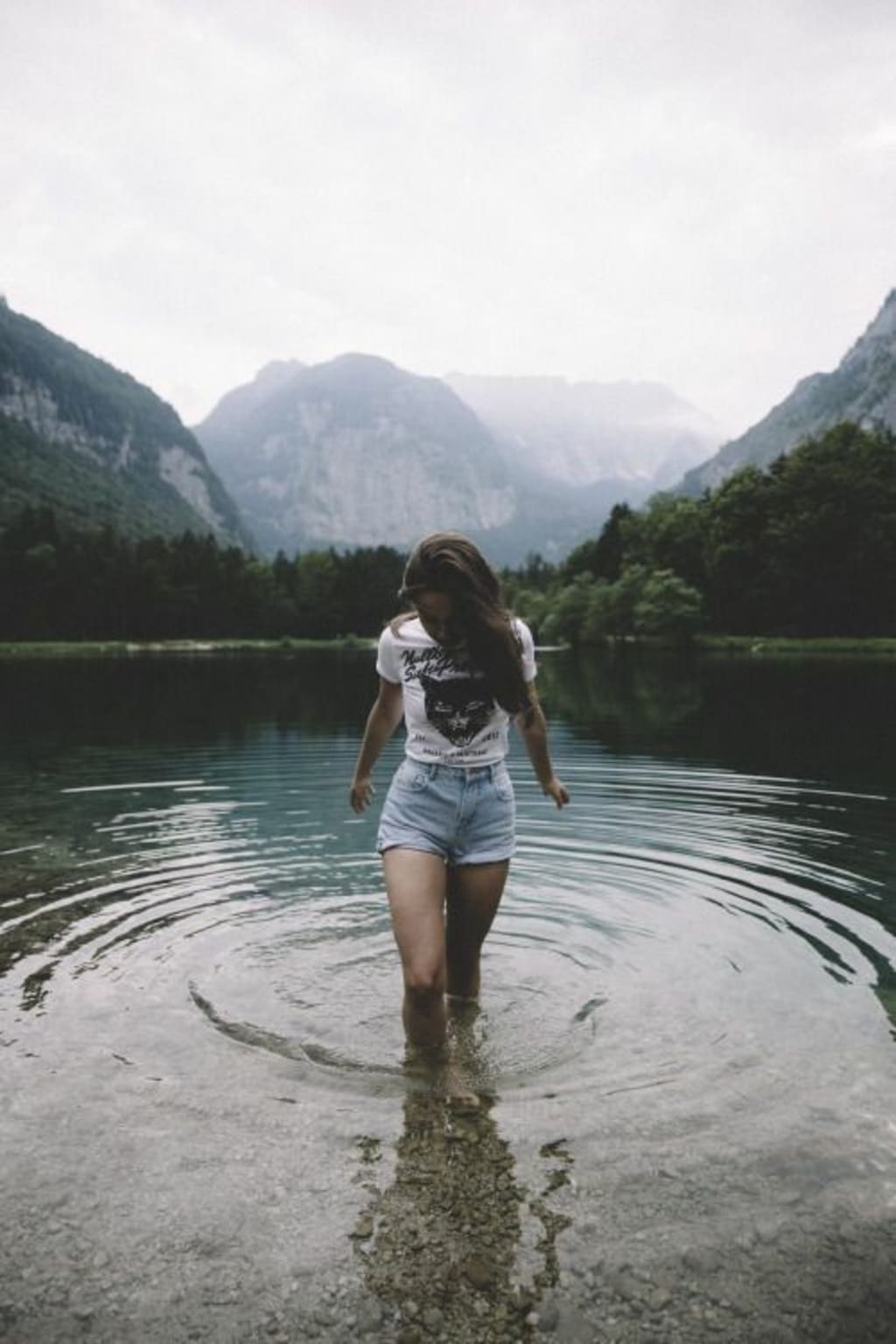 J'aime Juste la Photo
I guess I should apologize for My Blind Faith.
I could therefore, apologize for having false hope.
I'm not sure anymore.
But I'm waiting.
I may have forgotten what it is I have been waiting for.
So I look to you.
The one who has been steering.
The one I relinquished the reigns to.
I look to you to guide me, to support me.
Breathe air into me when I am at my weakest and I can't stand alone.
I settle back and wait, I watch.
I settle back.
I settle.
My Blind Faith.
When it all rolls in, like all tides eventually do - depending on the storm...
And the skies fill with darkened clouds and gloom.
From where I wait I can see that you will be there.
Standing there alone without me.
It will be me there in the shadows.
It will be me you can't see.
And you will gather your strength once again like most men do, and face the storm ahead of you.
And me?
From the shadows I will emerge.
Stronger from my resolve.
Eager to taste the life I watched roll tauntingly by.
Ready to benefit from the small sacrifices I have made and have tallied along the way.
And like a sorcerer I will take flight.
Looking down upon the shoreline with fire in my eyes - and a chest filled with vengeance I will enter in to a new world.
Without ever looking back.
Without ever apologizing again for being me.
Without you.
Without ever wondering again what it was exactly I was waiting for.
And I will search for decades to come.
I will try to mimic the love I once felt.
Try to find it in the arms of strangers.
Crave it from a cast of untouchables.
Never feeling settled again.
Temporary satisfaction triggered by lust.
My restlessness will repel any true intenders.
Running rampant like my blood, like the fire burning hot between my thighs.
Intruders only occupying a space once so special that the only one there was you.
So now I fly free, free to be me.
And you?
You storm troop the shoreline.
Looking past the post on which I perched.
Looking right through me, past me.
Gallantly you march on.
Taking women one by one.
Exploring and tasting for miles and miles to come.
Still you search on but never ever finding the one.
Wondering for the rest of eternity where had she gone.
You march arrogantly through unchartered territories claiming each to be your own.
And both of us living separately.
Both of us alone.
Neither looking back.
But both of us always wondering why.