My Bailey, In My Words
A poem to my best friend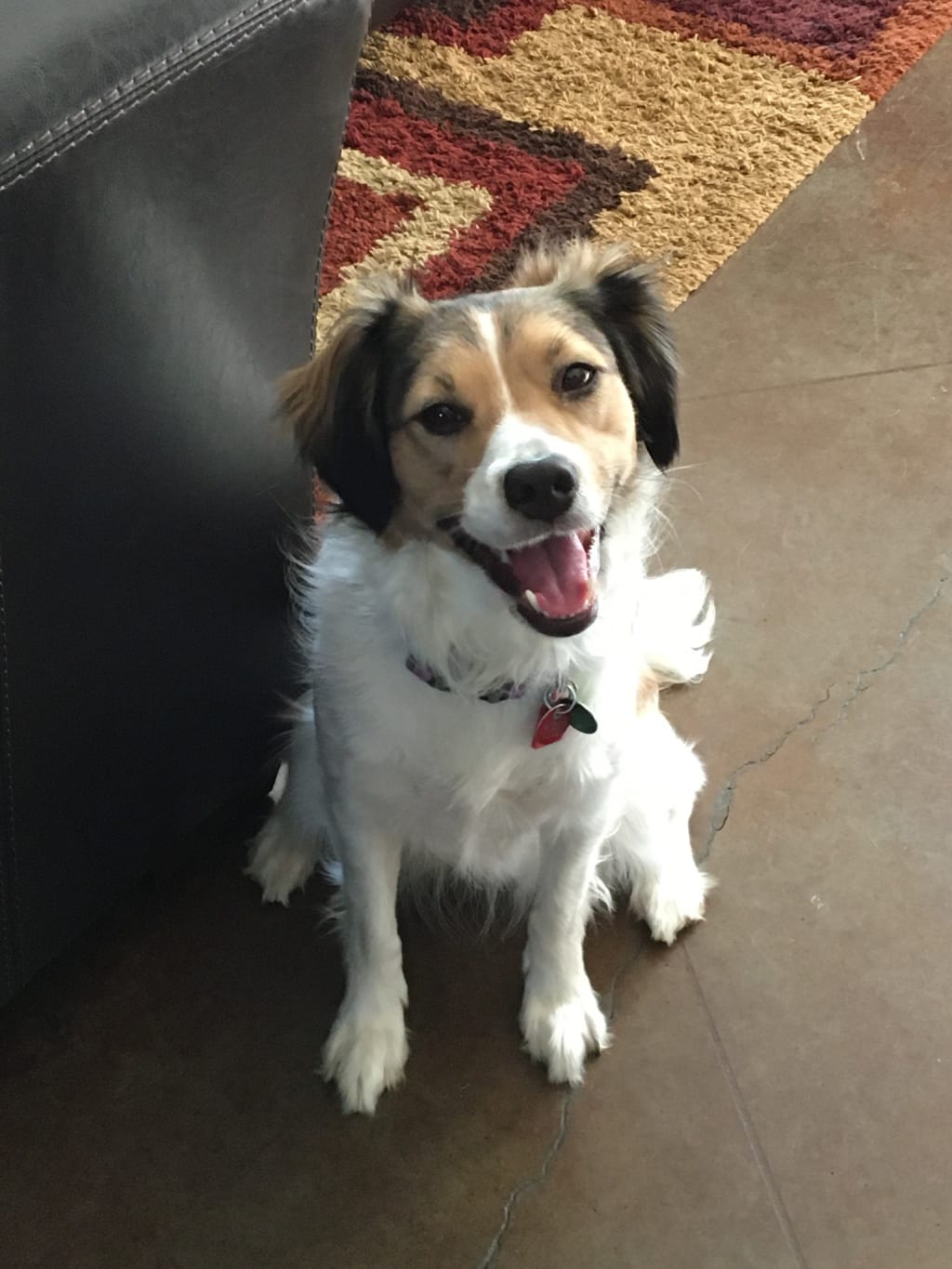 From that first glance, I knew that you belonged with me
I thought you a want, but you became a need
With you there's always comfort and serenity.
If the day has tugged at me, bugged me, and mugged me
Those golden brown eyes are there. They pierce my soul like it's the deepest sea
People say you can't speak, but I understand you day after day
You fill me with warmth and you keep the loneliness at bay
I see your commitment to me, through the ways that you stay.
Friendships in life have come and gone, leaving a complicated ache
But still you are there, by my side, when I go to sleep and 'till I wake
You always give me what I need, you never even try to take
You manage to turn my cries straight into laughter
I feel you put me first and not after
A love so deep, do I feel, for someone that hasn't been here long
You've taught me to care for another and made me feel like a mom
When I am home with you, there is peace, love, and comfort
My heart feels so happy to have you and to be without hurt.
From the second that tail wags, those ears perking up and alert
I know you are happy, even without a single word
Thank you for all the love and comfort you have given me, my sweet and beautiful Bailey.
inspirational
About the author
I am an avid puppy lover and enjoy playing video games and reading in my spare time. I have always felt like I could write but never put the effort towards it. I hope you enjoy my stories and I am always open to criticism.
Reader insights
Be the first to share your insights about this piece.
Add your insights