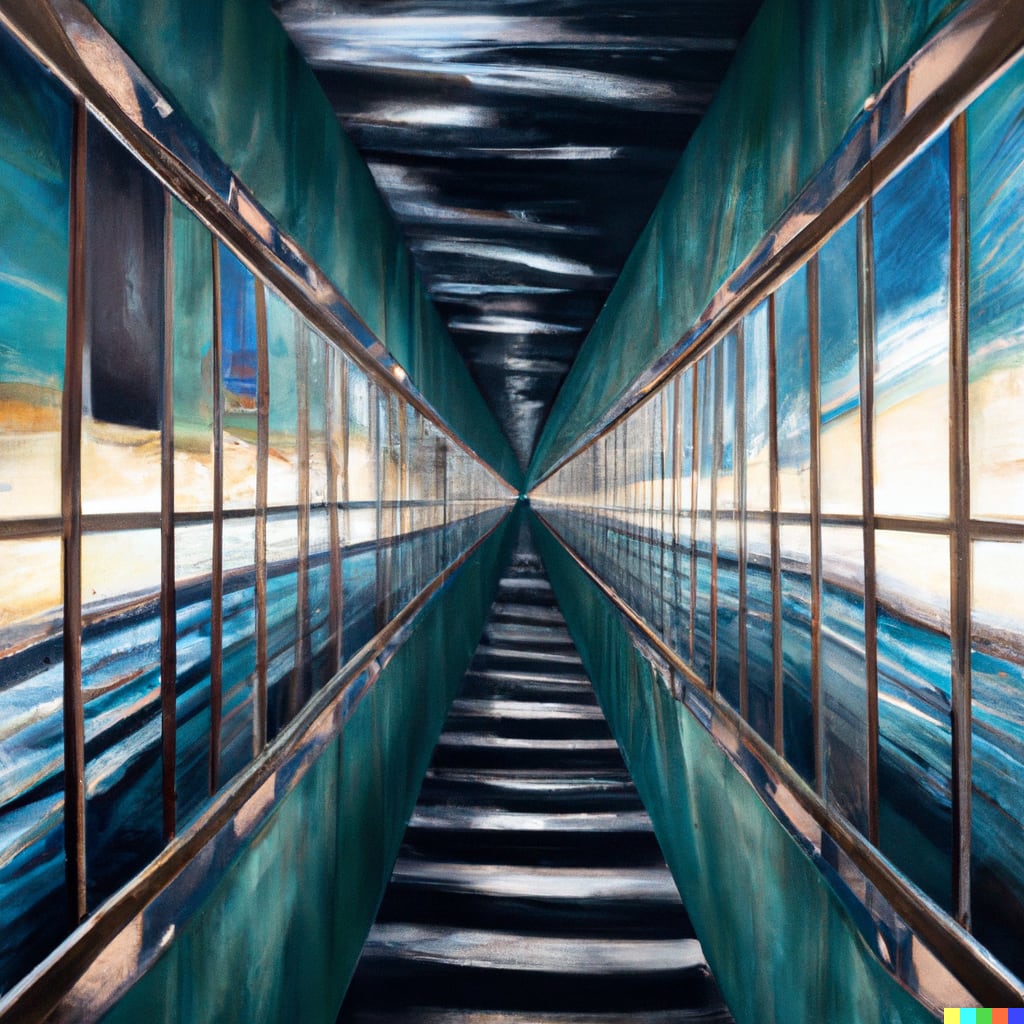 The land where people are mirrors
i am back here
in the twisting hallways
with the too clean smell
and the too kind mirrors
mirrors who are people
one, two, three times
i try to wrench myself out
of the world where the people are mirrors
i wonder how i'm here again
how the soft wristlets got there
how the man with the frank sinatra voice
came back with me
his melody echoes in my brain
is he a mirror?
i know him
the halls are so different
i hear begging at the door
but i cannot get there
in this place where the people are mirrors
this place i only hope to ever visit again
with my eyes shut or my body on fire
how did i get back here
in the land of people who are mirrors
finally i wrench myself
from the place
the cool air from my cracked window
calms my breath
the full moon shines through the fog
in the land where i am a mirror
About the Creator
I make things with paint and words and light. I was once described as an asshole with Mr. Rodgers vibes.
Reader insights
Be the first to share your insights about this piece.
Add your insights