Mill Springs
40' Overshoot Water Wheel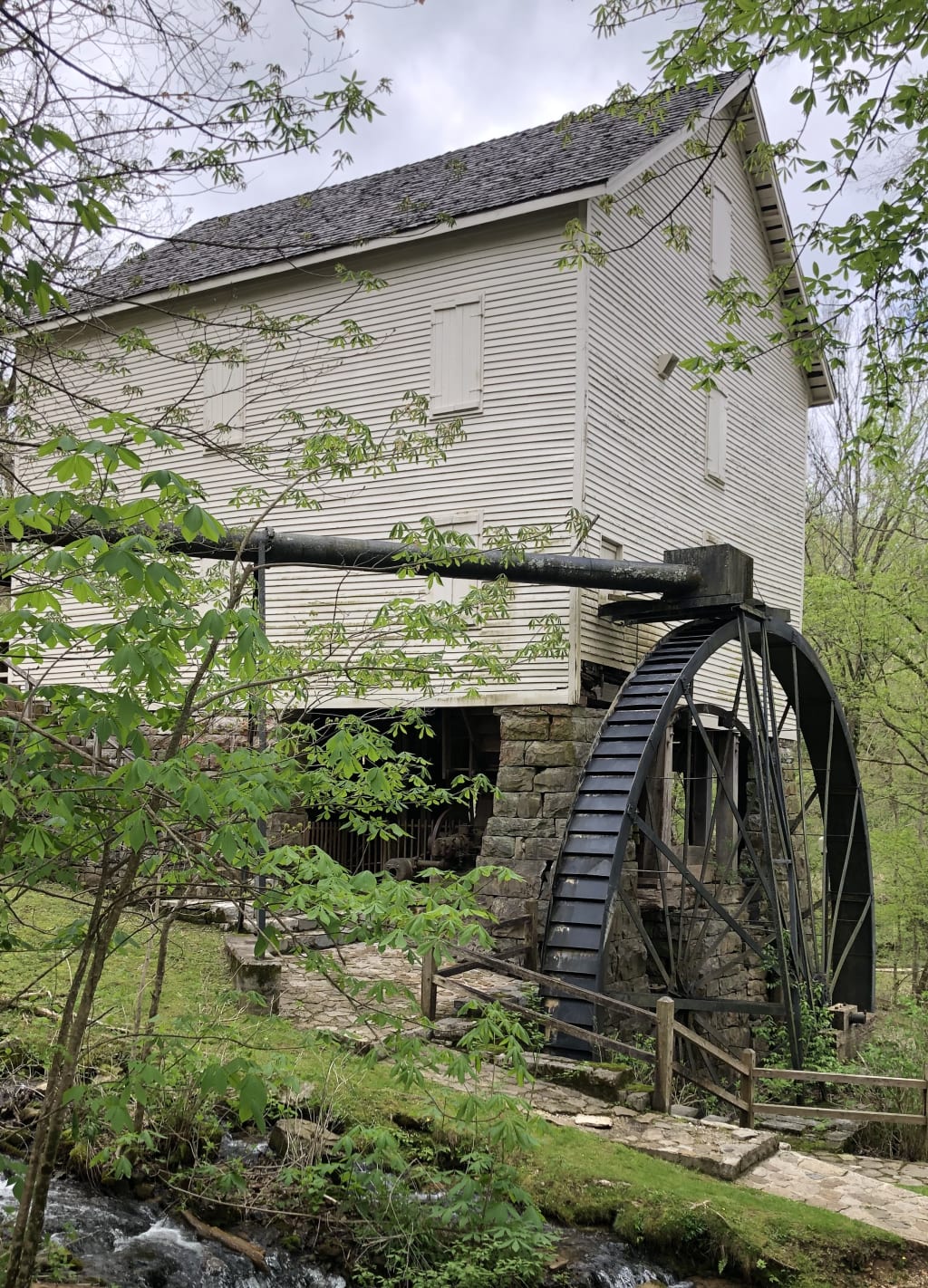 High up on hillsides
along edges of the Cumberland divide
Natural spring waters flow
.
Water coursings from mother earthen rocks
Flowing free, clear, and clean to
Water falling sites, some left unseen
unless traversing small watercraft
paddling switchbacks to the flowing water source
.
On one such spring many moons ago
A pioneer's vision transformed over time
the hillside spring into a
cement pooled pipe shoot, feeding a
40-foot overshoot water wheel
at the Mill Springs mill
A water-powered grist mill
that still runs to this day.
.
The natural spring fed 'Holy Waters'
are gifts that keep giving
they provide us sustenance
as hydration for the living
.
Mill Springs is a historic site along Cumberland Lake near the Daniel Boone National Forest in southeastern KY.
As referenced in the book 'The Frontiersman' the Native Americans viewed this land in Kentucky as sacred hunting areas for Ohio and Indiana tribes. After visiting for a long Easter holiday weekend, I have an appreciation as to why.
About the Creator
Many poems and posts I write have a nature theme, with family or faith frame of reference. I hope you enjoy.
Reader insights
Be the first to share your insights about this piece.
Add your insights