MEN OWN THE WORLD
BUT WOMEN BIRTHED IT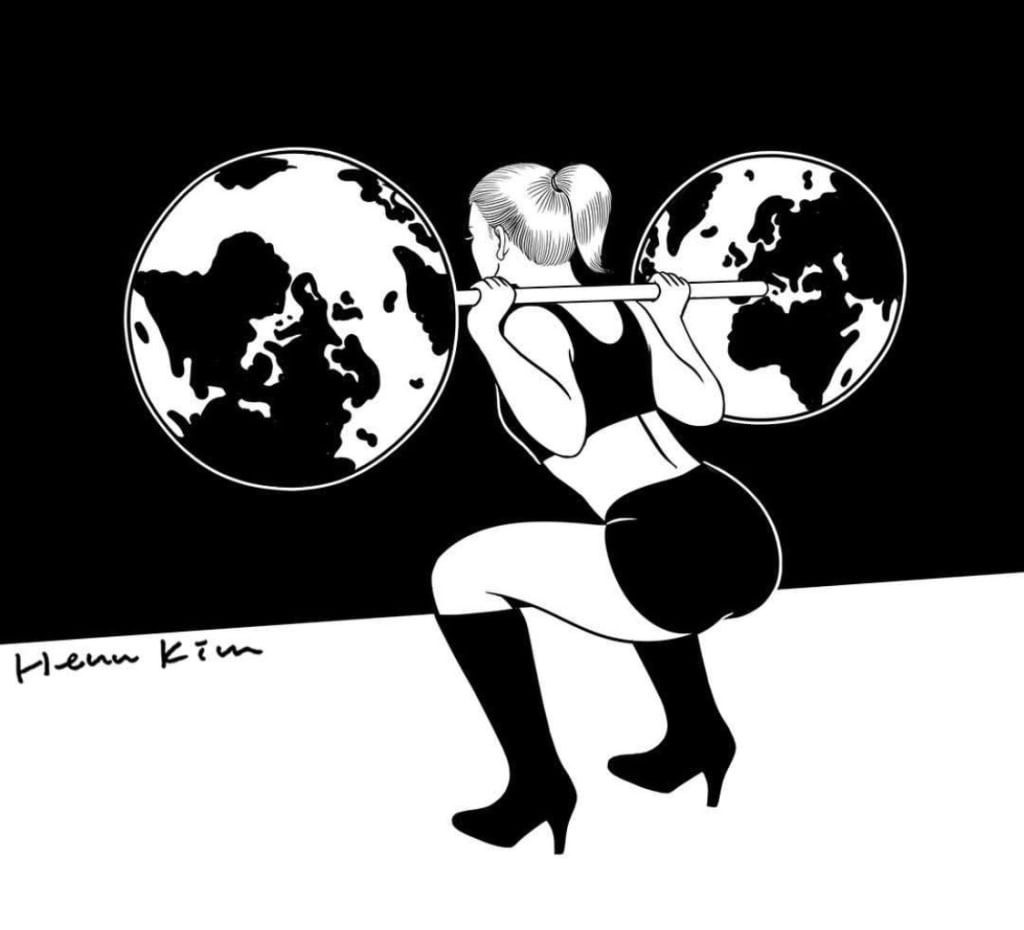 yes this is still a mans world
but have we not yet learned?
there wouldn't be men without the birth of a girl
without women the men would go hungry
without women the men would probably still be monkeys
without women the men would not have evolved
without women the men's problems would never have been resolved
women built the grounds foundation
women birthed this huge population
still the world is in men's possession
when they were the cause of the great depression
how can they be our leaders
when we were their breeders?
how are they in charge?
no equal pay so they can live large
show me more female presidents
a man claimed the world without any evidence
slam poetry
About the author
𝚠𝚎𝚕𝚌𝚘𝚖𝚎 𝚝𝚘 𝚖𝚢 𝚠𝚘𝚛𝚕𝚍. 𝚠𝚑𝚎𝚛𝚎 𝚠𝚎 𝚊𝚛𝚎 𝚝𝚑𝚎 𝚌𝚑𝚒𝚕𝚍𝚛𝚎𝚗 𝚘𝚏 𝚝𝚑𝚎 𝚞𝚗𝚒𝚟𝚎𝚛𝚜𝚎. 𝚗𝚘 𝚕𝚎𝚜𝚜 𝚝𝚑𝚊𝚗 𝚝𝚑𝚎 𝚝𝚛𝚎𝚎𝚜 𝚘𝚛 𝚝𝚑𝚎 𝚜𝚝𝚊𝚛𝚜. 𝚠𝚎 𝚑𝚊𝚟𝚎 𝚊 𝚛𝚒𝚐𝚑𝚝 𝚝𝚘 𝚋𝚎 𝚑𝚎𝚛𝚎 ❀
Reader insights
Be the first to share your insights about this piece.
Add your insights