Matters of Life and Death
The Last Taboo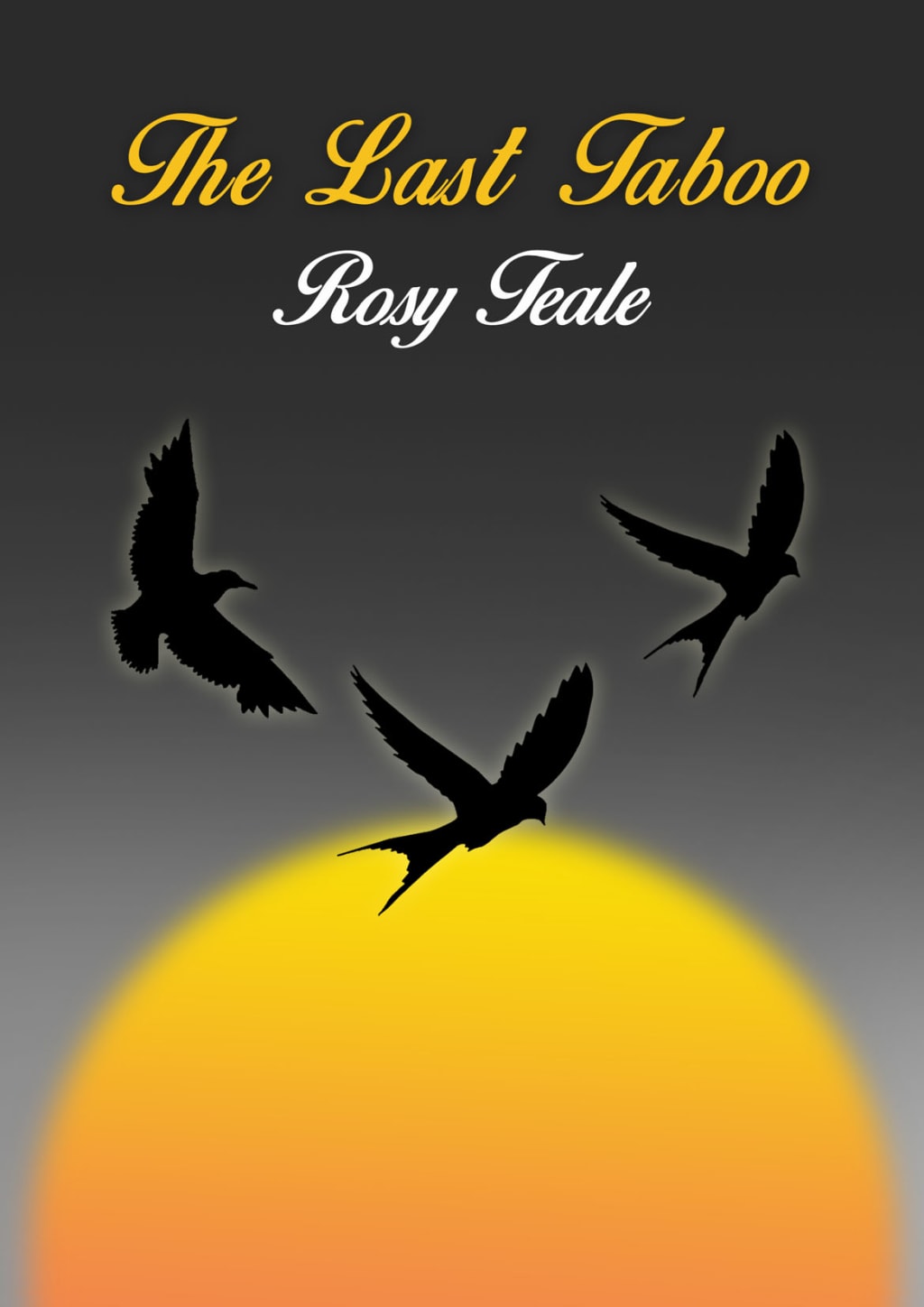 If you haven't been there you have no idea what it feels like. That is so true of many situations. People think they understand, imagine that they can put themselves in other people's shoes but in reality they can't. This came home to me very forcibly when my husband died and I was on my own dealing with everything that had to be done whilst trying to find my way through my own grief. The only people who had any idea of what I was going through were other widows.
Writing for me has always been cathartic which is one reason I have always kept diaries from a young age. Poetry is a particularly good medium to express feelings succinctly - at least it is for me. I was very much in two minds as to whether to include this poem in my book - it was, after all, an intensely personal expression of my experience but I was persuaded to and actually, I am glad I did because whilst this book like all my others is character driven, I think anyone reading the poem would feel that the author did actually know what they were talking about as much of what was voiced in the story came from very real experience. See what you think.
'Widow' I am labelled like a noose around my neck.
It is clear I know nothing of the things that folk expect.
"You're looking well!" they say to me – it's like an accusation.
It's not what they expect to see – the makeup application.
So very quick to criticise
This clearly not the norm,
My face they closely scrutinise
With grief it should be torn.
Everyone's an expert and quick to tell me how
In time it will get better. The pain is just for now.
They are all too quick to tell me they understand these matters
Drone on and on ad nauseum. I tune out from such chatter.
My grief is mine and mine alone shared only with your memory.
As with our love, unique to us – our special, private treasury.
My grief is just so very raw and deep beyond all measure.
And no one knows for just how long I saw you fade and wither.
From lover, wife to carer I travelled that sad journey
Without a guide or book of rules to help, support, sustain me.
In looking back I really can't begin to understand
How I got through and carried on, stayed strong and played the hand
So cruelly dealt to both of us, but always and as ever
We played it out and played to win. The two of us together.
So please don't judge and label me, impose your expectations.
Don't tell me how bad it was with death of your relations.
Accept with grace that grief is that most private of emotions.
Not helped with clichés trotted out or preconceived directions
In which my life should now proceed.
Just leave it! Let me be!
The last thing I can do for him is grieve with dignity.
All love, Mike xx
I choose my titles instinctively. We don't generally talk about death in an open way, we just muddle through when we are confronted with it. I don't see why it should be a taboo subject but it is although I have tried to shed some light on different aspects of dealing with death and grief through the stories of the five very different women populating this book which is by no means, I have to add, a depressing read - far from it. So when asked to write the sequel I called it 'Moving On' because that is what we do. We don't 'get over it' even if we find a new relationship and marry again (which I haven't).Time is not the great healer. Six years on and not a day goes by when I don't think about my husband in some context or other. This is my reality for others it may well be different. And that is the whole point! We need to know that there is no prescribed path for grief. Yes there are procedures and we could all benefit with a bit of pre-warning about those, but I was told all sorts of things I 'should' be doing, like clearing out all his belongings from the house. Why? If you want to sit and howl all day long do it! You will stop eventually but in your own time not when someone else tells you to. When you have had the funeral and the wake (if you have one), it is thought that some line has been drawn but that doesn't mark the end - far from it. It is just the beginning; the beginning of living a different life, a life alone.
heartbreak
About the author
I write character driven fiction which I started to publish five years ago in memory of my late husband. I have always written and had the publishing dream - still do! I live in Devon with Pickle and Scamp my blogging dogs.
Reader insights
Be the first to share your insights about this piece.
Add your insights