Masks
by Donna Siggers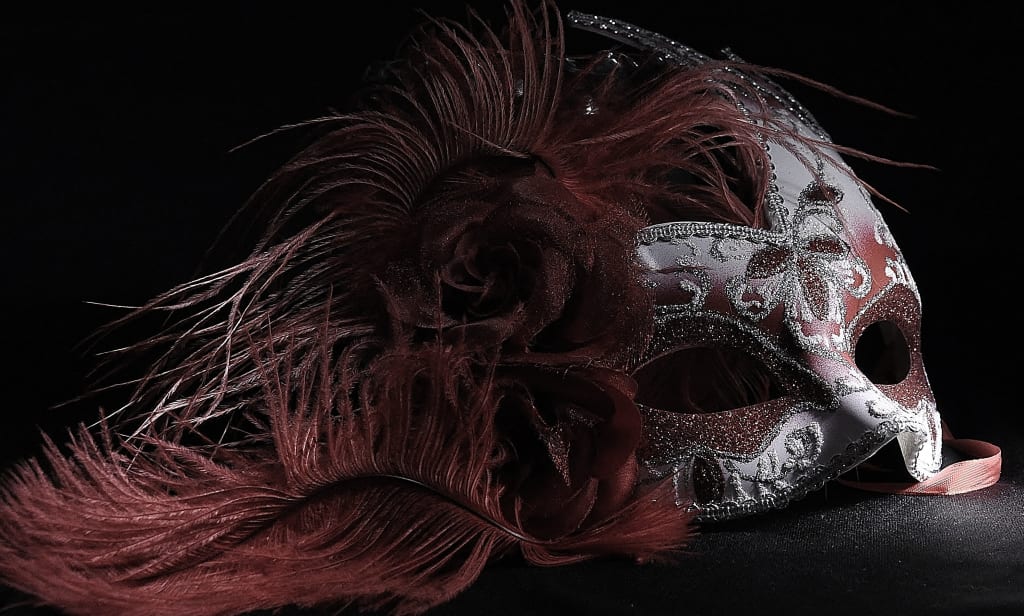 Is my smile one that's fake, or one that's true
Can you tell if I'm happy, or feeling blue?
Do my eyes sparkle from joy, or tears
Will it be a day of laughter, or filled with fears?
Am I simply okay, or hiding behind a tough exterior
Is my confidence genuine, or am I feeling inferior?
For every door I slam shut, am I severing connection
Am I building a wall of protection, or avoiding rejection?
Will I stand tall, or dance behind a veil of pain
Today might be one of freedom, or will it be a strain?
Perhaps it will be one for strength, or feeling frail
Will it be a day in which I win, or fail?
What mask do I need today, I take a moment to wonder
How will I cope, what pressures will I be placed under?
What will the day bring, how heavy will it weigh
So much depends on the exterior facade I display.