Loose Leaf Shower Thoughts
by Mike McClean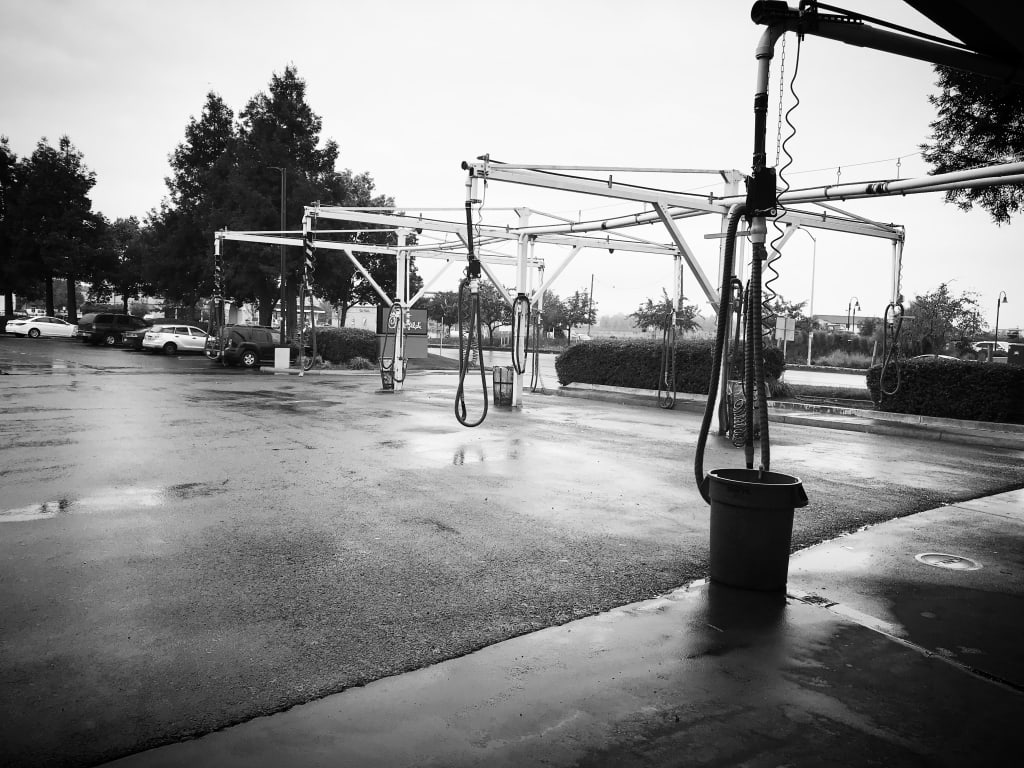 January 2021
I step under the spout to
rest my eyes, letting it pour
scalding water over this thin cage
filled with a brittle bouquet of
geranium, cedarwood, and dust.
My mind seeps out in a cloud,
and a clanking metal fan toils
futilely at the foggy pustule,
like a silver spoon absently
swirling artificial honey that
never quite seems to dissolve.
"Why do you drink this stuff?"
no one asks.
Tired bones, cast too often
to be fully present, have sunk into
the bitter warmth to steep,
so I turn instead to dead leaves,
weeping antioxidants.
"Tomorrow will taste better,"
no one claims.
Yet oxidizing iron eyes remain
blind to the dregs forming
galaxies around the drain.