Look at the Truth…
Take off the rose colored glass…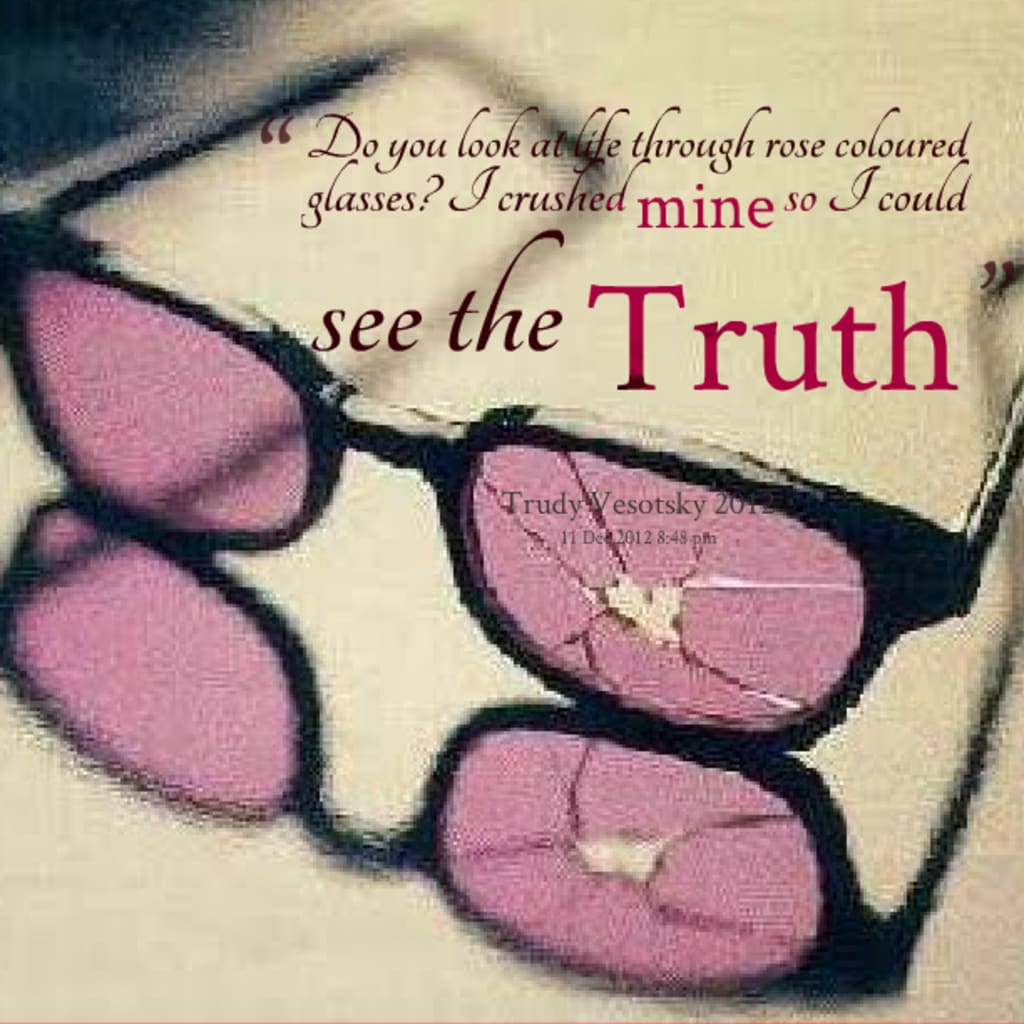 They say "The truth shall set you free!" Well… Are you free?
Look at the truth…
Tears don't have to fall to know I'm crying .....
The truth from people they keep on hiding .....
Keys open up door's who keeping the lock's .....
Stolen history makes it impossible to revisit the past .....
Giving false information please take the foot off the gas .....
Keep running into walls no wonder we crash .....
Searching for life's meaning and purpose .....
Trying to dig deep still stuck at the surface .....
Demanding knowledge Google search can't find it .....
Turn on the news everyday I'm reminded we are lost .....
Stressing at night on my pillow tossing and turning .....
Look at the youth it's a reflection of me and you .....
Give you the future I give you the youth .....
Look within yourself I give you the truth .....