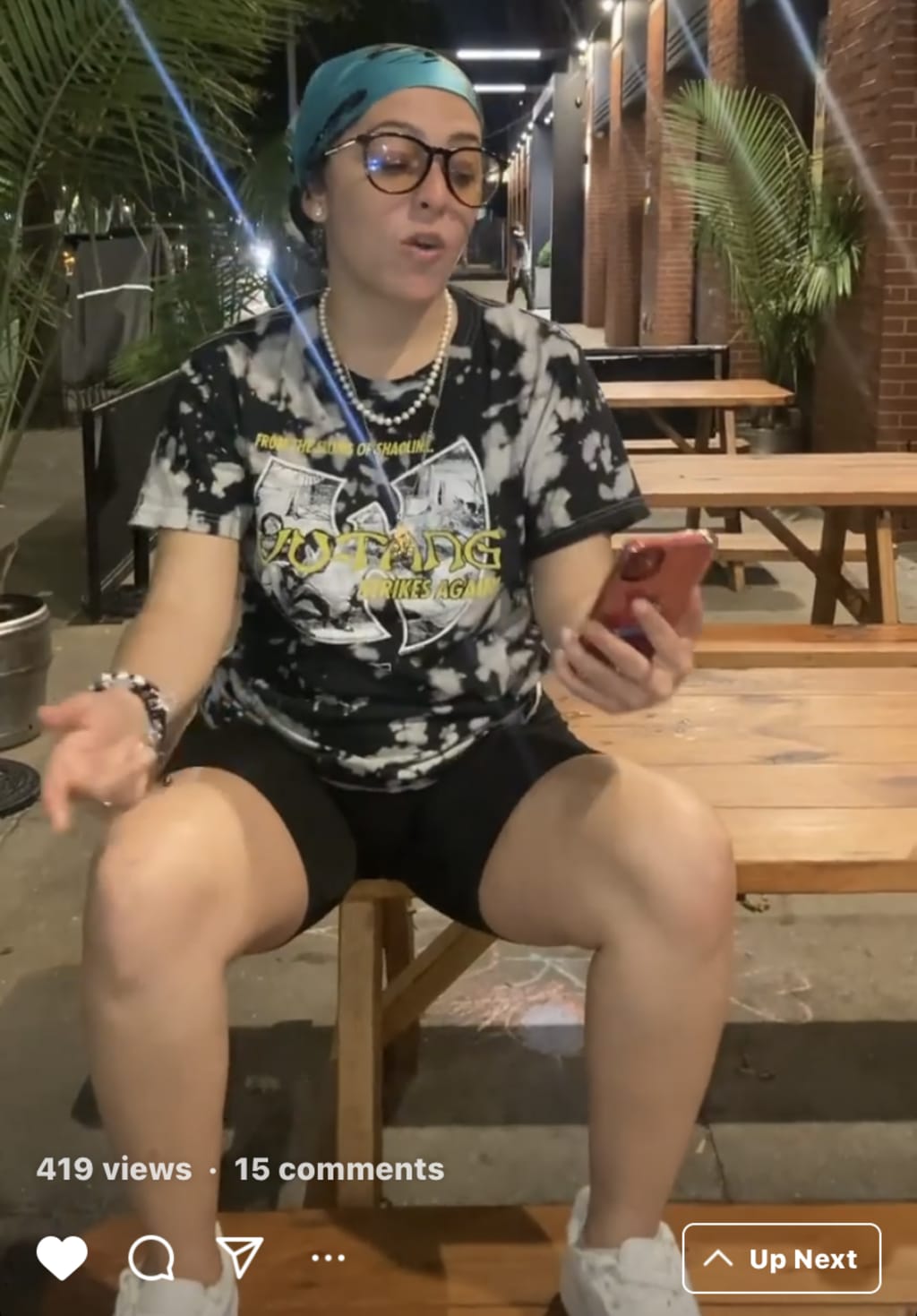 A screenshot of my IG performance of this poem. Follow me @leftyorcrashhh
I worked hard to get this far and everything that I get I earned it.
What I have acquired from these walls of 16H:
Man you can get 5 degrees From the top Universities and you still never learn it.
A true NYCHA baby,
Spanish Harlem Made me
But those South Bronx streets keep my soul ablaze
And any sh!t talking that comes my way?
I'll never be phased,
Sometimes my writing puts me in a daze
I get caught up in my endless dreams
That I forget to appreciate where I was raised
Or who raised me.
But I'll never turn my back on my family
They got me
When I felt like I was drowning
And had nothing
Mami held down the spot for me
She spotted me -
I'm climbing to the top now
Look at me, i'm hot now
Psyche, nah, I still ain't sh!t
But I'm not too shabby and you know it
Because you taking an infinite moment
Right now just to hear me spit.
Let's get into it
And figure out where we going
never been an "I" type of chick
I mean, my heart is ALWAYS showing
But I NEED y'all to listen
This time
While I rhyme
You see, I'm not even chasing fame:
I just want my words to resonate so deep
That when you hear me speak
You realize that even when you endure self inflicted pain
You're never to blame.
It's a shame
How much I have no shame
In my crazy past
Because I was doing
Exactly what y'all were doing.
The only difference between you and me?
I have enough class
for days - Not to drop any names
Of the chumps who tried to strip my soul from me
For a night of pleasure
Not even realizing they dipped their funky ass d!cks
Into a box of pure Golden treasure.
Let me tell you, you'll never take my writing from me.
Lefty and Alyssa share a tie which can never be severed
I hope you make it through the rough weather
When times get hard
Throw on your finest leather
Call me up,
We'll take a long walk &
Fight through this storm together -
About the Creator
28 year-old NuYoRican from Spanish Harlem who has a passion for writing, learning, achieving peace, faith, and empowering others. I've established a career as an educator and career counselor for over five years. Instagram: @alyssaleftyp
Reader insights
Be the first to share your insights about this piece.
Add your insights