Lawton
Historic Mill Inspired Poem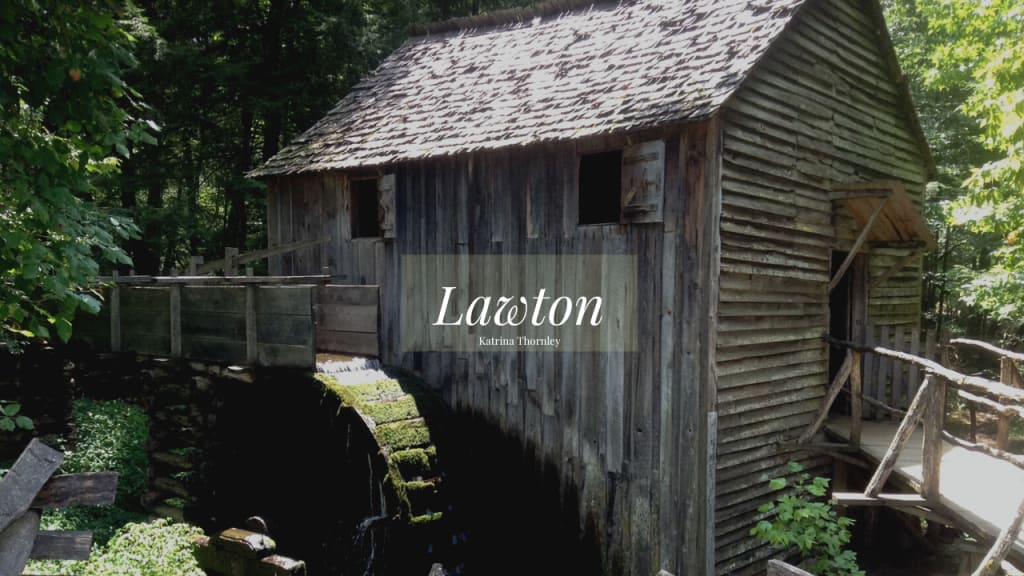 Doors open
A breath taken,
Absorbing a time
Long gone,
Removed from modernity
On back road,
Where cars speed
Little caring of what
They pass,
The history that exists
In plain view,
The windows that overlook
A world long changed
Since their first vision-
A home to spirits,
Old and new-
The energy of
Passing day
And futures to come-
The building set
To remain and tower
Outliving its owners
And collecting a never ending
Record of faces and stories
That gather like dust
On the wide wooden planks of floors
Walked by sneakers and boots,
By families and workers alike.
Note from the poet: This poem was inspired by a historic mill located in Exeter, Rhode Island. It is beautiful to see and carries so much history.
Katrina Thornley is a nature poet and novelist that resides in Rhode Island. She has two poetry collections currently published, a novel, as well as a short story anthology. Her poetry collections "Arcadians: Lullaby in Nature" and "Arcadians: Wooden Mystics" were inspired by a local park and life in her small rural town. You can find them on Amazon now!
Be sure to check out her website and Etsy store as well!
social commentary
About the author
Katrina Thornley is a Rhode Island based author and poet. You can find Arcadians: Lullaby in Nature and Arcadians: Wooden Mystics on Amazon now. Her debut novel Kings of Millburrow is now available!
Reader insights
Be the first to share your insights about this piece.
Add your insights