Lake Michigan
Exploring nostalgia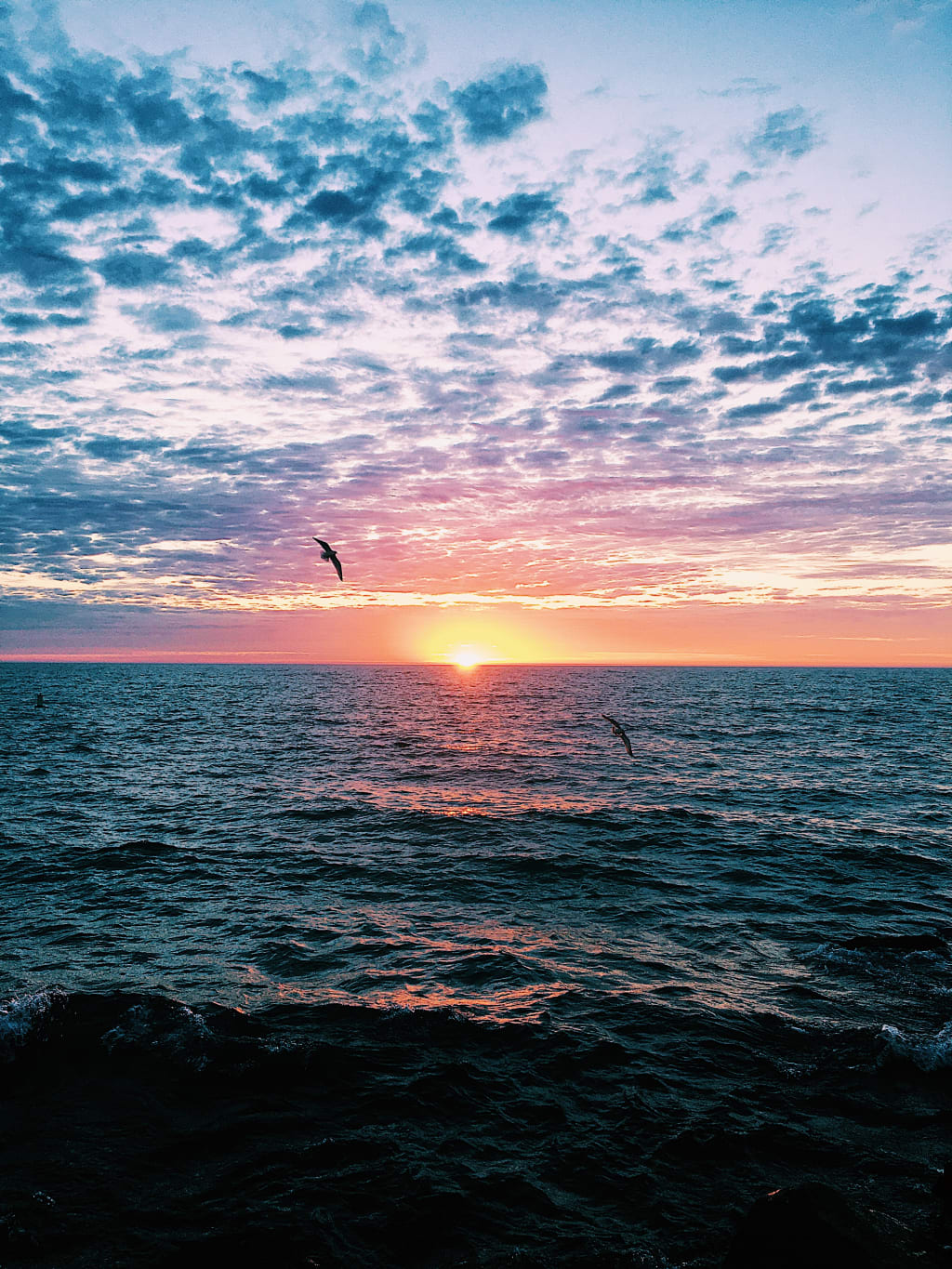 I remember the lake, and her fury
Her calm spirit and white foaming joy,
That bubbled as if knowing I was coming.
My foot prints taunting her tide's ploy.
*
I remember those walks along her shore,
With rough sand, like ground peanuts.
And fish smell levitating from her waters,
With no salt to clean our sandy cuts.
*
In mornings, the sun, a curious child,
Will slowly rise, thinking just to peak.
But when it sees her, it must fully wake.
Finally, its rays reach my chilled cheek,
*
And the waters sparkle, a deepest blue,
Under the sun and cotton candy clouds.
She giggles, guggles, invites me to play,
But I stay on shore, alone, with no crowds.
*
She tickles my toes, then grabs the foot,
I step back, now we've begun the dance.
She taunts with fondness, knowing me well,
But I justify not taking the chance.
*
And so we pass the morning in full.
Me, refusing a beautiful wonder,
My scale tilted to a planned order.
All the while, wishing to plunge under.
*
And feel the water hit my tired face,
Combing through my hair, holding me,
Swallowing me, absorbing my fear.
Still, I choose the shore, instead of being free.
About the Creator
If writing is my hobby, then drinking coffee is my vocation. That's the dream anyway.
Reader insights
Be the first to share your insights about this piece.
Add your insights