Kiss Goodbye
It seamed like a dream come true.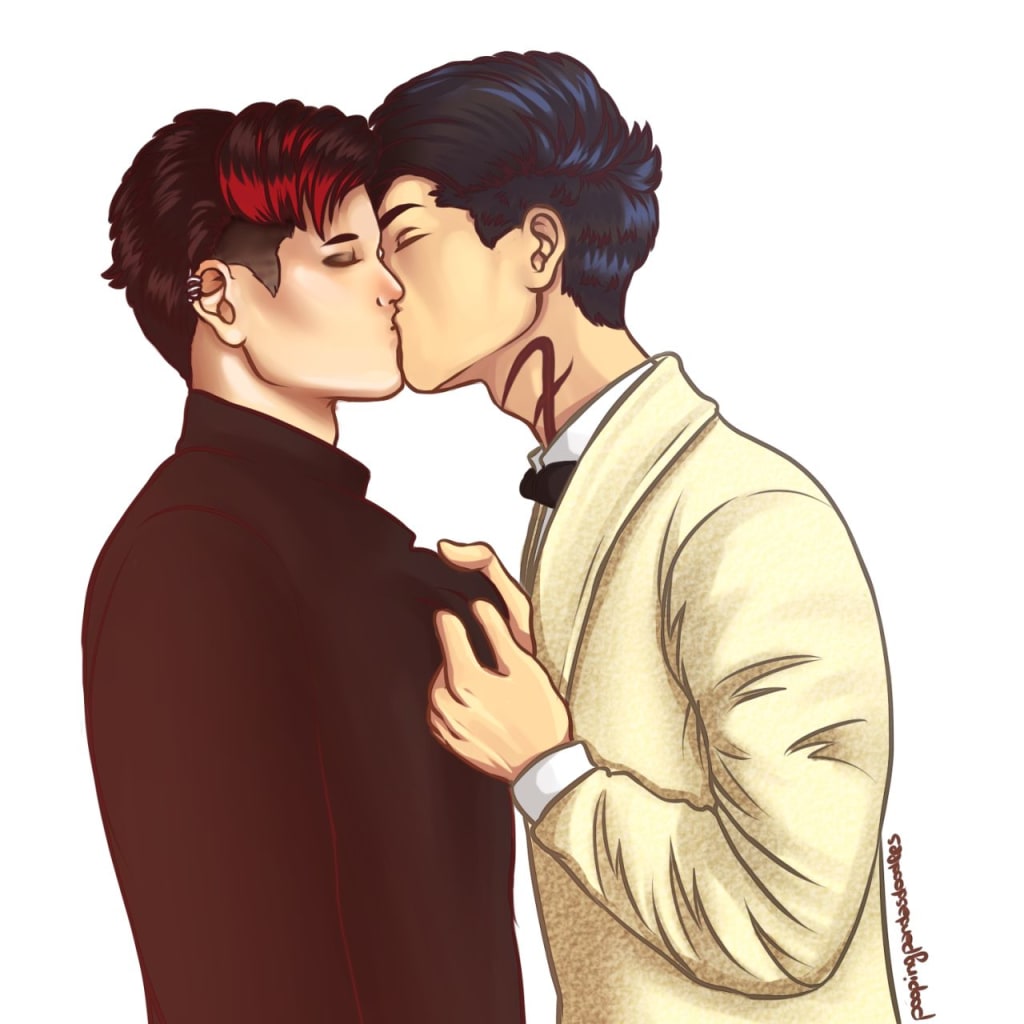 Credit to poopingpandasdoodles 
Everything started with a kiss
With our mouths leaning in,
And our tongues sticking out.
Searching and exploring the,
Cavern of the others mouth.
We spent our days kissing,
Making the other lustful until,
Everything came to a head,
And we went all the way.
No regrets were given that day,
It was all for fun we said to ourselves.
But the further we went the more
We wanted and the more we lusted.
Our fooling around turned to love,
And our love burned bright and fast.
It was the best and the worst love,
That we could have had but we never,
DId expect to ever part from one another.
But love doesn't always break barriers.
Everything ended with a kiss,
With our mouth leaning in,
Eyes watering knowing that this,
Was the last we'd ever kiss again