Katherine
We are not always who we think we are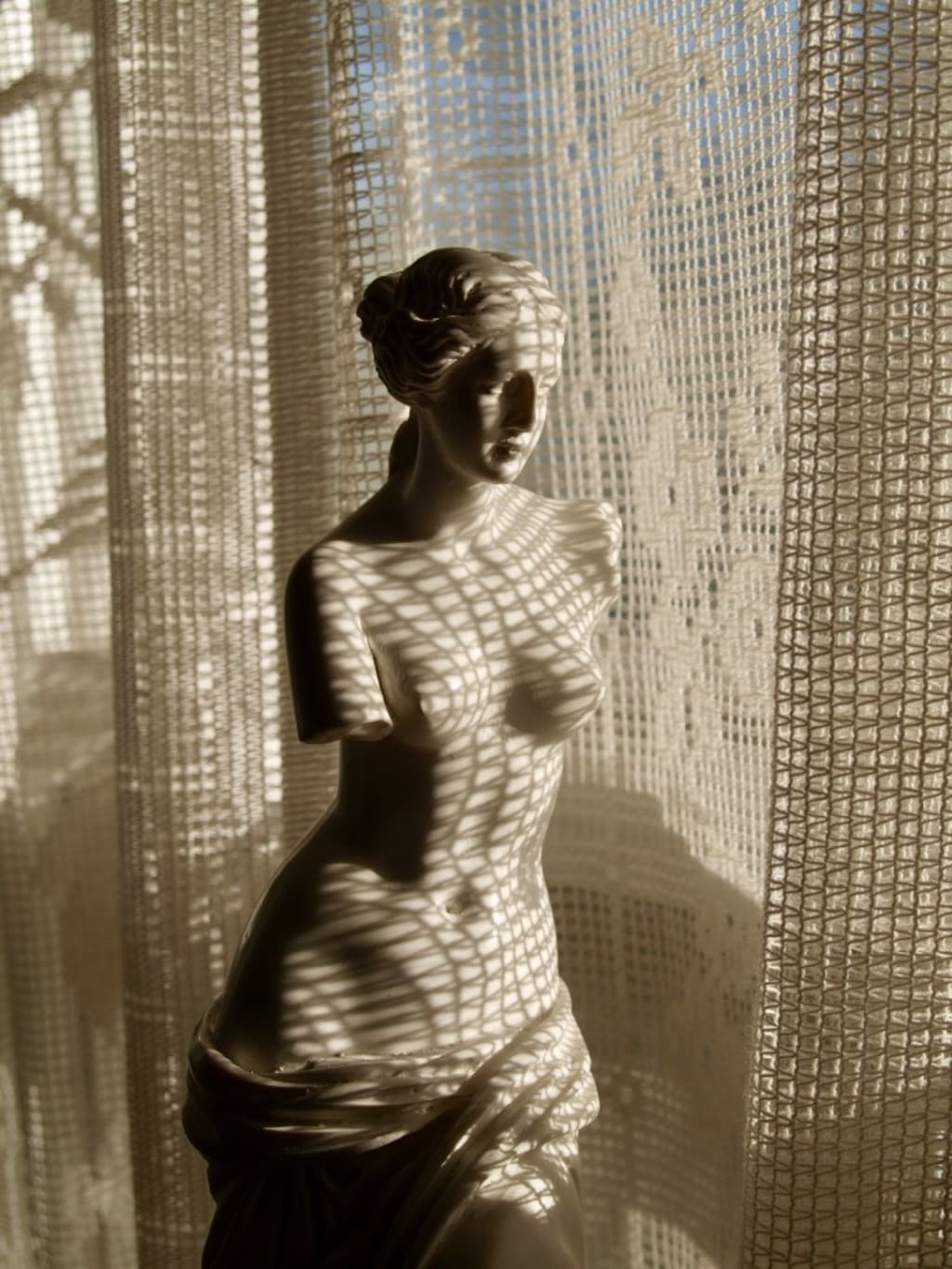 Photo by author.
Ourania, the daughter of the banker and Cleo,
spoke English.
Ourania, my cousin, the princess of the backstory.
Great aunt Katherine's husband had been from up north -
Macedonia, Thrace, Thessaloniki, some place like that.
"A Turk," some claimed.
Others said he drank too much.
Whatever the facts,
he left her with very little when he died.
Katherine asked to have me visit and I went alone.
Her whitewashed cottage,
no bigger than a Kentucky pioneer's first log cabin,
had an open hearth at one end
and a shelf along a sidewall
for sleeping and eating
like the Romans did a thousand or two or three thousand years ago.
To meet the requirements of hospitality,
a boy about six or seven, his back straight with responsibility,
ceremoniously carried in
a single glass of water on a platter
and offered it to me.
I took it with a smile and thanked her and him.
We shared some time together,
all we could share
as we had no common language,
only common blood.
When it was time to go,
she gave me a photograph
wrapped in a white paper napkin,
her wedding picture.
She stands in her ornate dress,
wearing her dowry of coins on her breast and across her forehead
with the clean features she passed on to her son, Niko.
The photograph confirms
our Albanian heritage.
For her wedding dress is classic Arvanite from Attica.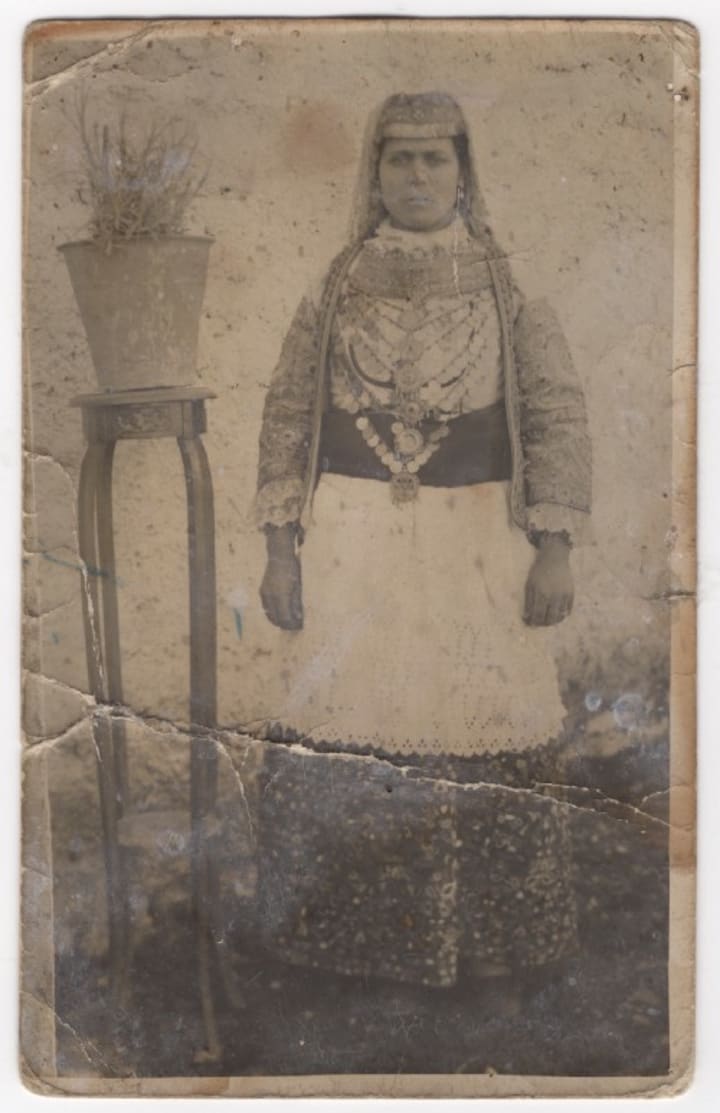 Even in Greece, half my family were immigrants,
Albanians who came to Attica
and gave us our hybridized name — half Albanian and half Greek.
The people of the world never stop moving,
never stop reconfiguring.
Ever.
We are all wanderers.
About the Creator
Diane Helentjaris uncovers the overlooked. Her latest book Diaspora is a poetry chapbook of the aftermath of immigration. www.dianehelentjaris.com
Reader insights
Be the first to share your insights about this piece.
Add your insights