Juice
A Poem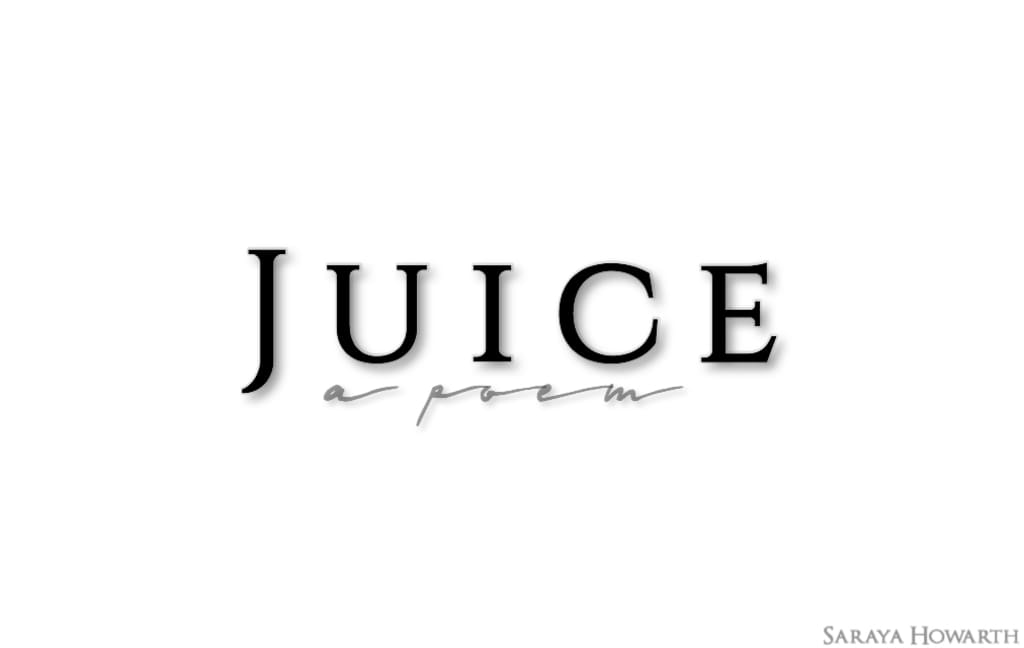 In through the mouth, it found its way.
Because of reason incomprehensible , not even to them.
The lid no bigger than the area of a thumb but what it exposed was
that powerful enough to rip a loving husband from
His wife , a babe from his mother .
Drip drip drip .
sounds of nature , so pure and beautiful the biggest of hypocrisies .
The fire made its way down the passage of her throat , past the lungs
blackened by smoke and a youth of hurt and rebellion .
Its trail led through the walls into the blood , crimson in color .
Here , it was most powerful .
Abled to infiltrate
the mind and it did so , it targeted the eye sight removing focus .
Second , the mouth .
The speech now slurred and hard to control every new thought
rolled off of their tongue without
a single thought .
Oh how this juice was their favorite , for a little while that is .
The offspring forced into early adulthood .
They shouldn't have to stand in a group and confess years of which they try to forget ,
all because of juice? .
Insanity .
Its ego now greater , doubled in size .
It fed on the hurt it caused , but they weren't one to lay down and die .
So ,
no more juice she said to herself .
It found its way into the mouth , for reasons known , now without flavor the color clear .
Water .
It made its way down her throat and past the lungs unchanged .
Into her blood which would take the same trail ,
picking up the pieces of which the juice left scattered on the floor .
Her eyes gleamed , her skin shiny like silk .
Soon , the offspring returned home .
The lid ,
no bigger than the area of her thumb now screwed back on hiding the greatest of evils .
Addiction .
sad poetry