Into the Darkness, Start Anew
Gratitude defeats fear, and we arise reborn.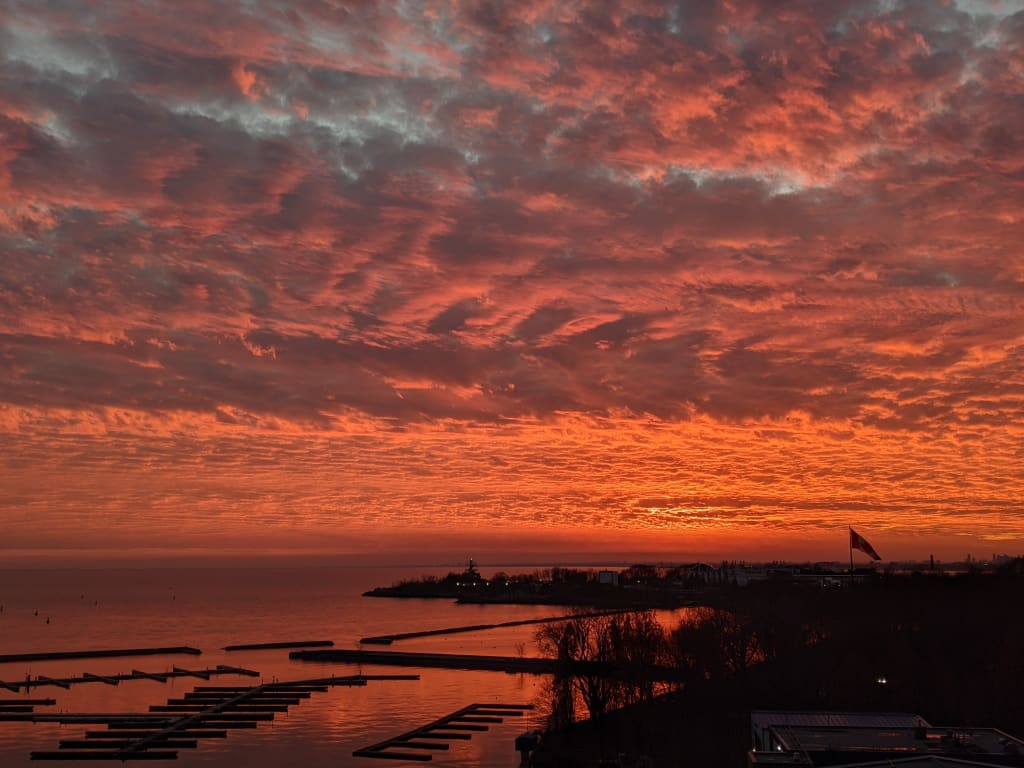 Astound my eyes to see such glowing flow
How float and fly do clouds with haste surprise
The day doth ticks with moments here then fro
End now dear day seek out thy kind demise.
I hath not one regret to speak today
Through song nor spoken word twas versed nor writ
Shone bright day's light thus wide my soul doth splay
Out now embrace my grateful heart with wit.
Surrounded in this glowing sheath of gold
A universal passing of the known
Engulfed with senses from seers foretold
A newfound page from this night is now sown.
Self found and free from fear for what may be
Move forward now for in the dark I see.