International Women's Day
A day to celebrate the social, economic, cultural and political achievements of women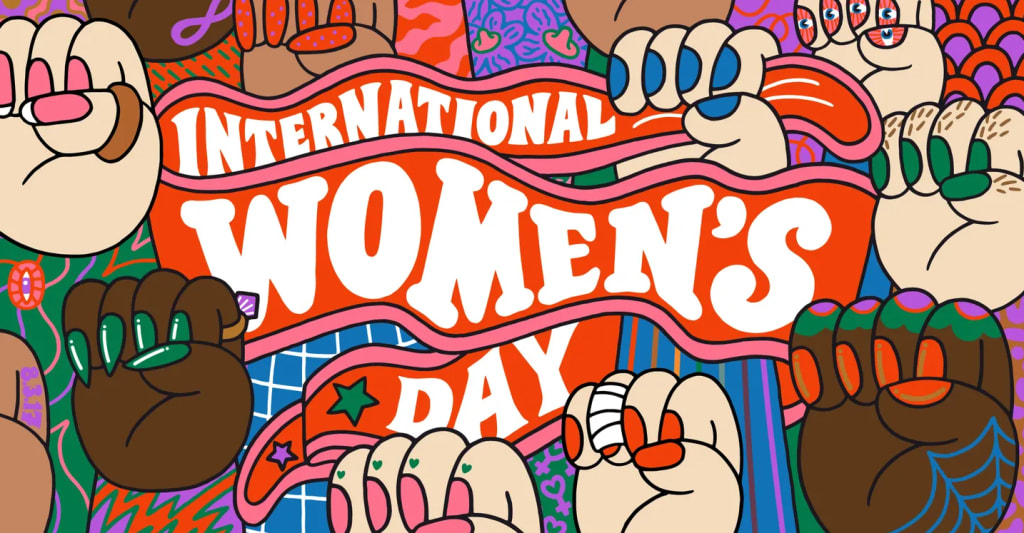 Illustration by Kate Prior
March 8th 2023
On this day, we celebrate with pride,
The achievements of women worldwide,
Their social, economic, cultural, and political might,
Has inspired generations to stand up and fight.
*
From the suffragettes' struggle for the vote,
To the glass ceiling they strived to smote,
Women have broken barriers and shattered norms,
Their strength and resilience, forever adorns.
*
Their economic power, too, cannot be denied,
Entrepreneurs, CEOs, and leaders with pride,
From tech to finance to the arts,
Women have left their mark with their smarts.
*
On International Women's Day, we stand tall,
Together we rise, and we stand for all,
For a world where gender equality reigns,
And every woman's potential is unchained.
*
So let's celebrate the achievements of women,
And remember the battles they've won,
Breaking barriers, and paving the way,
For a brighter future, free from decay.
About the Creator
Writing blogs, fiction and poetry has always been my favourite pastime. Finally being able to share it with the world feels amazing - your support means the world! ✧ Twitter
Reader insights
Be the first to share your insights about this piece.
Add your insights