Inside Looking Out
A life seen vividly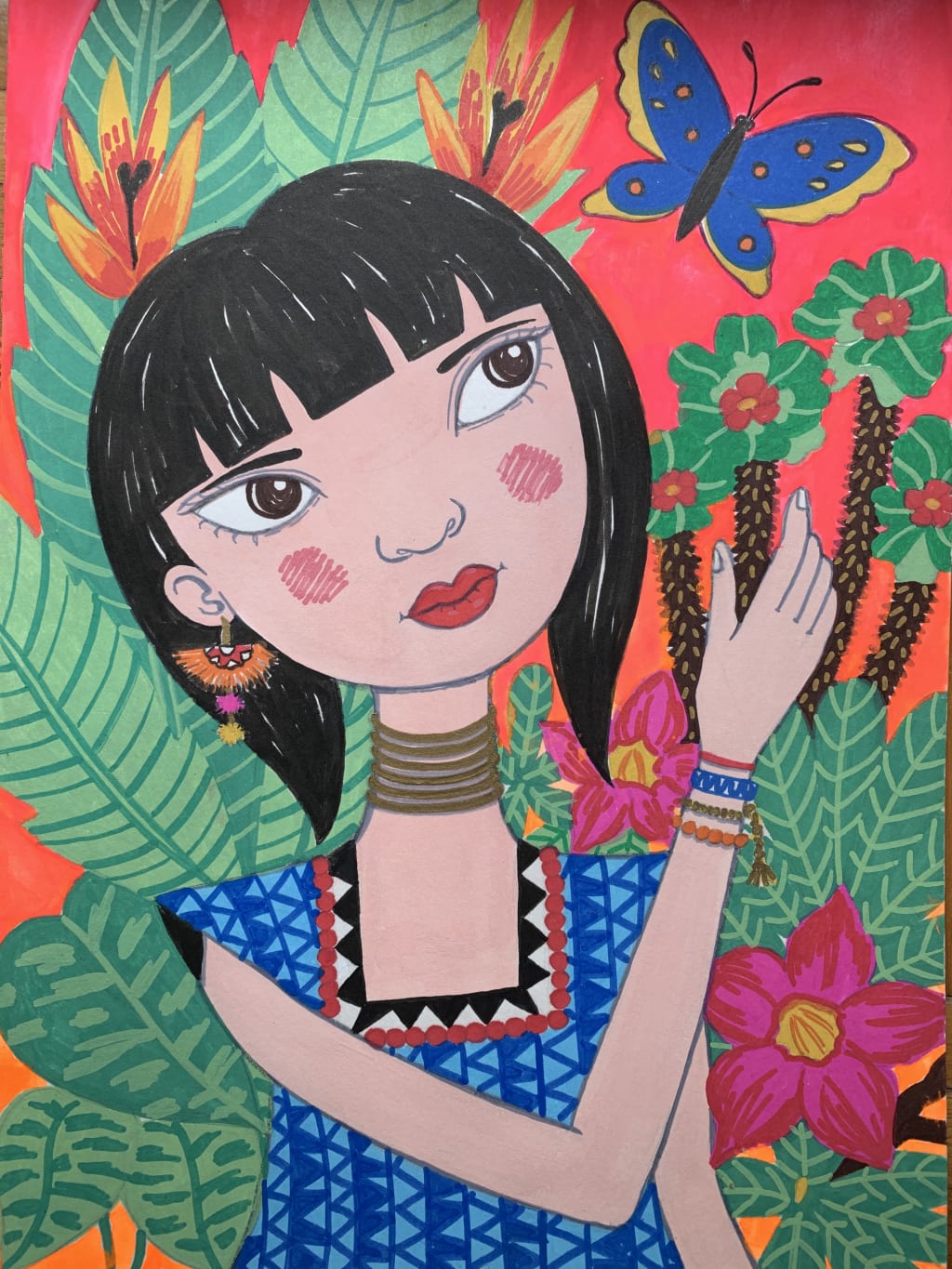 Feast of Colour
On waking, I see colour behind my eyes. Each part of my brain opens like a morning flower, working harmoniously, petals reveling thoughts. An idea unfolds. The hunger to create, insatiable.
Colour is my super power. Understanding colour, my natural state of being. My strength. My love. It trickles through my veins to the tips of my fingers. These hands use the colour knowingly- I am centred without a smidgen of doubt. My difference is, I notice colour everywhere. I can't help it. My understanding is inate. I am sure of this. It magnitizes itself to my eyes, my brain is elevated, computing how it works together.
Now. I must create. Colour speaks to me. I pair it with another, and another. Unison is achieved. Brain buzzing, heart warming, contentment felt, truth spoken-on the page. It fuels me to continue this exploration, every single moment. Dreaming, waking, walking, making, eating. I must not stop. I close my eyes. I see pink, purple, cobalt.........
art
About the author
Reader insights
Be the first to share your insights about this piece.
Add your insights