In My Heart I Feel Contentment Swell
For The Chance To Observe Such Elegance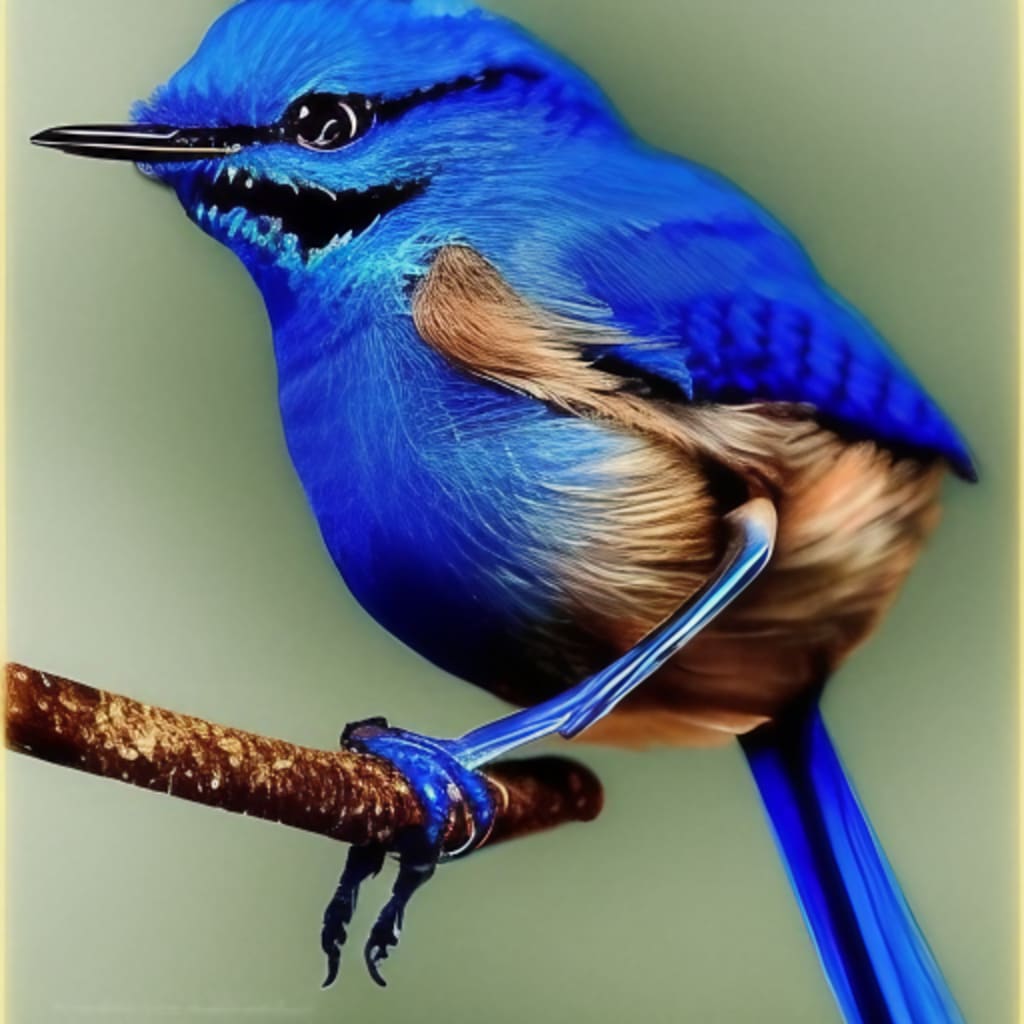 Art Created by Christina D Anderson - Skype ID: diane.c.parker
Soaring through the sky so bright.
It's peaceful wings spread wide --
Harmony and creativity collide!
The beauty of its hue,
Tranquility and loyalty too.
Is the little blue wren,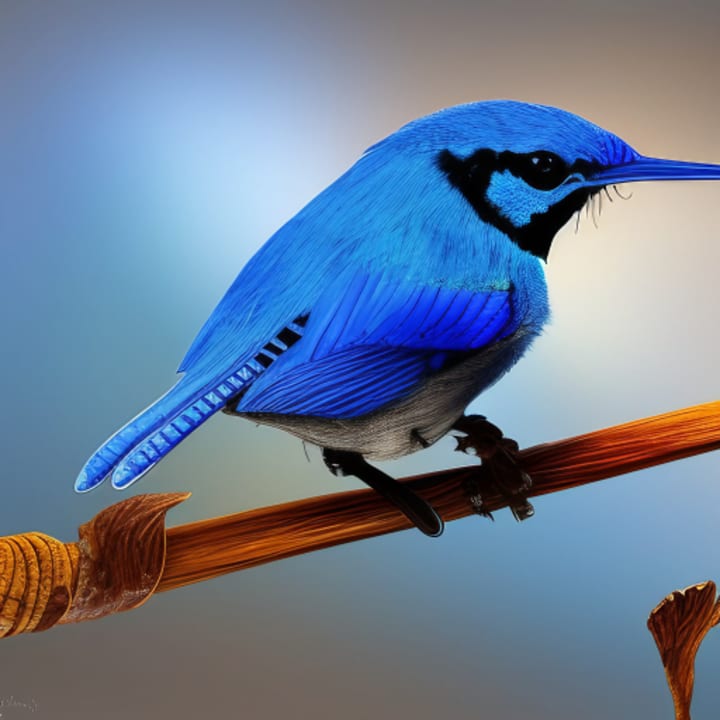 With What Does The Sun's First Morning Kiss Fill Your Heart? In The Joy, How Can We Remember This Time Of Calm?
Sadness can be found in its shade,
But for this majestic bird no price is paid.
Its long tail cocked with grace,
No wonder this bird has a special place.
In my heart I feel contentment swell;
For the chance to observe such elegance-
What a joyous tale to tell!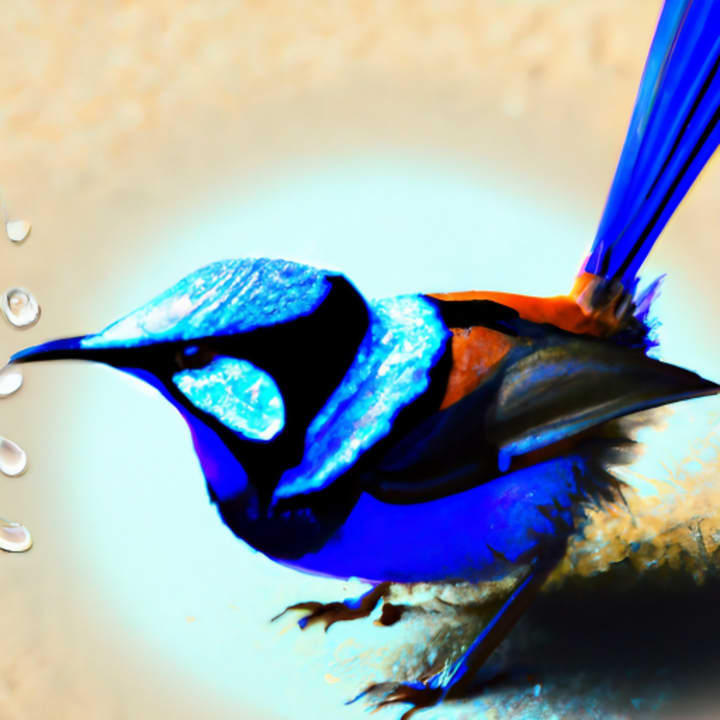 What Blue Creature Flutters By The Blue Sky And Sea? What Harmony And Creativity Abound In This Tranquil Beauty?
The blue soars through the sky with grace,
Soaring high, its beauty seen
Dances with perfect harmony
Life's sweetest gift revealed.
Breaks through the cloudy sky
Reader insights
Be the first to share your insights about this piece.
Add your insights