In California, the Weightless Light Fell Upward
Hyperphantasia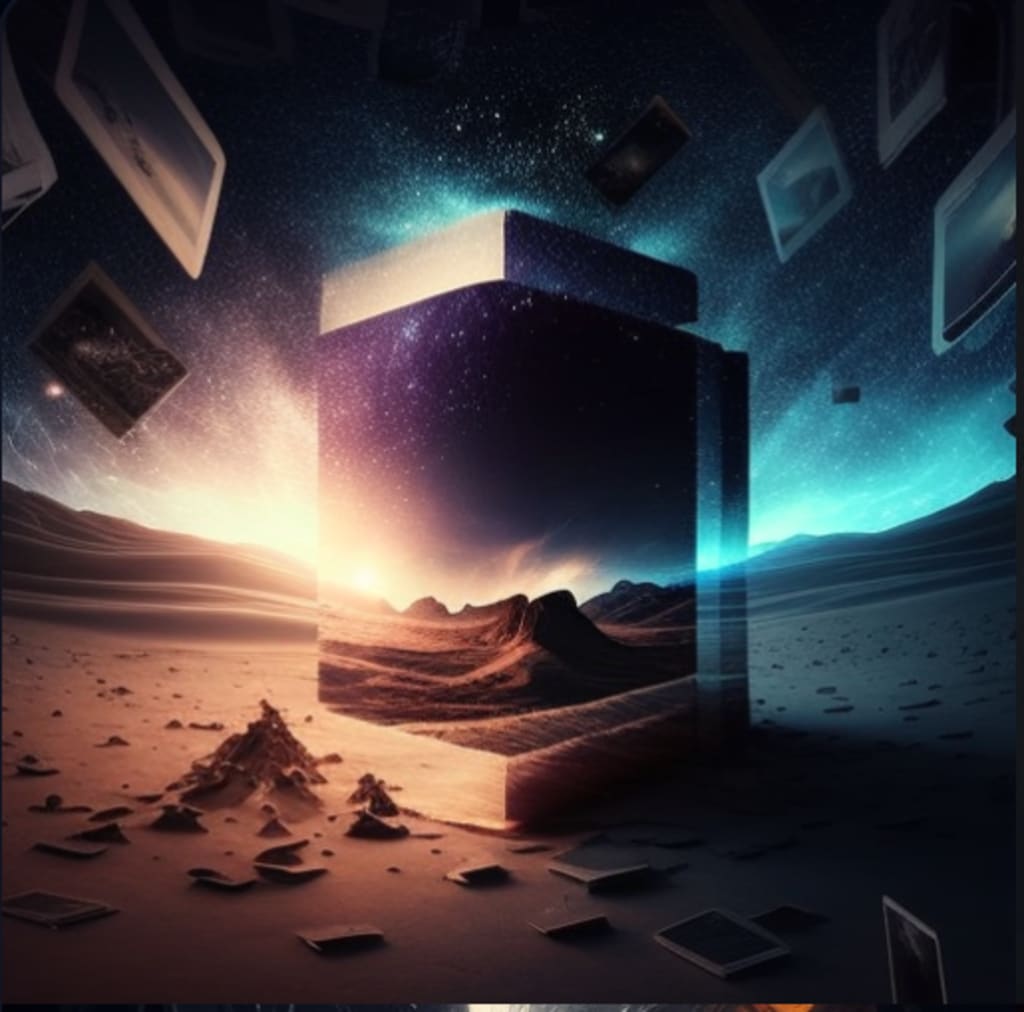 created by author in midjourney all rights reserved
This is how it is to have the superpower of barely diminished memory.
Moments preserved in amber. All the lost things, the dead and the living and the yearning existing in unison; a museum of reflections.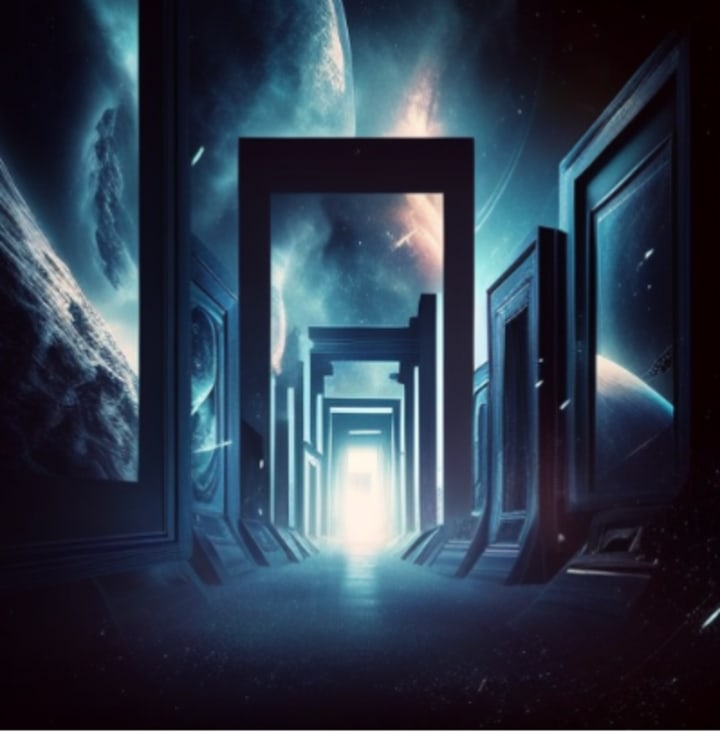 A glade of vanished bluebells, winterlight on snow long melted, the crinkle of a smile. My mother's cool, lost hands.
And always the light. Cumbersome and darkling, blithe and glittering, inviting and sparkling.
In Scotland the light was weighty, drifting in on clouds, diffuse and glimmering.
In Australia, the light is distantly endless, dazzling acres of boundless sky.
In California the weightless light fell upwards, coruscating joyfully along the ocean highway. We were young then, hope a natural state of being, and life was a distant destination.
We never reached the end of the freeway. The death of love is not the greatest tragedy, but it lingers.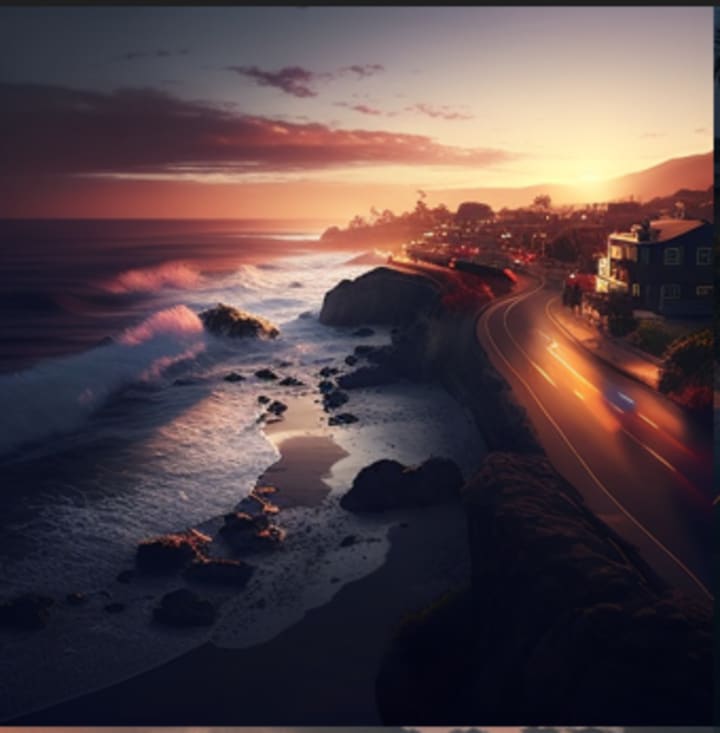 Hyperphantasia is cruelty by stealth.
Youthful ignorance considers semi-eidetic remembrances a gift. To never forget their faces. Their voices. But middle age knows the mercy of oblivion.
Memories are pockets of reality, dreamlike photographs of moments never extinguished.
An ineradicable carousel of endless hours. A kinetoscope of terrible wonders to distract when the time comes for my breath to leave my body, when my mind may finally be still and silent.
This is how it is to be compelled to endlessly relive, along with moments of comfort and grace, those times you were hurt and all the times you did the hurting.
Remembrances of the diminishment of my capacity for mercy and gentleness, one sliver at a time.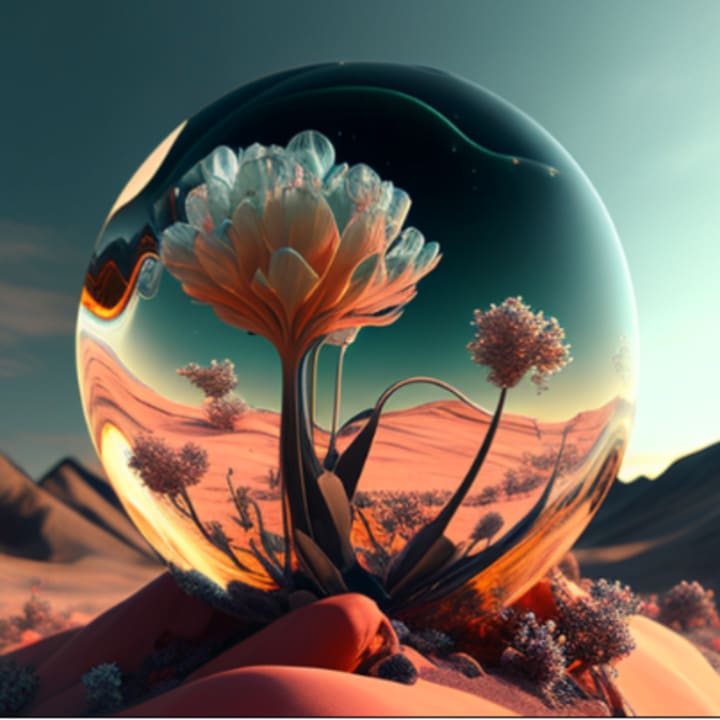 And as an accompaniment, thousands of melodies caught in the net of my mind.
I can imagine anything in this universe or the next - except stillness and quiet.
To remember with such clarity is to remember that in every moment of laughter and love is spun the weft of its demise.
The doors are bolted, but sometimes the whispers become tempting.
When the rustling murmurs build and the pressure becomes compelling, some slither open, and obsidian loss wraps its weary weight around me.
Memory is a bright, sharp knife, turning.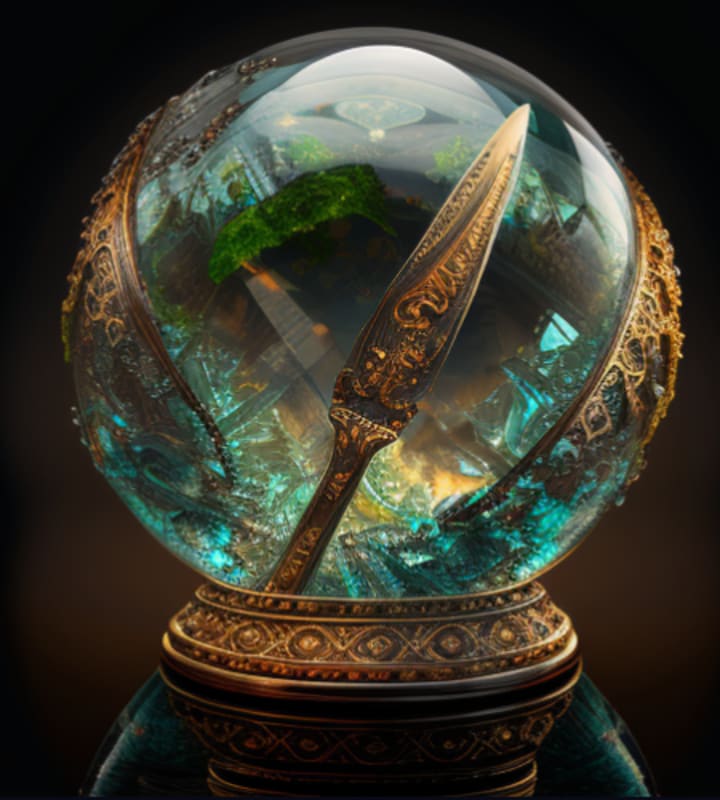 Copyright, Alison Tennent, Queensland, Australia, 2023
About the Creator
Just open your veins and write.
Find me on Substack https://celticchameleon.substack.com/
Reader insights
Be the first to share your insights about this piece.
Add your insights