Ignorance is not bliss for us
From The Depth of Underwear Bottoms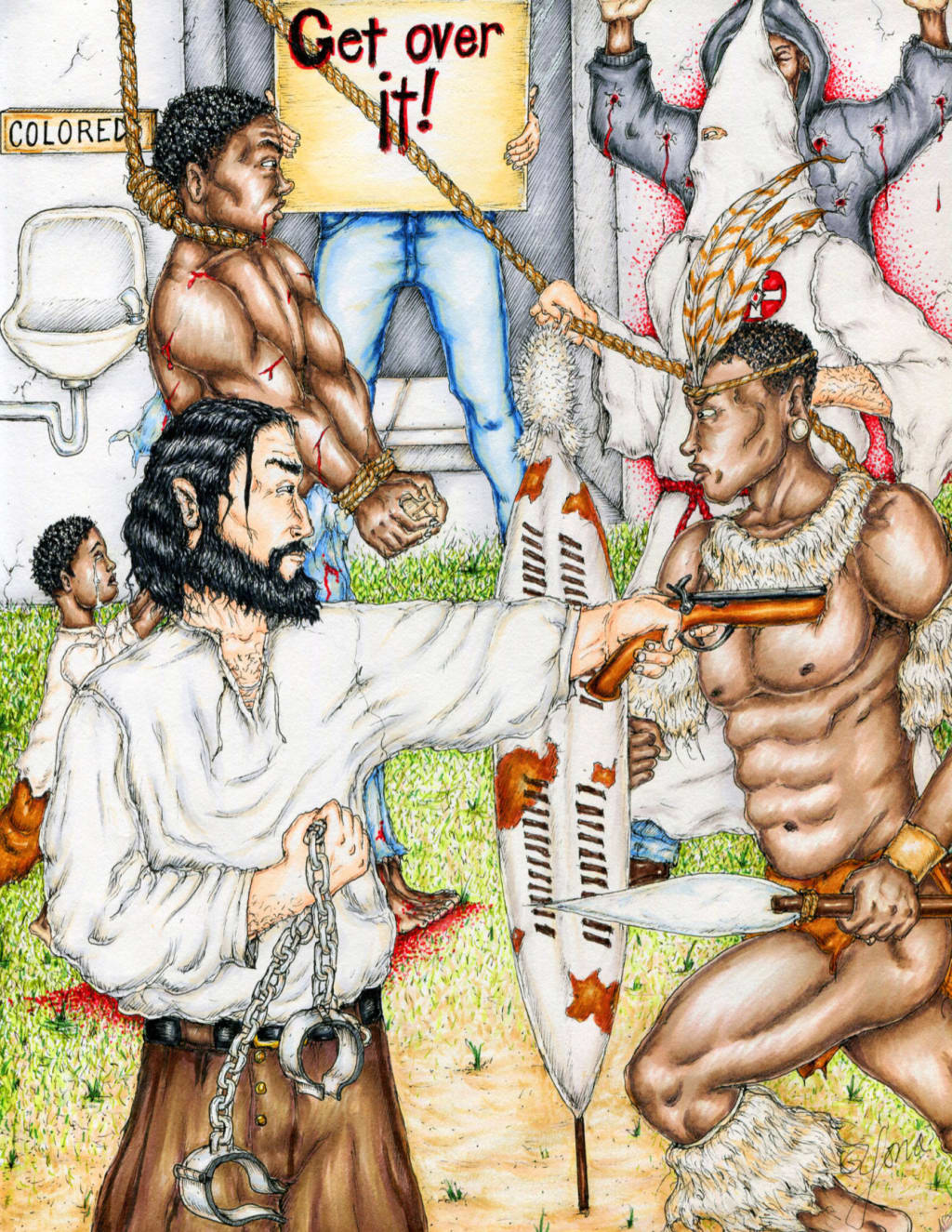 Ignorance is not bliss for us 
Some say get over it, and never admit when an injustice is committed against minorities. Then proceed to act like authorities on racism when they cannot begin to understand living the life of a black man or woman. 
We cannot get over it because we're constantly hit with reminders that not everyone is color blind. And their true colors shine with disdain towards anyone not of the same race as them. 
We cannot get over it because omitting the existence of racism empowers hatred to destroy us. 
The fuss we kick up is the fight against the plight of our ancestors, who bore the full brunt of prejudice with no justice. Just as many of us still experience today. 
This evil must be fought against every day. Because acceptance of intolerance leads to destruction of the soul, that shows in the thoughts, words, and deeds that leave this world bleeding.
We cannot get over it when statements like, "Get over it!" show us those who do not know the world we live in. Where our skin tone sets the tone of guilty until proven innocent, while people invent reasons to justify transgressions against us. 
To get over it means to ignore it. To ignore it leads to death for us. So, we "Get" to fighting.
Excerpt From
The Depth of Underwear Bottoms
By Yona Vaughan