I Might Have Written This Sooner if I Hadn't Been So Damn High: A Poem
A Poem Inspired By a Chain of Events Following a Seth Rogen Tweet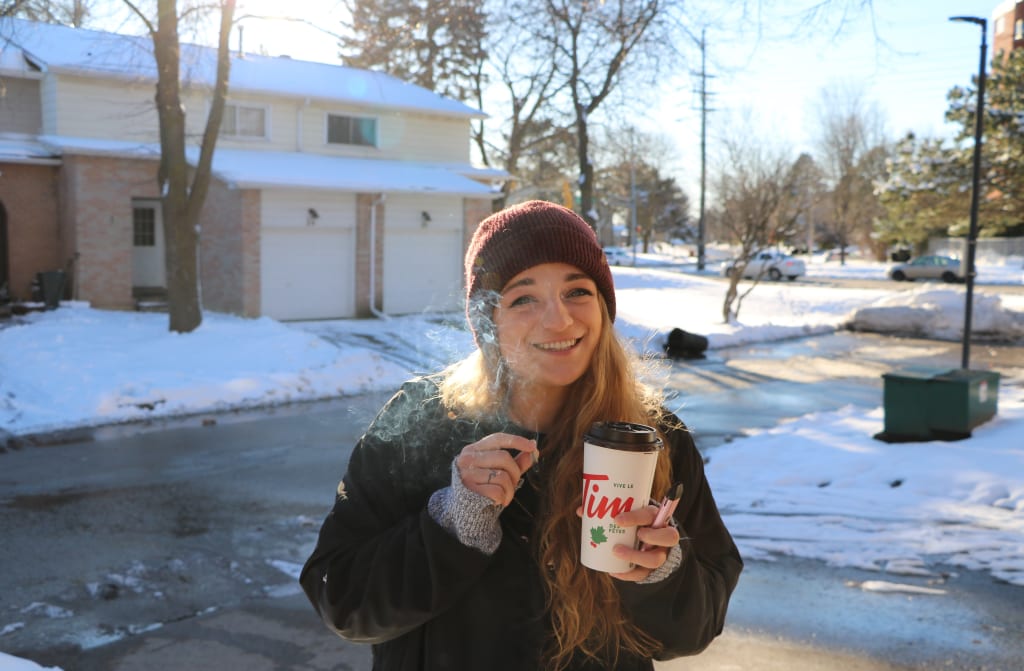 We all know the saying:
Write drunk, edit sober.
In a stupor, I slur,
Sober? I barely know 'er!
🌿
Whiskey makes me mean
and wine makes me wink
so I turn to the green
instead of stiff drinks.
🌿
Seth Rogen once Tweeted:
Write high, edit high
and maybe that's the reason
my mouth is so dry.
🌿
I step outside
I "Flick my Bic"
It sparks up,
now both my
joint and I
are lit.
🌿
Back at the keyboard
my words come out slow
they kind of make sense…
Oh, fuck it, I don't know.
🌿
I hit submit
I sit back in my chair
Then I notice three typos
Shit.
How did those get there?
"Better When You're High" by Wax (feat. Krysta Youngs)
Note from the Author
Thank you for reading my goofy little poem! I hope this piece gave you a smile. If you enjoyed this poem, you can let me know by adding a "heart," or by reaching out to me on Instagram at @emkeels or on Twitter at @sleepydrafts!
If you want to support my writing, check out my author profile for more articles, thoughts, and short stories. Tips are never an obligation, however, they are always deeply appreciated!
Thank you again for your support. I hope this piece made your day a little bit brighter.

Emily Keeler
Welcome! I am 25 years old, writing from Ontario. Thanks for stopping by! I hope there is something here that makes your day a little bit brighter!
Instagram.com/emkeels
Twitter.com/sleepydrafts
Twitch.com/sleepmily
See all posts by Emily Keeler →