HOMELESS
Somewhere to run but nowhere to live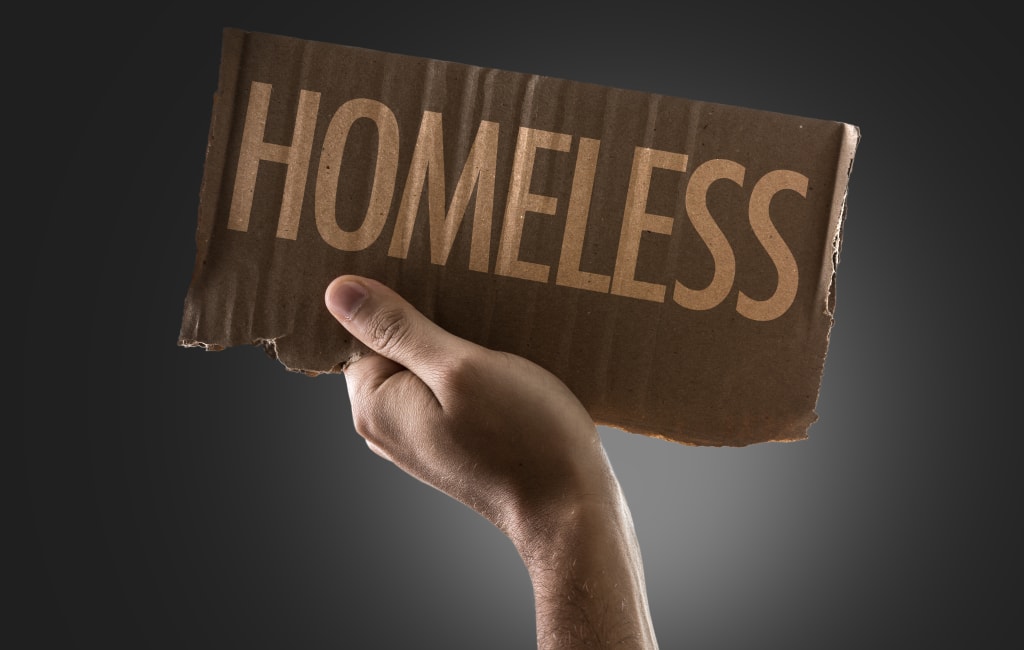 No home and not my fault
Out! Out! Out!... came a loud cry
And don't come back, was added at the end
Take that with you, and that! and that!.. and that!
A bag, a black bin liner and a cat
Bang, slam, lock followed and I'm in shock
I dropped to my bottom landing on the bag
Head in hands" what the Hell?" I asked
No answer came and I'm still in doubt
Is there a reason how this has come about
Maybe she doesn't love me
Or she's had enough, enough of this and that
That of me and Cybil, my Siamese cat
I can't sit here forever I'll have to make a move
Need to find my mobile phone and ring my friend up; Matt
Oh I've just remembered, she didn't give me that
Not to worry Daniel, just get your things together and stuff them in the car
Don't forget the cat, Cybil; Cybil! Cybil! in you get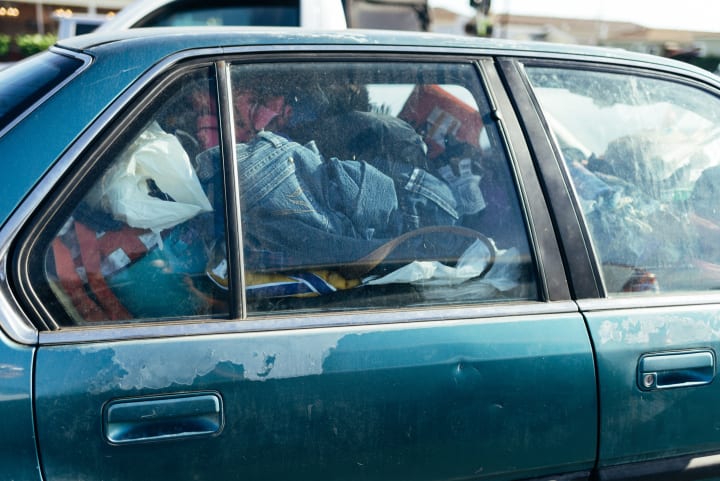 That's it, all in, but who's house do I drive to?
Tom's? Dick's? or Harry's? or maybe even mums?
Who knows, I'll just start driving and see where it goes
Five miles later, I'm stopping to have a cup of tea and a scone
Still not really knowing where to sleep, Eureka! I'll stop at mums
"I'm sure she'll be glad to see me" I told myself
"but not today" I reasoned, as it's getting very late
Not going to bother no one, I'll park the car right here
It's quiet and secluded and I should not be disturbed
Winding down the cars front seat will give me all the space I need
This large overcoat will serve me as a cover
I'll be snug and cosy and if I leave the engine running I'll be warm
One night, two nights passed sleeping in my car
Don't think I could do a third night
I'm going to my sister Claud, she'll let me have her couch
It was only for a day or two, then I went to mums
I didn't beg, steal but borrowed and that's what got me through
Bet you never thought or guessed that I was 'HOMELESS'
Well think again... I'm not, but oh so CLOSE!