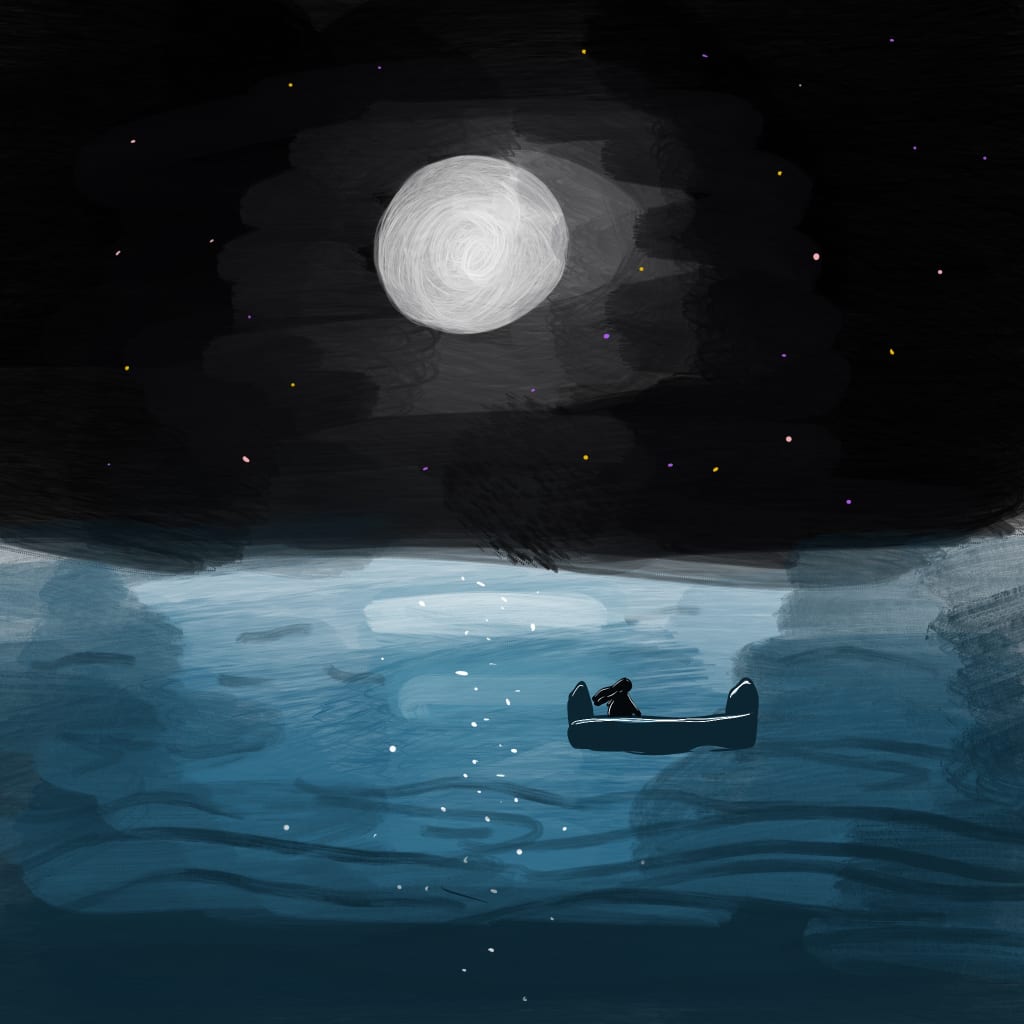 My bed floats on a sea of dark cerulean
And darker still the sky
Littered with lights.
I cling to my quilt and look over
Around me fins break the surface,
Glittering in the moonlight.
A hand is offered and I slip into the sea
At the end of a breath I inhale. Again.
I belong to what belongs to me.
The creature holds fast to me, and I to her.
A cave of warm gold light appears
And I'm inside of a song.
Welcome, we've been waiting
A tranquil voice with green hair
Arrayed in glitter and kelp
Dances on waves with me.
Fins and hands,
Scales and nightgowns,
The ocean is home and
The sea is us.
Reader insights
Be the first to share your insights about this piece.
Add your insights