Hold My Hand
Just Hold On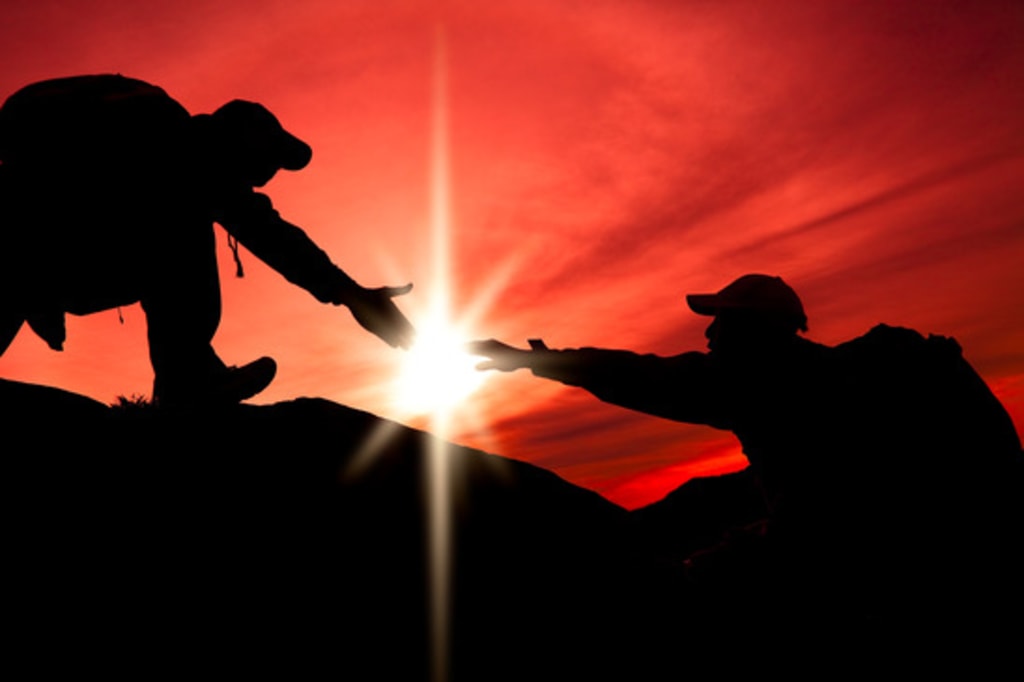 Hold my hand
I'm not reaching out because I'm fine
I'm not reaching out because on my own I can stand
I'm reaching out because I am still on that route
I feel what you feel
Maybe I don't, is the situation different?
The feeling of the possibility of never achieving your dream
The feeling of feeling like the world is a big horror screen
You don't deserve to be where you are, right?
You don't deserve to go through all this pain, right?
You don't deserve to see so much difficulty
Choking cause life hung the leash a bit too tight
I may not be able to talk you out of the pain
But I bet my shoulder is strong enough to hold that heavy head
I bet my ears never bleed from hearing your worries
My hands may be tired down, but my fingers would interlock with yours in hope
Oh, look at that rainbow
Yes, even after the rainbow, it could still rain another day even
But together we would laugh for the moment
When the rainbow told us, "Nothing last forever"
inspirational