Hinatuan River
A Poem about The Philippines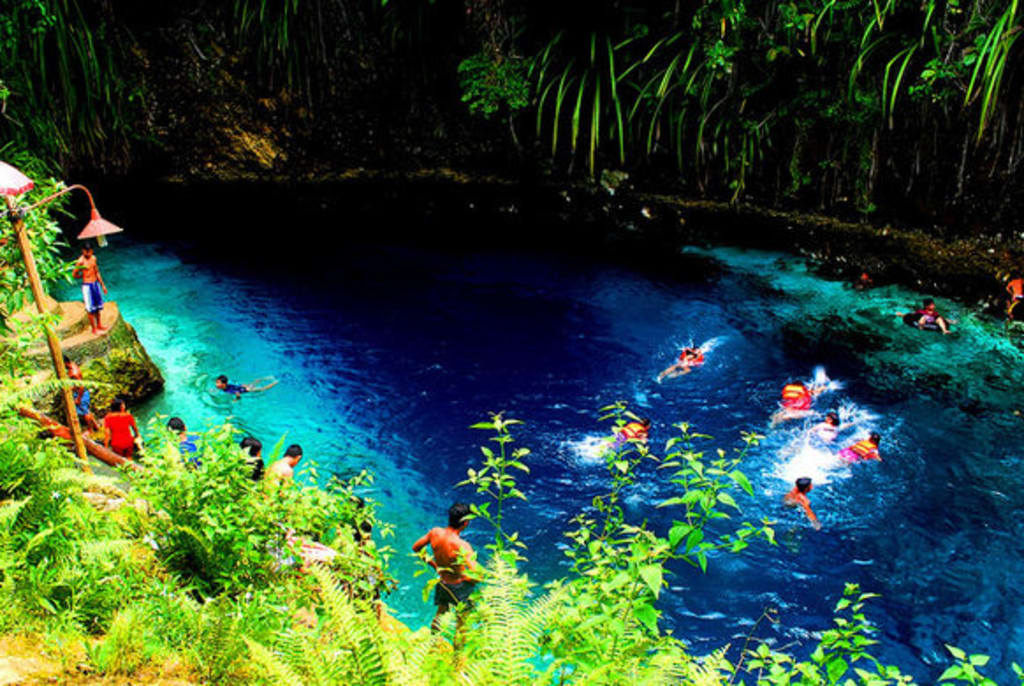 Hinatuan river
a place to shine with rosy light
sip sweet coconut milk
run in the water with floaties
and jump like a star in the pool.
Bamboo huts and durian trees
facing the glitter azure river
like houses by the seaweed lake
with mandarin guppies swimming
and pear green leaves dancing in the ocean mist.
Creamy ube ice cream and pineapple juice
on the beige wooden chair by the black radio
boys in trunks and girls in bathing suits
skipping to the drums and bass
like island aqua dancers playing marco polo.
Hinatuan river
a place to bloom with shining teeth
jet black hair and cherry lips
diamond earrings and silver chains
and a bouquet of edible mango tulips.