Him & Her
What a cruel life, turning every good dream into a nightmare that when you wake up, you scream.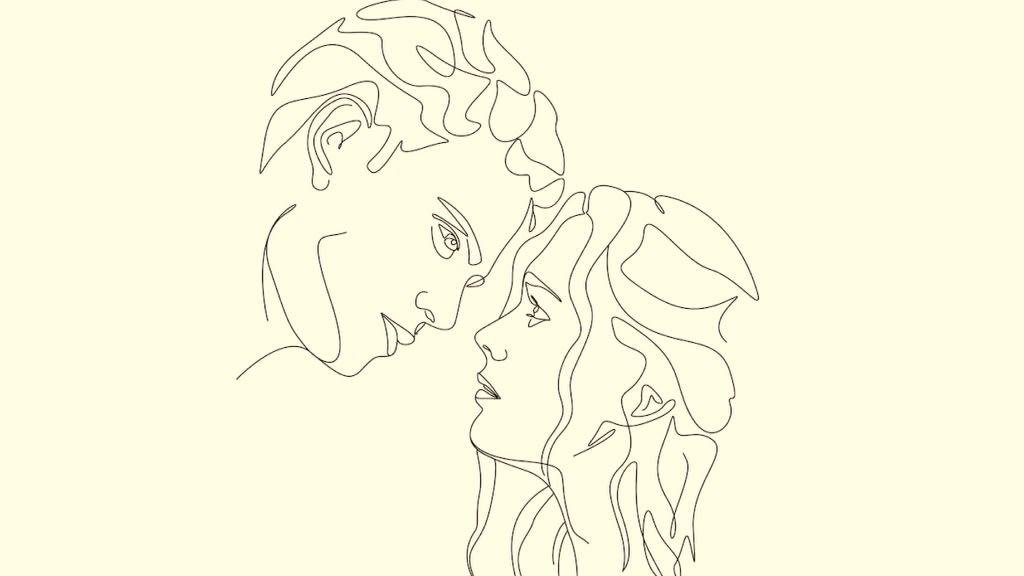 Freepik by elements_graphic
Her hair is a shade of the bright colours of the leaves in fall,
dancing along with the wind like a ballerina doll,
a doll that sings a happy melody,
a melody, soft like mellow cotton candy.
But also the colour of the hue of the new spring growth,
the spring of miracles when he first met her.
He watches her through the window,
separating them like the walls of Jericho,
watching her red lips like a rose petal,
wishing he can melt the window and kiss her.
But...but she kept it open, allowing him to steal a sight of her.
"What's wrong with that?" He tells himself.
The wind echoes in his ear like a wild beast tangled in a net.
It messes up her hair.
Tendrils dancing on the breeze.
The breeze cold as ice
And will never pare.
He dreams of her hair.
What a long golden river!
The death river he drowns in,
the river that is full of clouds of despair.
She compels him with her green eyes.
The green of the mystical lake
And that lake is his mirror
That reflects his forbidden love for her
Like David's love for Abigail.
He decides to take another step.
To this crazy love.
He goes to her door and knocks.
She gets dazed when she opened the door.
The smell of coconut eddies towards his nostrils
And the blue colour of her eyes draws him to her
He gets compelled by her look
"Can I help you?"
He smiles, tilts his head,
Like a child looking at his mother
Lover, he needs her as a lover.
"I love you." he finally says.
His eyes never leaving hers
So innocent not knowing what's coming.
She frowns.
The taste of silence is foreign to her tongue.
And with a few little words,
She breaks his years of dreams.
What a cruel life, turning every good dream
Into a nightmare that when you wake up,
You scream.