Hi
IV - A young girl's tale
A man walked up to me and asked for my name
He looked me straight in the eye
expecting an immediate response
Yet my mind had wondered off thinking
of the possible reasons why he asked.
Was he sent by others to see if I was a tramp?
could it be that God had finally sent "the one"
Or was I just misreading a simple intention.
Did he want to ask me something ?
Or was he hoping to know more about me.
I couldn't stop thinking about what it could be
not until I heard a voice say " Just let him in"
So I smiled dreaming of what could unfold
Oh the joy, the thrill... I was completely sold
Yet another voice cautioned me to see the signs
It said "try your very best to read between his lines
you wouldn't want to end up as one of his concubines"
At this point I was completely lost.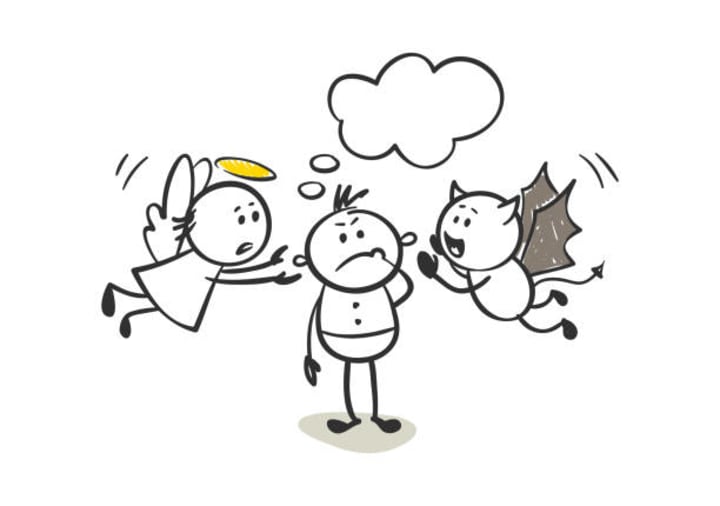 In my mind, I could see two versions of myself casting lots
One was beaming with pride, dreaming with me
The other was completely crossed.
What to do? what to do?
I couldn't continue to leave this beautiful man in the blue
I thought of walking away or averting his gaze
But I remembered all the lessons I learnt on Sundays
So I closed my eyes in an attempt to evaluate our options.
Imagine my shock when I noticed that my "crossed self" was only my assumptions.
Or my shame when I realised that my "joyous self" had other ideas that I can't even mention.
He must have thought I didn't hear him
For he moved closer swiftly with no fear
He hooked me with his eyes and asked again.
But this time my mind did not waiver
I had stripped all my "versions" and now was thinking clearer
For I could see that this was a man
who wanted nothing more
but to know the name of the beautiful lady he just saw
So I stretched out my hands,
cleared my throat,
and said...
"Hi"
-desoba__