Happier Places
Happier than home.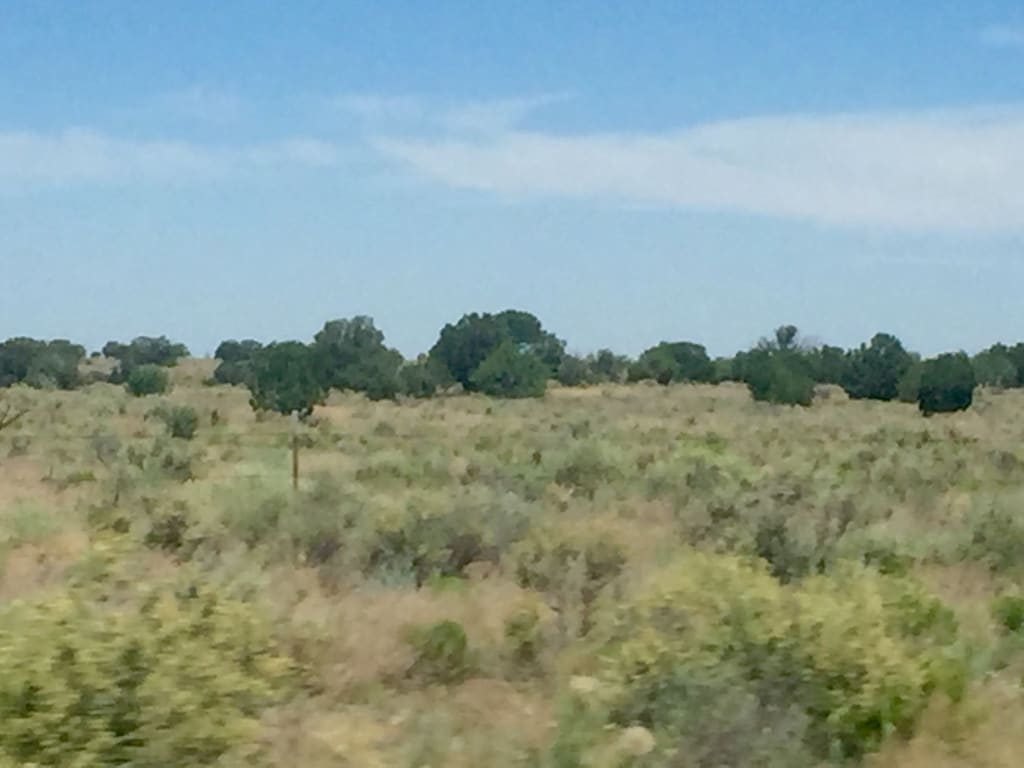 Ruggedstone mountains, forests of skyoaks.
Flat hills populated with bushes that seem to kiss the horizon.
Roads cut into the mountainsides, presenting the dreamlike sights of both above and below.
Crossroads where the travelers on the roads meet halfway; that which sits a way from the lush-green river, wrapped in the calming shadows of the Kokopelli's flutesong.
The mighty canyon which gave the state its name, whose romantic mysteries attract even the most grounded, whose majesty still slips beyond the grips of language, art, mind.
Summertime skies clear as the river that carved the canyon, like a mirror to its beauty.
Caught between the sun's gentle rays and the breeze's sharp race.
Caught in the chickadees' throngsongs, in the pines' low-hanging embraces.
In a small town where I can think and laugh without fear of being burned.
nature poetry

Em E. Lee
Writer-of-all-trades and self-appointed "professional" nerd with an infinite supply of story ideas and not nearly enough time to write them down. Lover of all media, especially fiction and literature. Proud advocate of the short story.
See all posts by Em E. Lee →