Goddess of the Lighthouse
A sonnet of love, longing, and searching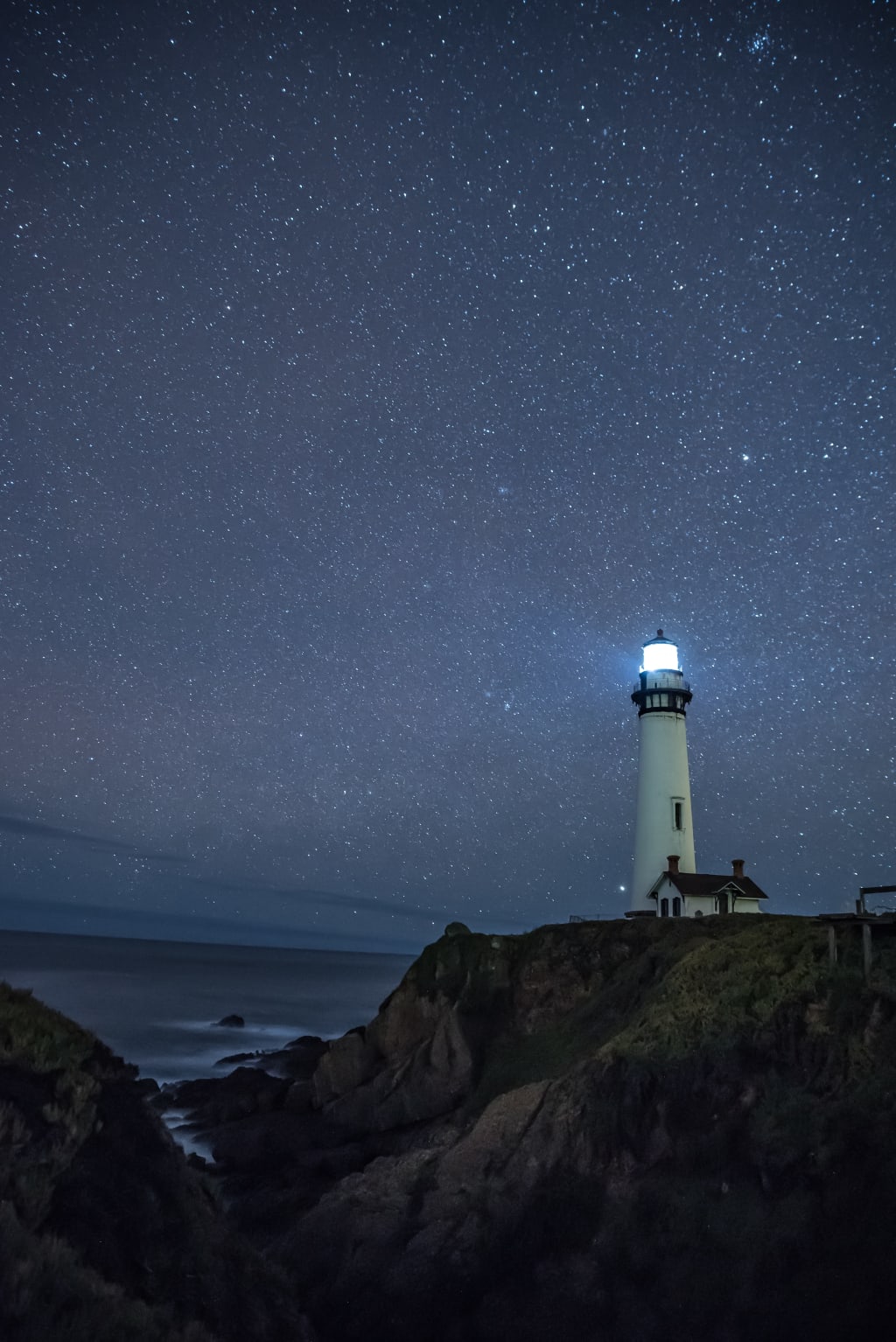 Photo by Casey Horner on Unsplash
I find myself seated betwixt the grove,
The Sun playfully dapples on my cheek.
Thoughts of what secrets I keep in my trove,
Sail upon a ship with never a leak.
The open Sea tastes a lot like freedom.
And as mightily warm as Sun kissed skin.
Were these the temptations known in Eden?
Is all of this love really such a sin?
But it cannot be, even as the storm
Does toss the ship, a lighthouse guides me here.
To a shore where love comes in every form,
Where each resident does smile cheek to ear.
A ship of compassion without anchor,
If you see the goddess, for me, thank her.