Give me a Breeze
Nautical Poem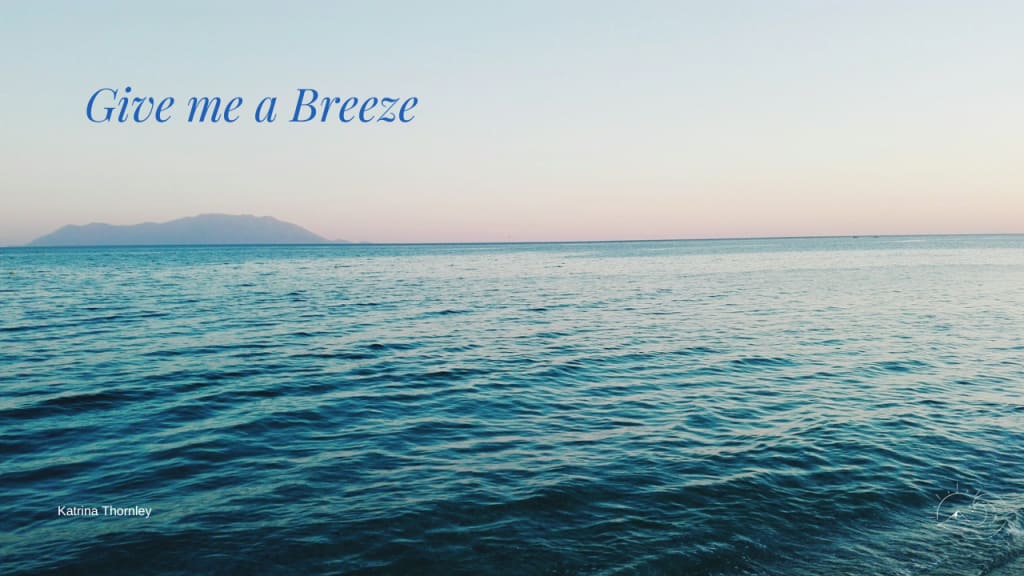 We found balance
Among the waves
Crashing against shore,
Tearing the banks,
Creating holes and divots,
Revealing buried treasures
That we eagerly scooped,
Watching salt water
Run through our fingers
To join retreating forces
As we claimed gems
For ourselves,
Mementos to sit on shelves
As gifts to old Gods
We knew as children
But forgot in later years.
Ocean breeze
Purified lungs
As we rubbed polished rocks
Between fingers
Imagining the life
Lived below the surface,
Dreaming of mermaids
And sea monsters
We forgot the bills
The 9-5
Awaiting when the fireworks ended.
We awaited the exit,
Refusing to believe
Another day was coming to an end,
And still the smell of salt air
Returns youthful minds
To a place in the sun
Where each wave
Carries diamonds and adventure,
A glimpse into a world
We wish we knew.
Katrina Thornley is a nature poet and novelist that resides in Rhode Island. She has two poetry collections currently published, a novel, as well as a short story anthology. Her poetry collections "Arcadians: Lullaby in Nature" and "Arcadians: Wooden Mystics" were inspired by a local park and life in her small rural town. You can find them on Amazon now!
social commentary
About the author
Katrina Thornley is a Rhode Island based author and poet. You can find Arcadians: Lullaby in Nature and Arcadians: Wooden Mystics on Amazon now. Her debut novel Kings of Millburrow is now available!
Reader insights
Be the first to share your insights about this piece.
Add your insights