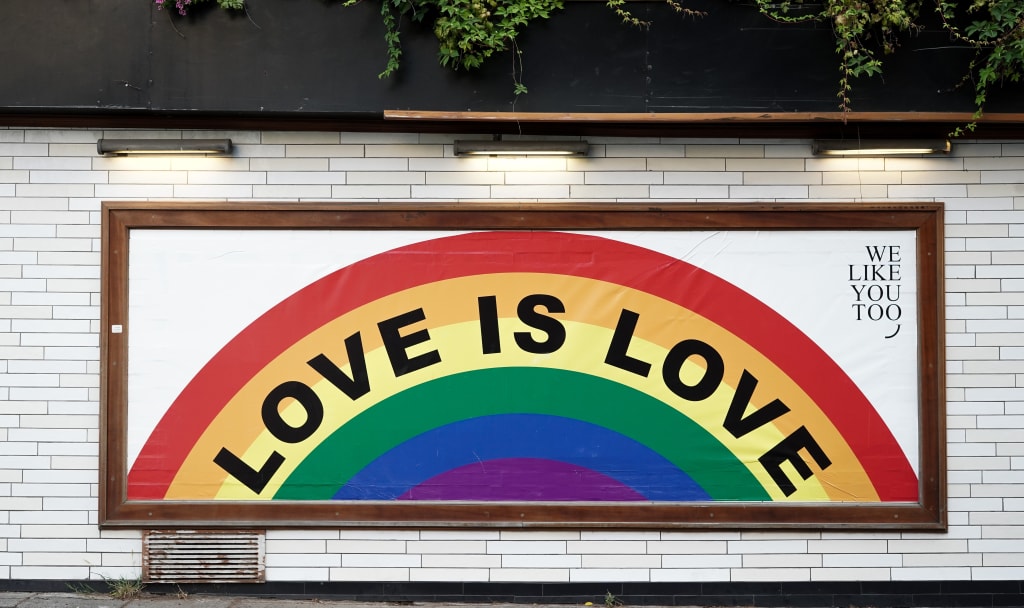 Photo by yoav hornung on Unsplash
I need a hug from up above
too bad I never felt true love
religion needs to wash its face
so we can grow as a human race.
So tired of the tea inside of me
not once have I ever felt truly free
from stigma—fuck that shit—vernacular?
freedom of speech girl I thought you were...
Supposed to be the one to understand
the one to be there when I hurt my hand
from writing all this stuff it's from a can
of worms that opened up inside this man.
I feel a little more empathy
when listening to a voice I know called We
a day that cannot be taken away
I don't give a shit—so call me gay.
I'm gay for her and him again
I'm gay for love is back again
I'm gay if you would just sit still
but I suppose you never will...