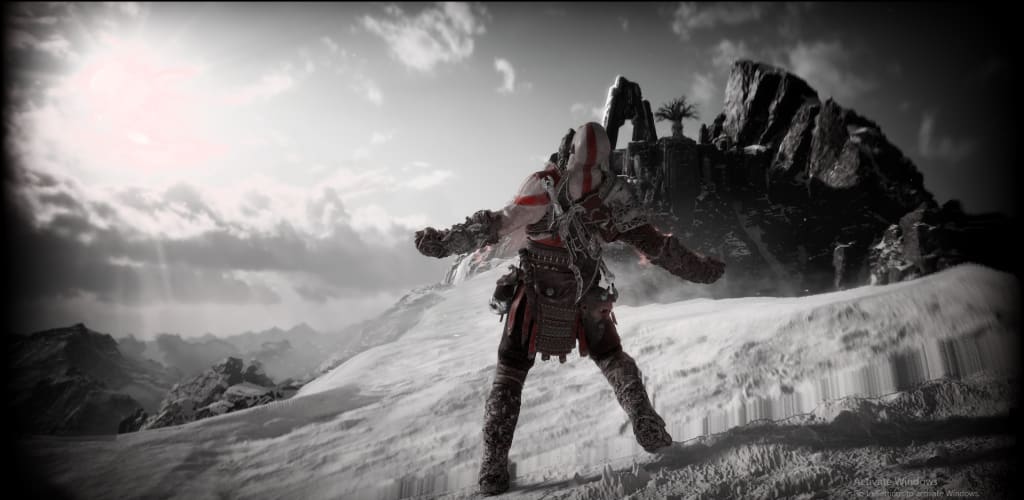 Singularity..
Any sudden movements will disrupt the soulless peace
Where selfishness is never distant from deceit
Ignite the pity drenched on these beliefs.. Painfully scorched by screams heard in my sleep...
I've yet to find peaks, which grant me solitude for a proper release.
Immunity is a practice more feasible, than serenity.
Life is a struggle, but
please grant me..
Immunity-- from this diluted way of living..
Potency is few & between..
& I hate my visions..
The untrained mind, hates the trained eye..
Guess I should untrain these eyes of mine
Temperature wise..
This winter is colder than the last
Some days, the world comes to me, but most days I choose to stay in
Shriveled up and freezing.. from these degrees and devious deeds.
So, what remains?
The power of choice in my freedom
From being alone.
& The nature within my power
Vicious and promising..
Sometimes
I want to be provoked
To showcase
Maybe even alleviate..
Or crush this gem on my shoulder!
Nearly blinding my every move!
So many maybes..
Losing focus..
Staring deep into nothing..
Standing deep in everything..
& Everyone..
Frozen
Frozen Stasis
So familiar with outcomes so grim
I say it's stasis, but I am far from my equilibrium
Some days I feel so dumb
Staring deadpan into nothingness
Nerves tickled by my trickling wits
Heart riddled, maybe time will mend..
& I'll eventually
Let go of this..
Nothingness & the Abyss
At least one is endless
I can end up anywhere..
Remaining curious..
Maybe even furious..
A downward spiral brimmed with rage even the depths of hell can not contain
The other is hollow with very little depth
You are encaged, and at times... serene
But there is a corruption, in my eyes
& within I'm exhausted, cause I tried
Blunders have costed.. apparently nothing
& Again, the wondrous realm of what is
What is.. Love?
I don't know for certain..
It burdens.. It ascends.. The pessimist in me would say futile excursions.. Yet for sure, quality immersions.. Smiles have worsened.. A volatile disturbance.. Sensual merges.. Attraction & Distraction, passionate urges..
I'm trying to believe..
In it's purest form
Alone and blemished with scorn
Yet I gave you all of it!
This stillness
What is a man? What is godliness?
What are these mirages? Why do I willfully suffer from these collages?
Magically, frozen in disbelief it's obvious
Power vested in me aligned with bliss
To curse this youthful soul into nothingness
Emptiness
Could it be a divine twist?
It's clear what I miss
Where is my defense?
Crumbled in my stance
Vulnerable even at a glance..
Will I ever stand a chance.
Sol-
Soldier
Solitude
Solidus
Accepting this corner of darkness
I scream out to the world but no one can hear me
Only the chill can echo
Bouncing back & forth, up and down
All around, erratic in the incandescent nature of fury.
Mocked, stepped on, feared..
Blithe your way to it..
SILENCE..
Mark me invisible..
Y'all just want some sort of edge!
I guarantee it will smoothen..
& You'll slip..
I guess this is where sympathy & empathy chime in
I'm supposed to help..
But I am unsure of what's my best
& what's my worse..
All spun into nothing.. stay on your edge..
So unclear
That is clear..
Unbridled passion in my words-- say it's less than I deserve-- see it's less than I deserve-- This path I lead feels so absurd-- Yet I find tidbits of humor though-- like certain words rhyming when I feel my woes I swear i'm not so critical frozen with a burning soul I can rest assured knowing that you know I made you feel-- whole..
What comes is out of my control..
At this point...
I've never been in, what I am
I guess you could choose the words
But I can only think of crucial, 4 letter ones..
Love.
Fear.
Evil.
Soul.
True.
About the Creator
Dalvin.
Some of my writings are inspired by this(or these) incredible artist on twitter.
https://twitter.com/lvl374?s=20
There rest are, well... me.
Reader insights
Be the first to share your insights about this piece.
Add your insights