Fragrance in the grey
By Johan Theunissen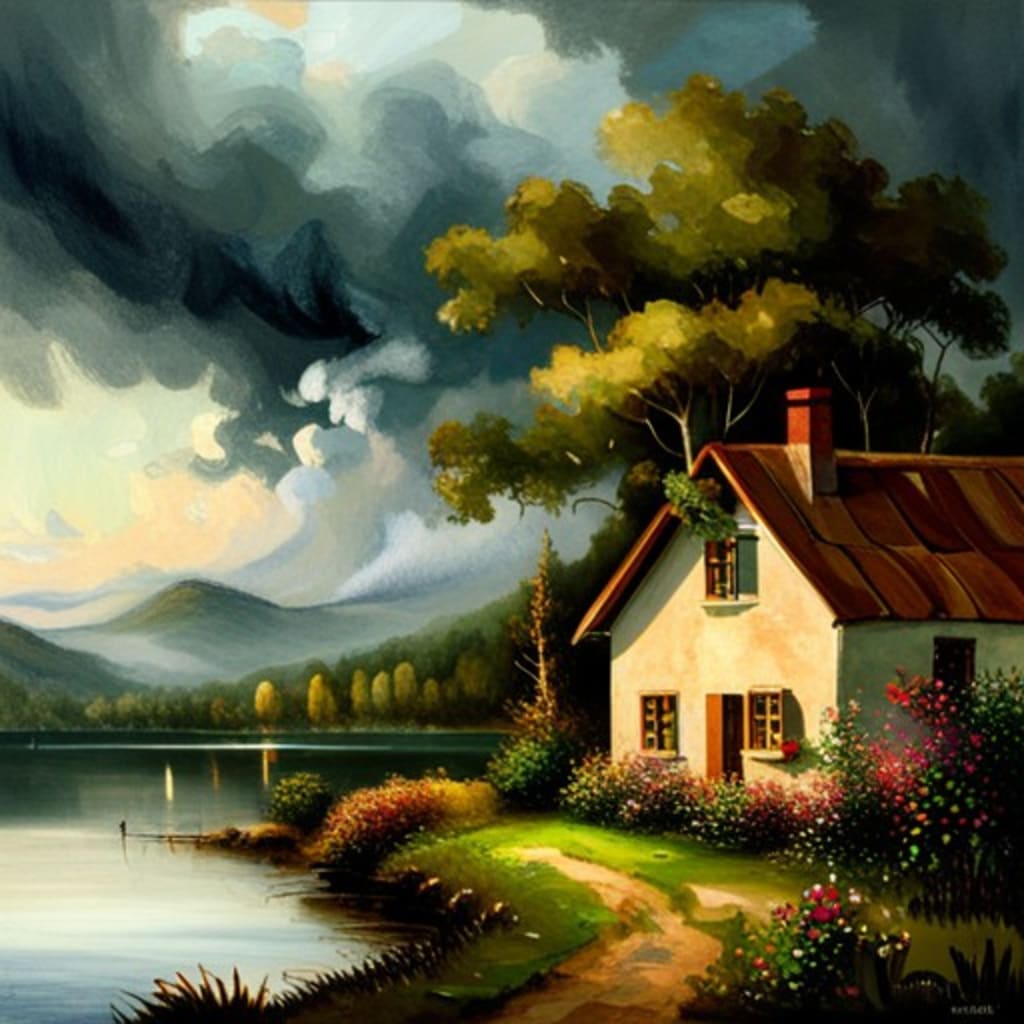 Thunder in the far away
Lightning across the sky
Leaves blowing in the wind
Fragrance in the grey
Summer rays on a snowy hill
Droplets fall on dripping leaves
Fall into a babbling brook.
River's rush to valley low
Waters bask in Summer Lake
Swaying reeds on water's edge
Weaver birds build baby nests.
Meadow's green and shepherd's folk
Rocking chair and coffee pot
Smoke rising from the chimney top.
High into the thundering sky.
Fragrance in the grey
Reader insights
Be the first to share your insights about this piece.
Add your insights