Food for Your Brainstems
A plea for action against inaction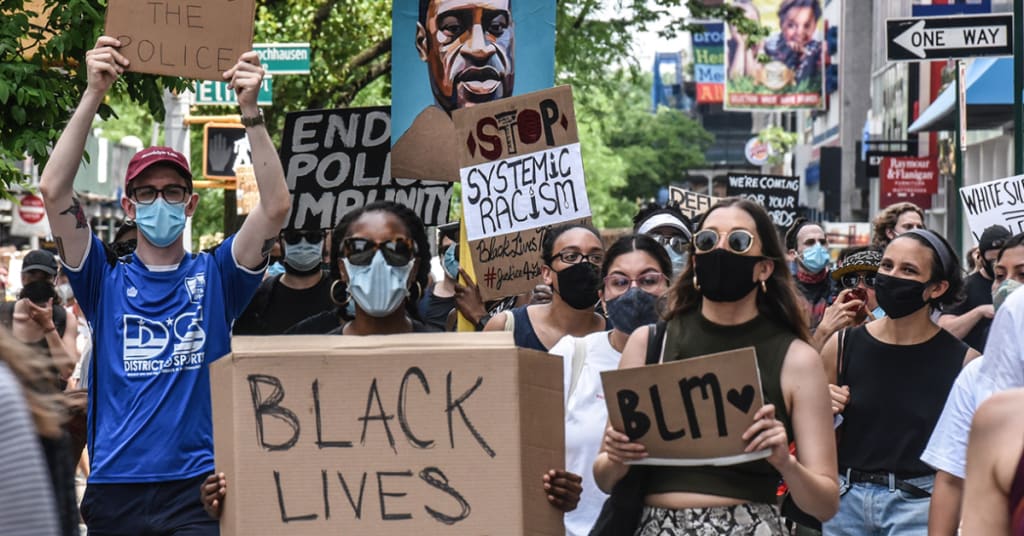 Virus gone viral
downward spiral
skeptic's eyes roll
critical fumble on the die roll
paradiddle drumroll
soldiers up the bumhole
taking to the streets to fight against the people for some control
the people fight for justice, but they forgot their weapons
all they got are their words, so they get bowled down like ninepins--brought to silence
now they don't have their words either
bow their heads and submit quietly--Caesar's things to Caesar
but what about gods things? god's people? are they the government's also?
born into their service now we have to die at their call too?
is that what it's come to?
people striking peacefully paid off for their secrecy
not a lot of decency to spare around this police scene
gotta split obediently before we're be dealt with expediently
stuffed in unmarked vans and brought to "justice" immediately
yes, that's what it's come to
got my head doing corkscrews
but they'll all forget it after a few weeks of politics and sports news
lift the carpet up so they can just brush it right under
and we'll keep trudging on it like its just distant thunder
well it's not distant, its right here, right under our feet
and there are people dying innocently every day in the street
and there are people getting poorer while they watch the lions feast
good people getting crushed under the weight of the liars' and lawyers and priests
getting called crazy for wanting to get together and mourn their deceased
getting laughed at for thinking they can change things in the least
getting kidnapped and raped and sold back to the system
and put up in group homes or halfways or in prisons
wherever they can be kept separate to stop them from mixing
or they might accidentally make their way out of the pits, when
their despondency is is the foundation on which this country sits
come together, unite,
its not a fair fight ahead of us
whether brown, black or white, born wealthy or among ghetto dust
if you aren't blind to the hate that holds us in place and suppresses us
have sympathy and help us rise up from this precipice
its the ones at the top that need educating, unlike the rest of us
who have been indoctrinated in the ways of hate since our parents conceived of us
we have to help them to see through the deception that pleases them
the "equal opportunity" deflections they feed on through their brain stems
through the white-centered education system that trains them
they tout the Civil Rights movement as blacks winning equality
the right to vote, to go to school, to get jobs--does that end poverty?
does that end racism? Does that reverse history?
blatant abuse, murder, lies and trickery
they just want to keep you in the public's periphery
keep the main focus on their own progress and victories
they hate being reminded of the crimes they've committed to stay ahead
the blood they've shed to set up the infrastructure that sustains them
the war on drugs, the profiling, the back door deals that made them
made men--
how dare we speak up and blame them?
how dare the falsely imprisoned test the chains that constrain them?
how dare they feel mistreated by the country that enslaved countless men
and women and sold their children and then paid them back with lynchings for any who disobeyed them
yes, this country fucked Black America
suck that through your brain stem
mayhem
they call it a riot when we take to the streets--our streets where they put us--
and they make it sound like some caged beasts broke free, "hopped up" on weed and full of bloodlust
a bunch of dangerous freaks, filling their city, unthankful hoodlums
why don't they go get jobs? Well, why don't you pay us more so we can afford to?
and your business can get good publicity for its inclusion award too
we speak truths
trying to educate the masses
and the ones with wealth that just don't know of the infractions
that have been committed against us
and we're gaining traction
but they know they're in trouble so they are getting more crafty
like no mass gatherings unless you have injected their vaccine
we know its your body, but you have to take this from us without asking
so many motions moving through congress, we all need Dramamine
because its making me sick that action still remains to be seen
they leave us no other choice, we gotta get it done ourselves
band together so our voices are loud enough to hear over the bells and whistles
and rubber bullet guns, and tear gas grenades and officials
on megaphones trying to control the masses, dismissals
being poured on us--trying to control the spread of knowledge before it bites them in their asses
their white washed cozy world is about to be shattered
Black lives matter.