Followed
A dark poem about Night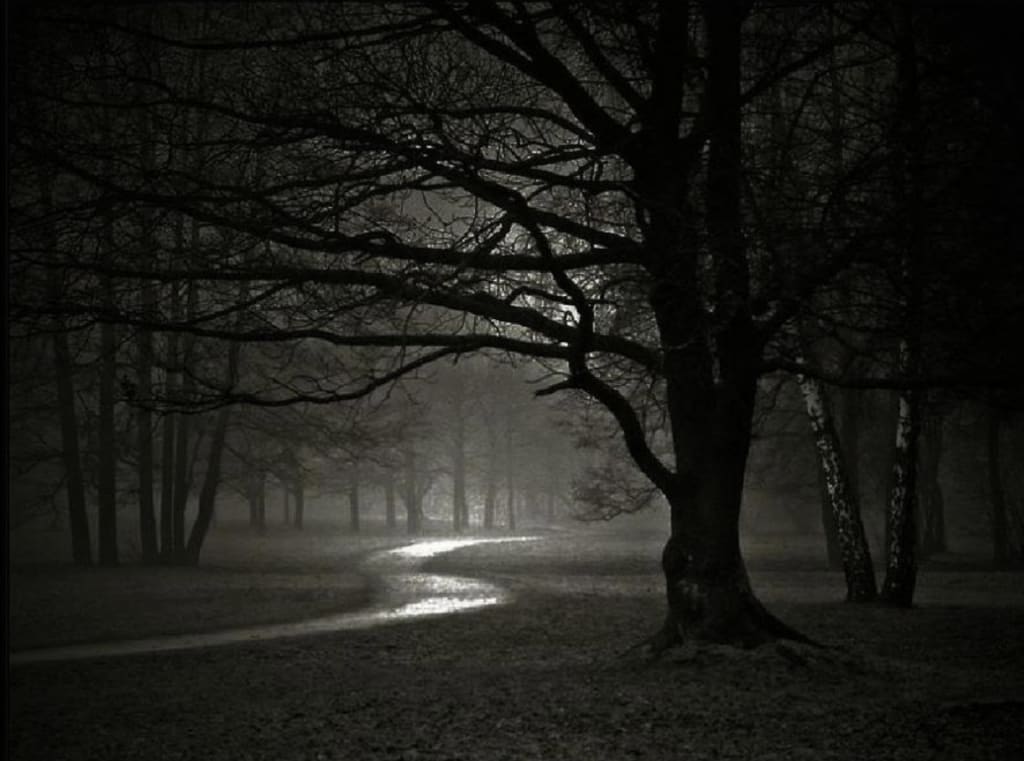 Footsteps quicken in the dead of night.
A chase, but not quite.
Nervous glances over a shoulder reveals ominous figures
Watching, listening
Following
The followed hurries, beginning to worry
But it's too late. Imperceptive eyes have allowed the followers to create a cage
Two behind, one in front
No escape
Footsteps quicken, and then halt
And then are never heard again
The night carries on
Silent in its vigil
Peaceful yet ominous
Welcoming yet uncaring
As another set of footsteps disappears
Forever
One of the thousands of millions to walk upon its ground.
The night does not care that one disappears
It doesn't even notice
The Night carries on
Silent
-Shayde