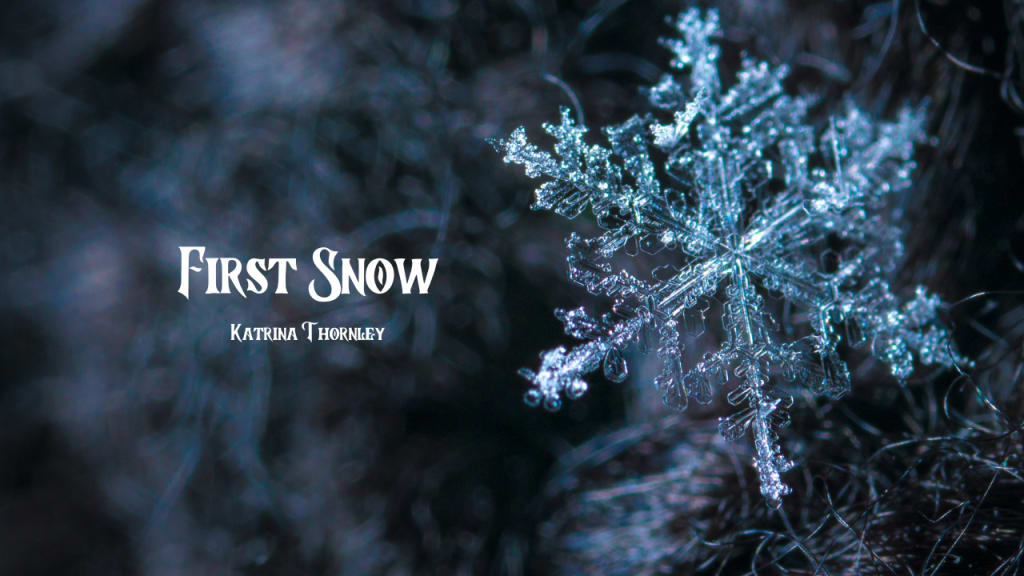 Snowflakes fell
We watched in astonishment
Their peaceful cascade
Landing without a sound
But causing a ripple
An array of responses
Awe crested faces-
Eyes peering through
Frosted windows
At a world they imagined
Existed within the flakes
Nature's dance
A perfect step
That we knew happened
Each year
Yet still each flake
An earthquake erupted
Changing plans
And rerouting trails-
Changing events we believed
We controlled-
Putting a pause on our movements
A halt in our climb
Just for now-
Reminding us of
Our humanity
And the quiet way
We are amazed by things
We can't control-
By things we say we despise-
Simply because
We are unable to enjoy them
The way we did
With childlike innocence
When all we had to do
Was focus on learning
And drawing from the earth
The knowledge we knew
To exist
Before we were given
Clocks to read
And numbers to count,
Allowing our favorite paths
To collect dust
Like the fairy tales
We wanted to read
In place of the text books
Piled high in our laps.
We watch the snow
The flakes fall
And are pulled back
To the line of education
We chased when we were young
Our worship for the natural world
And all its beauty
Bringing us back
To the innocence of first snow.
Katrina Thornley is a nature poet and novelist that resides in Rhode Island. She has two poetry collections currently published, a novel, as well as a short story anthology. Her poetry collections "Arcadians: Lullaby in Nature" and "Arcadians: Wooden Mystics" were inspired by a local park and life in her small rural town. You can find them on Amazon now!
Also, be sure to give her a follow on Instagram (@seekatwrite).
About the Creator
Katrina Thornley is a Rhode Island based author and poet. You can find Arcadians: Lullaby in Nature and Arcadians: Wooden Mystics on Amazon now. Her debut novel Kings of Millburrow is now available!
Reader insights
Be the first to share your insights about this piece.
Add your insights