FINAL WISHES
Of a painter of the sea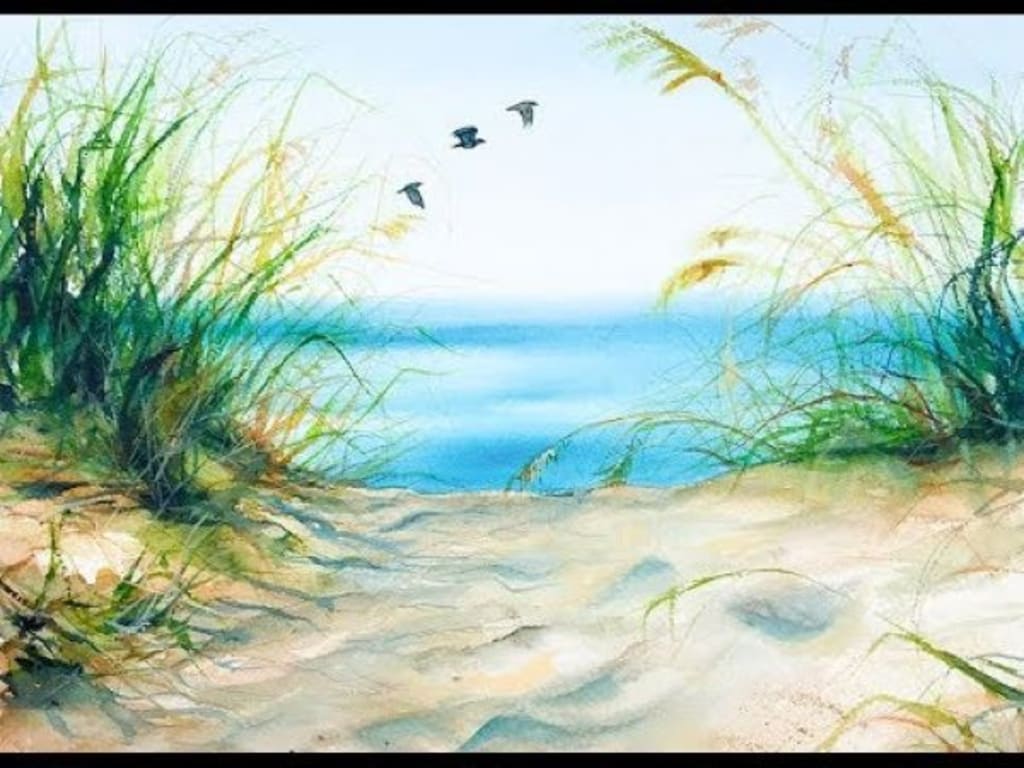 When I am old,
a fragile yet strong old lady,
I want to live by the sea:
pearly hair lifting in the salt wind,
I shall watch the birds and dream of flying,
I shall paint the water and sky,
each day a fresh palette.
I shall feel my watery body
attuned to the moon and waves
and live in a cheap trailer
with two cats
and seashells lining my windowsills.
My spirit shall burn at night
like the myriad stars,
like the ancient stars, filled
With knowledge and mystery.
I shall be free.
And if the day comes
when gnarled feet, when trembling limbs
Can no longer reach the sand,
Dress me all in gauzy white
and carry me in a litter to the foam-drenched edge
and let the waves, encroaching gently,
waft me adrift and then down
as the Moon Goddess smiles.
Give my paintings to my godchildren,
let the colors
suffuse bright young eyes
with the love of the sea.
In this way, and in your way,
remember me.