Falling in Love: SIDE A/SIDE B

Runner-Up in From Across the Room Challenge
A reversible love poem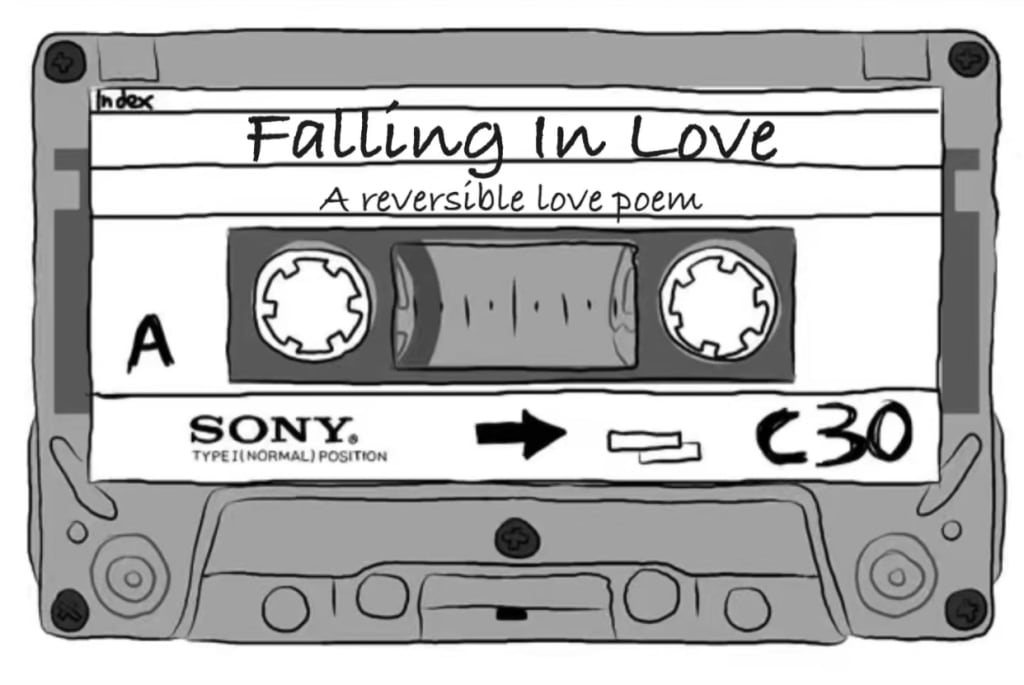 Falling in Love SIDE A: ☉ trippin' ☉
you counted the cellulite dimples
on the back of my thigh.
left your fingerprint impressions
like the craters on the moon.
built boats to discover
the continents on my back
while you traced the soliloquies you heard
down the stream of my spine.
qamar
is the name you gave me.
you knew my subtle insecurities
and you turned them into pools
of prayer.
loving you was an accident.
it was the way that the stars
aligned.
_____________________________________
Falling in Love SIDE B: ☾ universalist ☽
loving you was an accident.
you happened to be there
that tuesday night.
when no one was looking up
from their phone
except for you.
you were loving the stars.
**********************
qamar: moon in Arabic
love poems
About the author
Self-Published Author
Sharing creative stories, poetry and paths to self-knowledge.
halanuman.com
Reader insights
Be the first to share your insights about this piece.
Add your insights