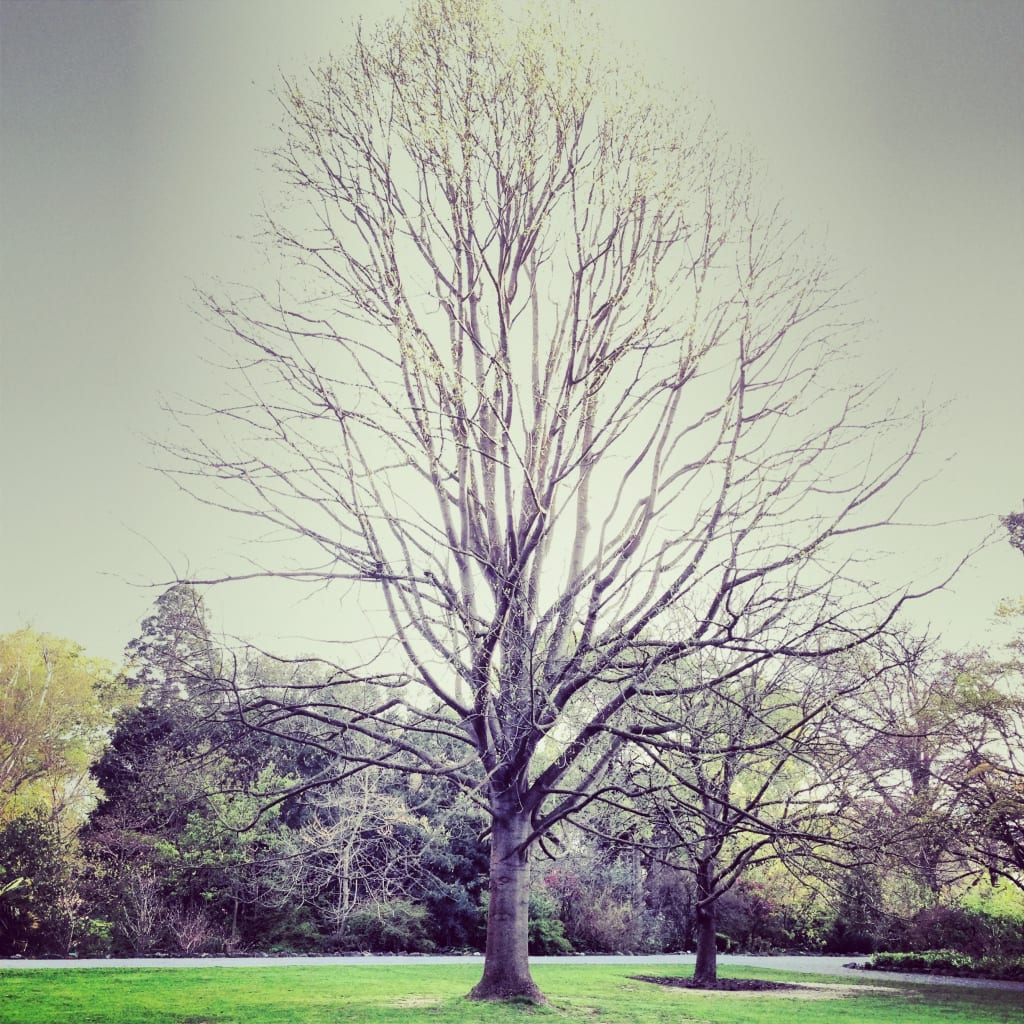 I like to think that it happens this way:
that the tree fights mercilessly with the wind,
holding on until it chooses the time
that is right
to drop her leaves
in her own time
and only then
does the tree release itself
to nature, with a gentle cathartic tug
and in one blissful swoop the leaves drift down and away.
Then the wind hangs itself in defeat
among the air, maybe not with the air but in it, and says
"I will try again next year."
While the tree, still stretching its branches upwards
with pride but peace, replies softly
"I'll be here."